Instagram photo dumps, picturesque day trips, romanticising our breakfasts, lunches and even our coffees: this has been the summer of "main character energy" for many of us, a mindset that manifests particularly clearly on staycations.
Unable to visit Paris, Rome, Lisbon or the like, many of us turned towards Ireland, rooting out the most scenic and breathtaking locations for a trip away. Some destinations are renowned for their beauty: West Cork, Donegal, the Wild Atlantic Way. Others, are less appreciated than they should be.
Enter: Cavan and Longford.
Arguably best known as where Neven Maguire lives and from whence Maura Higgins sprang, respectively, Cavan and Longford are nestled inland by dense forests, glistening lakes and bustling communities, and both reachable from Dublin in less than two hours.
Enlisting my boyfriend as companion for the trip, we set off for a midweek stay in Ireland's Hidden Heartlands.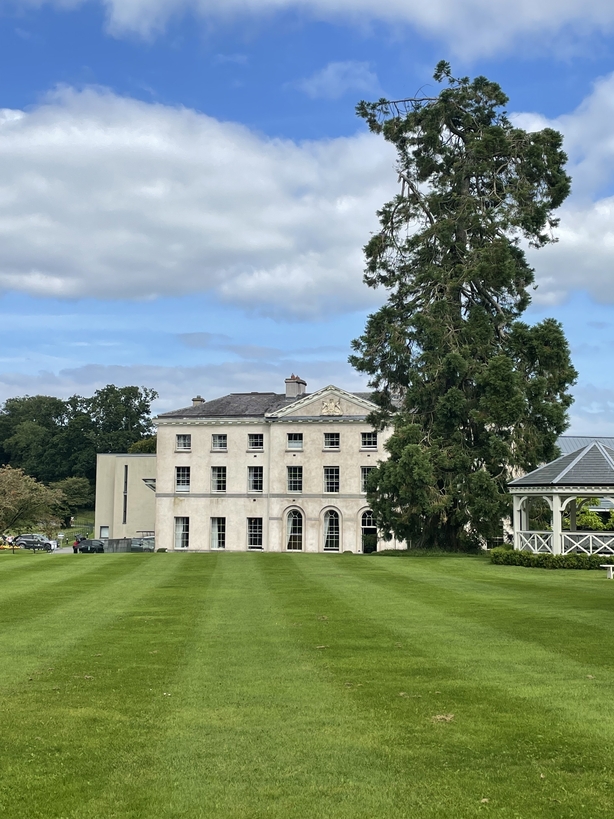 We arrived at Farnham Estate under blue skies, with the winding road cutting through manicured golf courses setting the scene for an almost cinematically beautiful staycation.
Once the the home of John Maxwell, Baron Farnham, the 400 year-old grand manor house has been restored and expanded, with a modern glass structure snaking around the back of the majestic stone facade.
Although modern and tranquil, the old world feel of the original building hasn't been lost to the restoration: eight of the hotel's 12 suites are located in the manor house, the column-fronted entrance of which is preserved in its ornate glory inside the modern reception area and offers a peek at a winding staircase, opulent wallpaper and dimly lit rooms.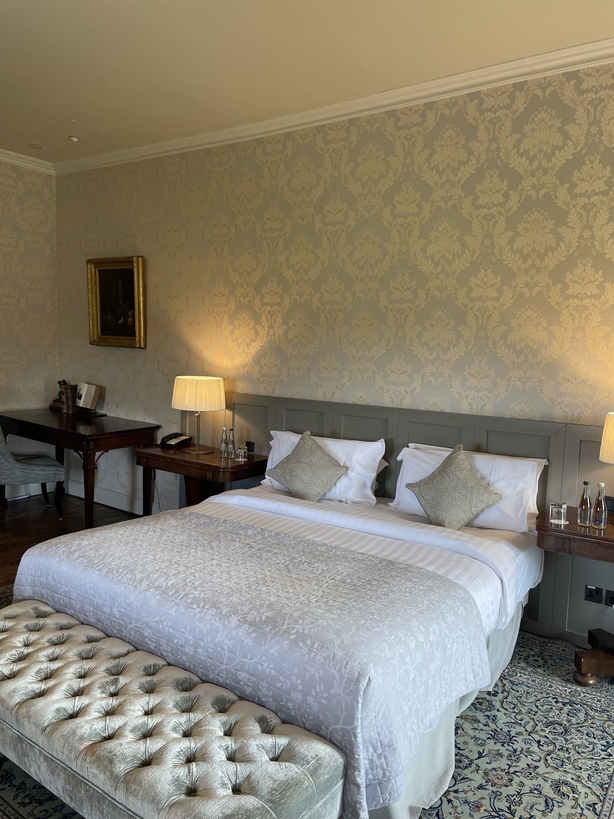 The grounds are beautifully maintained, with an orchard, walled garden and golf courses stretching out from the main building. A bevy of cows greet guests at the entrance, and can be heard lowing throughout the day.
We were treated to two nights in the Farnham Suite, a stunning room overlooking the rolling estate and located on the top floor of the manor house.
With a large ornate bedroom, a separate circular sitting room and charming details like antique furniture, a writing desk and oil paintings, it felt like being on a movie set in the best way.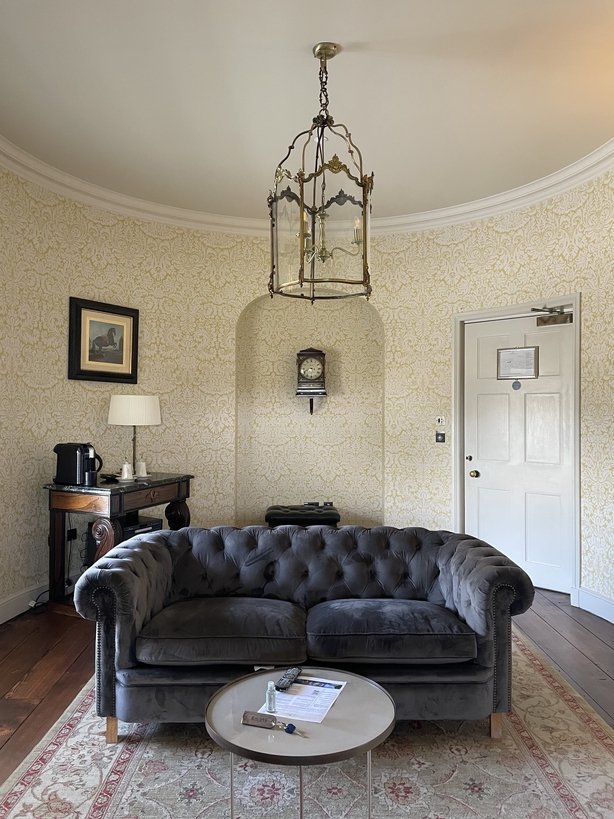 Before we could get well and truly settled in, though, we were off to explore the lush Cavan countryside. Dotted with lakes, the landscape is remarkably dense with ancient forests, heather-frilled hills and shimmering water. It's unlike any other part of the country.
We were greeted at Cavan Adventure Centre by Seány, the owner and a local farmer whose land hugs Lough Oughter. Warm and welcoming, he charted a course straight for Oughter Castle, which we set out for on kayaks with our guide Sarah.
As someone who hasn't kayaked since an ill-fated Transition Year trip to Carlingford, I was a little nervous of being trusted with a vessel, but Sarah's calm guidance made me feel at home on the water.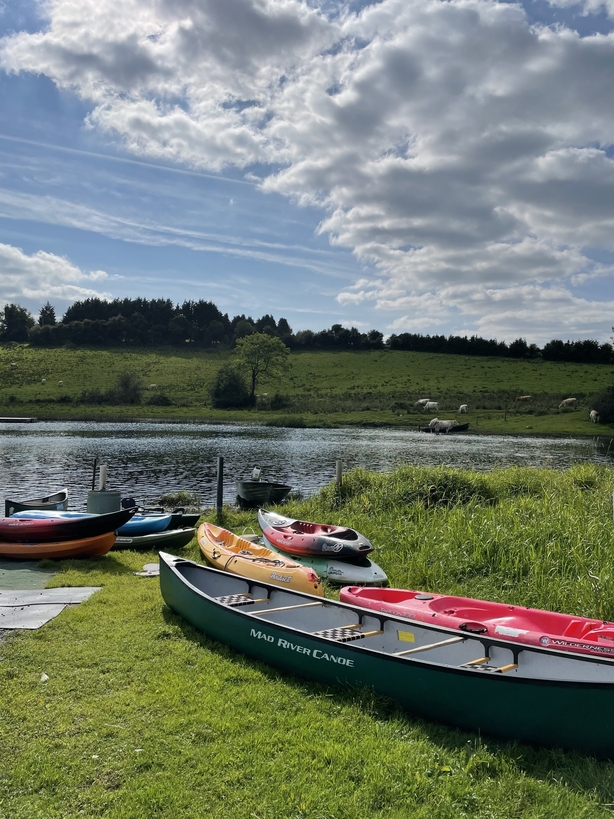 Seeing a new county by kayak is a privilege that is remarkably accessible to us but less indulged in that it should be, and cutting through the serene water – "you're like a needle threading the sky and water together", as Sarah put it – I wondered more than once why I didn't do this more often.
After just 30 minutes of paddling, we reached Oughter Castle, a stunning tower nestled into a small island, which you kayak right up onto.
The castle was one of the last remaining rebel strongholds during Oliver Cromwell's occupation of Ireland, and was blown apart by the English general's cannons. The lumps of rubble still lie where they fell in 1653, now fringed with moss.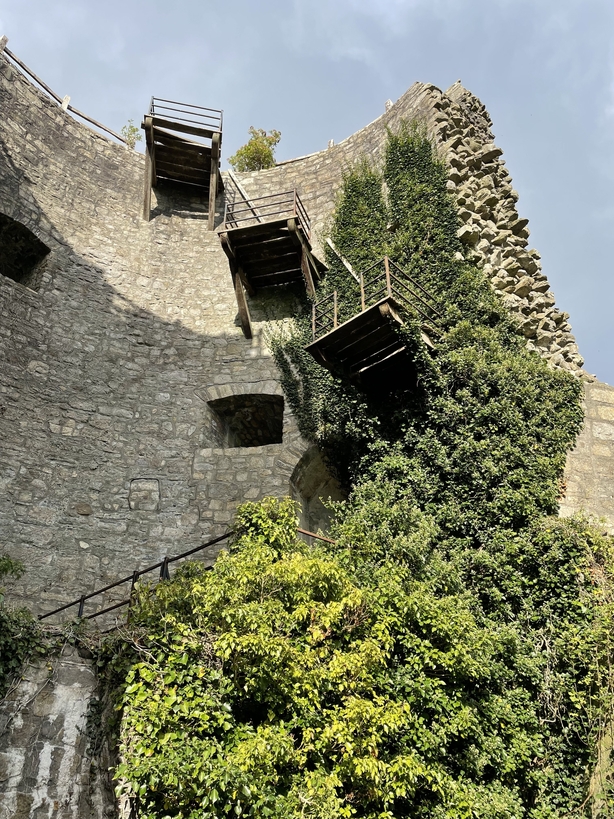 After a potter around the ruins, we returned to the centre, a little sodden but happy, and headed back to our hotel to get ready for dinner, to be held at Maxwell's Grill Room.
Bright and colourful, the restaurant is known for its steak, which we both chose, as well as the Clogherhead crab with compressed watermelon for starters and banoffee pie and passionfruit cheesecake for dessert.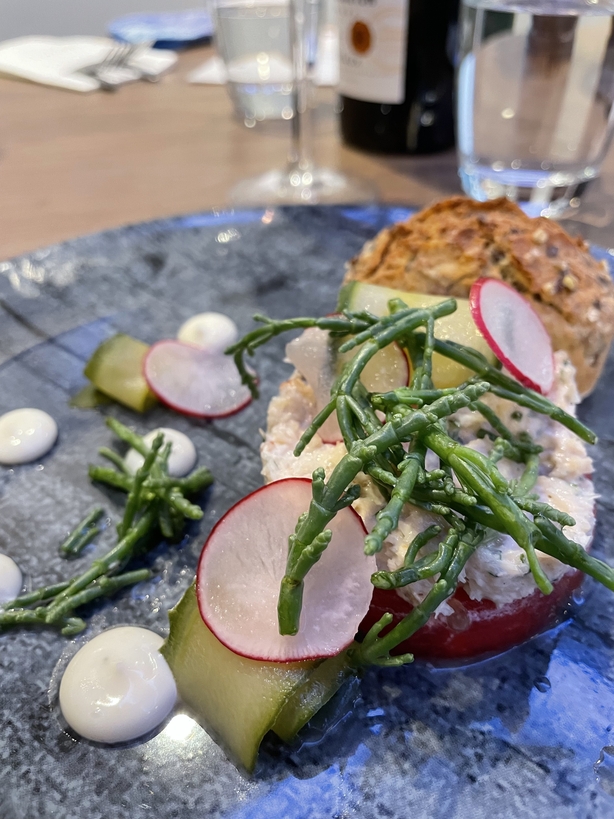 The next morning we woke with the morning mist for a buffet breakfast – complete with a selection of breakfast staples, smoked salmon, cheeses, fruit, you name it – before we headed to Longford.
This county, we tackled by bicycle, meeting with Robert Crilly of Midlands Cycle Hub who charted a path on the Greenway, from Clondra to Keenagh.
The route spans 30km over mostly flat paths and passes through some surreally stunning villages. I was, once again, nervous to commandeer a mode of transportation on my own, but apart from one near-nose dive into the canal we were fine!
With little between us and our destination except a few tractors and a steep hill or two, it was blissfully peaceful.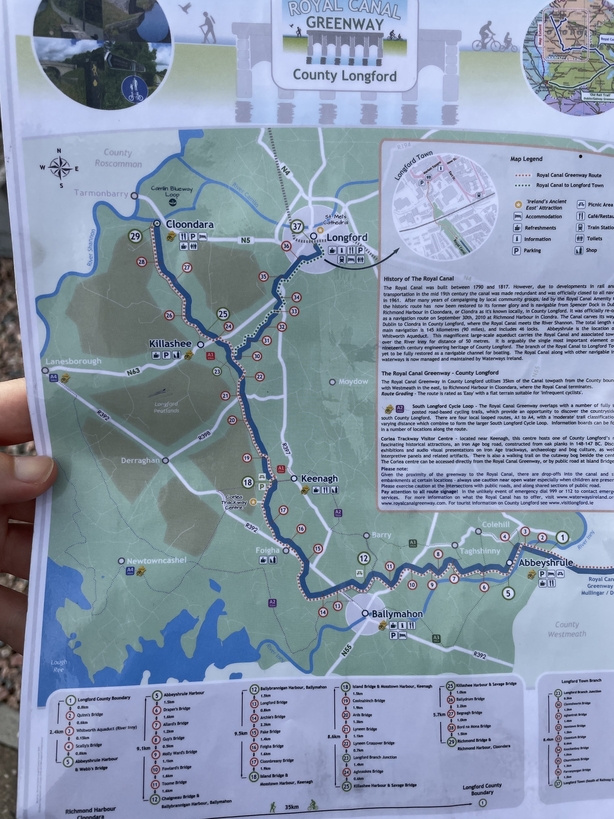 After a well-earned lunch of freshly made burgers and chips at Mac's Shack in Keenagh, we returned our bikes to Robert and set off for our next destination: Lough Ree Distillery, the proud producers of some of the most delicious gin and whiskey I've come across in a while.
Founded by three siblings – Michael, Sheila and Peter Clancy – the distillery creates blends inspired by the siblings hometown and its history, with products like Slingshot Gin, named for Queen Maeve who, legend says, was killed by a slingshot wound to the head.
Now, if you're looking for a building... you won't find it. At least not yet. Lough Ree Distillery is in the planning stages, set for a plot of land overlooking scenic Lough Ree.
For now you'll find a hub of activity spread across a charming shopfront on the main street and a yard near the plot, which has been turned into a bustling event space that housed concerts during lockdown and serves up coffee and pastries prepared by the family members.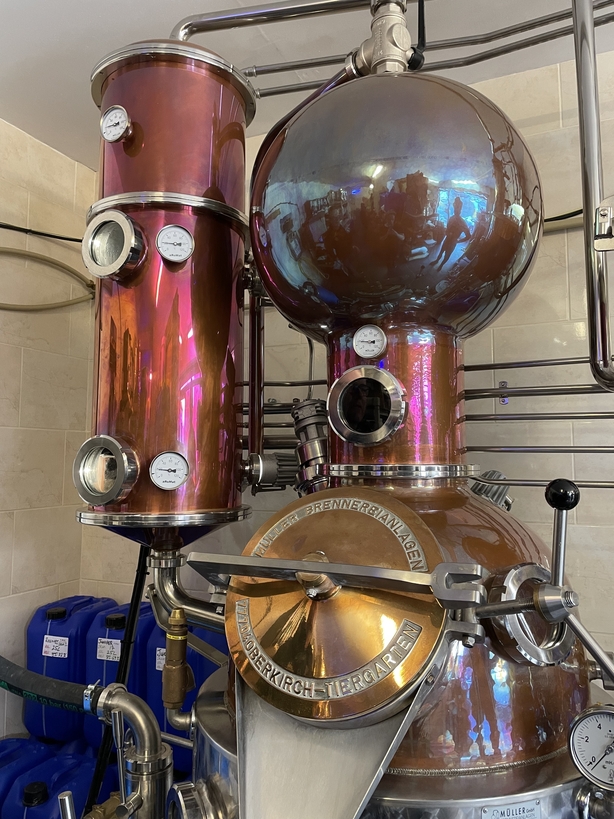 Michael gives us the grand tour, telling us how he built a career as an engineer for other drinks companies before coming home to create his own beverages.
A true experimenter, Michael has macerated everything from lavender and meadowsweet from the canal, to turnips and Kit Kats, extracting flavours for his gins – though the turnip and Kit Kat ones never made it into bottles. The extractions line the back walls of the shop, a little library of scent.
One flavour that did make it into a drink, however, was peat, which combines with citrus, juniper, cardamom and mint in the Slingshot Gin and creates a truly unique flavour profile.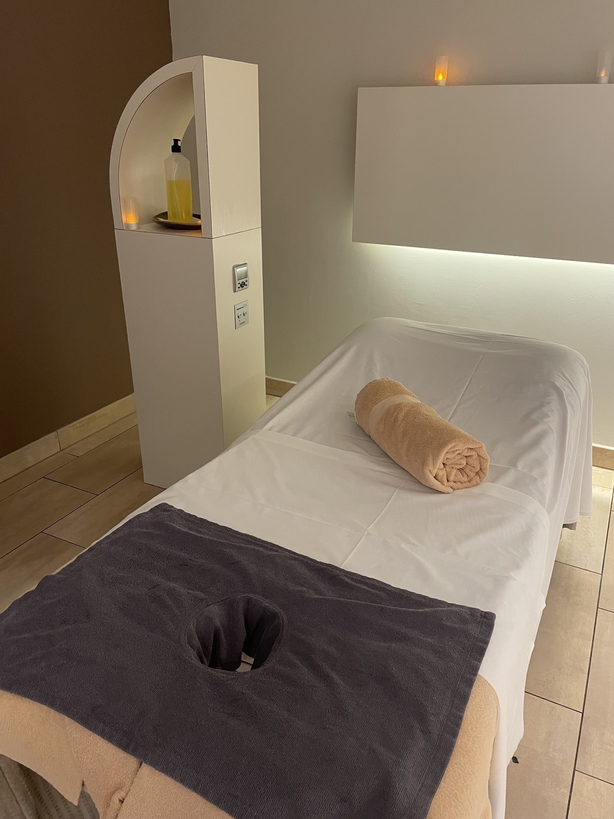 Buzzed from the family history and the mini taster shots, I arrived back at Farnham Estate just in time for a 60-minute Coconut Melt massage in the hotel spa, which costs €99. Located in the bright and airy extension, the spa is welcoming and tranquil, with bamboo plants and mini rockeries adding colour to the corridors.
After two days of activity, the massage was much appreciated, and my masseuse no doubt worked up a sweat loosening the knots from my legs and upper back. The treatment rooms are warm and intimate, with candles flickering and soft music playing. I emerged buffed and soothed, perfumed with coconut.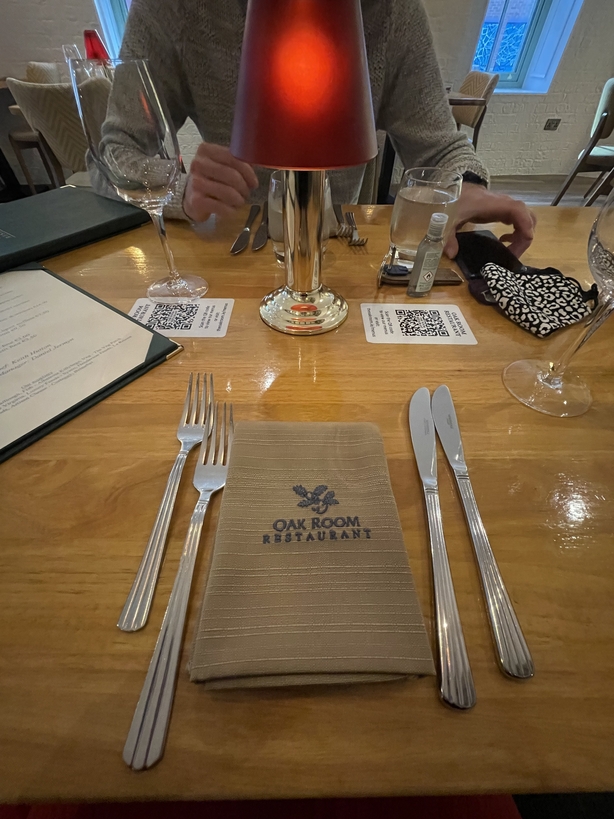 Dinner that night was in Oak Room, a restaurant that gives new meaning to the phrase, "small but mighty". Located in the heart of Cavan town, this intimate spot specialises in modern Irish cuisine with a focus on seasonality, and can now be said to serve the best duck my boyfriend has ever tasted.
We started off with scallops and confit pork cheek for me, and mackerel pâté for my boyfriend, followed by – after much consideration – the curried monkfish for us both.
However, before that course we were treated to two servings of the Gressingham duck in orange, either because the chef heard us debating our choices, or he knows just how delicious it is.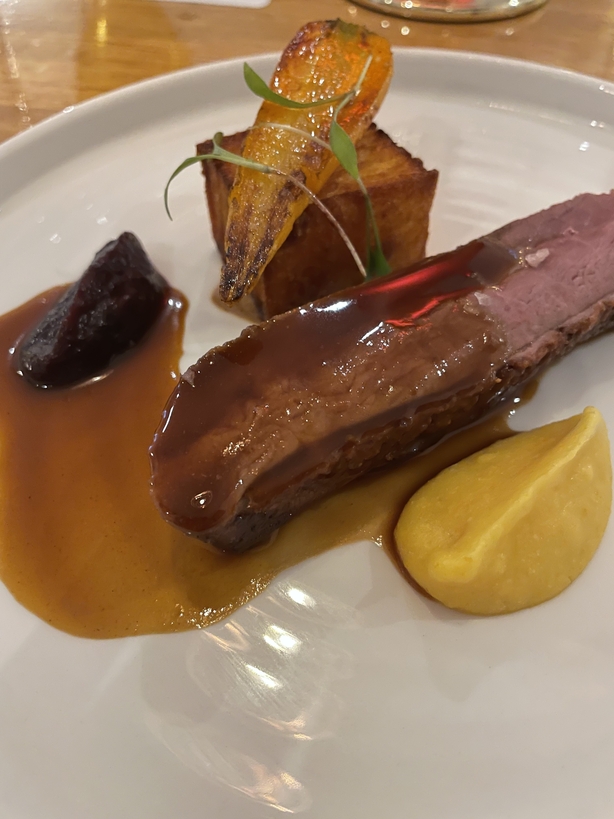 And delicious, it was: crispy on the outside, tender on the inside, with an orange sauce you could put on everything. We followed that with the chocolate mousse with orange granita and bounced our way back to the hotel for the night.
Before setting off for home the next morning, we had one last activity, and one that threatened to test us just before a two-hour drive to Dublin: golf lessons. Although the resort has 18 holes, only three are open for now due to Covid-19 restrictions, but that was more than enough space for us to get to grips with putting.
Under the watchful eye of one of the golf instructors, our competitive tendencies showing, we spent a peaceful hour on the misty green, progressing rapidly from not knowing how to hold a golf club to (almost) nailing hole in ones – a testament to good coaching and competitiveness.
The Verdict
We left Cavan sun-kissed, with lake air still in my hair and the memory of that duck haunting me forevermore, but more than anything marvelling at the rich beauty of the county. Sure, much of it was legitimate luxury – the hotel, the food, the spa – but the true luxury was exploring the landscape with the proud and welcoming locals.
See? There's more to Cavan than Neven Maguire.
The Details
We stayed in the Master suite as invited guests for two nights, which costs €349 per night and comes with breakfast. I tried the 60-minute Coconut Melt Massage, which costs €99. We had a golf lesson, and tee times for visitors start at €40.
Our breakfast and evening meals were also included.
We visited Cavan Adventure Centre, where three hours of kayaking starts at €35 per adult, as well as the Midlands Cycle Hub, where you can hire a bike from €25.
Fáilte Ireland, whose 'Keep Discovering' campaign is encouraging Irish people to experience the joy of discovering the many hidden gems that Ireland has to offer. If you need inspiration on where to go and what to do, visit discoverireland.ie.
This domestic short break has been in accordance with Fáilte Ireland's health and safety policy relating to Covid-19 Government guidelines.