Go Outside and Play is back this summer for a brand-new series, Famous Locations, and this time Carl Mullan isn't alone. With a summer of exciting staycation ideas ahead of us, we are thrilled to introduce Carl's new co-presenter, Karl Doyle!
Born with arthrofibrosis, which led to osteoporosis and scoliosis, Karl has been using a wheelchair for all of his life. His need for accessible routes (along with his cracking sense of humour) will bring a whole new element to the travel show as the two navigate travelling around the country's most scenic spots.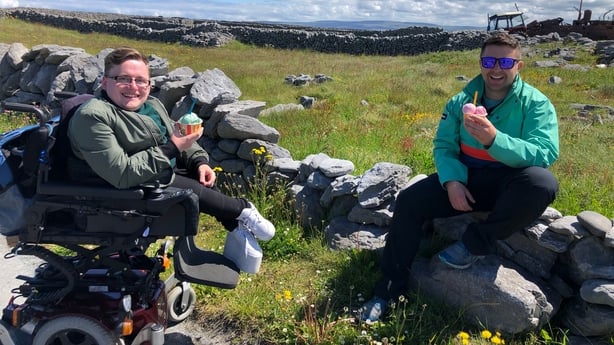 These famous locations are home to the big and small screen and ideal to get the perfect Instagram snap (is it even worth it otherwise?). This series is not to be missed ahead of planning some day trips or staycations around Ireland this summer.
To kick things off, Carl and Karl search for FREEEDOOOOM!!
Hollywood blockbuster film Braveheart was a must on the duo's travel list. With some interesting facts up their sleeves the guys visit a beautiful castle, explore the depths of the Wicklow Mountains, and Carl gets very into Mel Gibson's William Wallace character...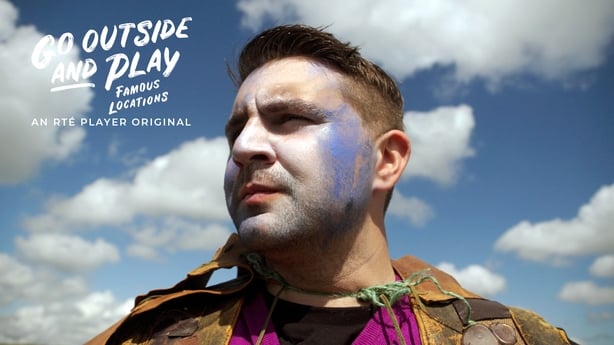 Where?
The Curragh, Co. Kildare.
Famous connection?
'Braveheart Hill' is where the iconic 'FREEEDOOOOM' scene took place.
How to make a day of it
If you're out for the day, why not continue on from Braveheart Hill and check out the Braveheart Drive?
The stunning 80 kilometre drive brings you through the west of the Wicklow mountains where several scenes of the Oscar-winning movie were filmed.
The road trip begins in the small village of Hollywood and heads for the Wicklow Gap, with a number of scenic stops along the way including Blessington, Manor Kilbride, The Sally Gap, Laragh, and Glendalough.
Once you've stretched your legs in the glorious grounds of Glendalough, you can continue on to Co. Meath to take in the impressive site of Trim Castle on the south bank of the River Boyne.
Trim castle was chosen by the Braveheart team partly for it's handy location - it being close to both Dublin and Wicklow - but also because it has remained incredibly intact. In fact, Trim Castle is the largest, best-preserved and most impressive Anglo-Norman castle in Ireland.
1 in 7 people in Ireland have a disability that prohibits them from participating fully in the outdoors. RTÉ Player's Go Outside and Play is proudly sponsored by Rockshore.