All next week on RTÉ Nationwide, presenters Anne Cassin and Bláthnaid Ní Chofaigh will be enjoying a journey along the Royal Canal - all 146 kilometers of it.
Beginning at opposite ends, Anne starts her journey in Dublin, heading west, and it's all aboard in Clondra for Bláthnaid, going east towards Mullingar where the two presenters meet.
All along the way, stretching from Spencer Dock in Dublin all the way to Clondra, Co. Longford, our two prsenters will meet the communities for whom the canal is of great importance.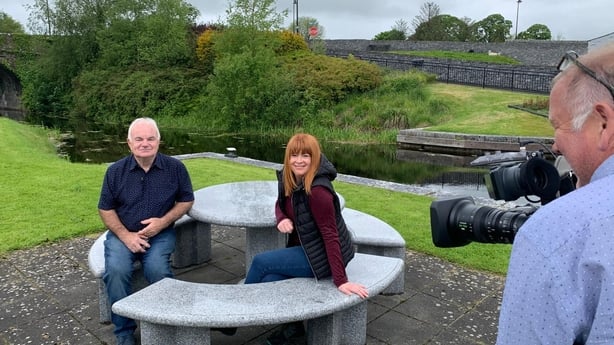 "From a Nationwide perspective, and those who are on it longer know more about this than I do, you feel you've covered everything and then all of a sudden you find another angle," Bláthnaid tells me over the phone, quickly applying makeup before getting back on camera in the hopes of "making hay while the sun shines".
"There's been such an emphasis on coastlines in Ireland - and it's understandable because everything is beautiful - but, I suppose, the Royal Canal had work done to it and it's been a process. Coincidentally, my father was a senior civil servant and was across the work done on the waterways of Ireland."
"It's been a really weird and personal thing for me," she adds.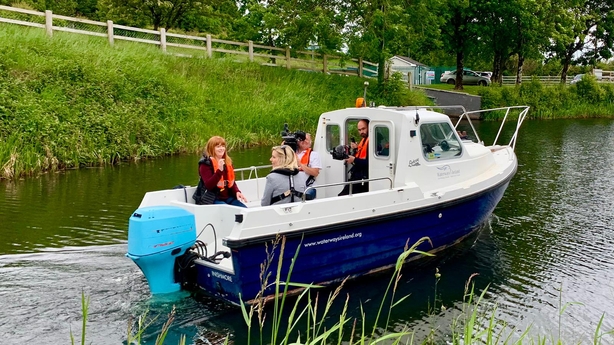 According to Waterways Ireland, the Royal Canal was originally completed in 1817 when it reached Richmond Harbour in Clondara, but by the 1950's it had fallen into disrepair and was officially closed in 1961.
Following extensive restoration work, the canal was re-opened in 2010 in the hopes of reigniting enthusiasm for the triangular route from Dublin to the Shannon.
"It became irrelevant and overgrown in places so to take on the challenge of opening it back up was massive," explains Bláthnaid. "You're talking about cooperation from various county councils and state bodies and everyone getting involved. It wasn't my idea to cover the Royal Canal but it's been a huge personal buzz to get onto my mother most evenings and talk about dad's work."
With much of the country staying home this summer and enjoying another year of staycations, Bláthnaid believes that Irish people will do their best to enjoy every inch of the island. With this latest project, she hopes to draw people to the midlands.
"I'm a little bit excited about it because we love Galway and we love Kerry - and so do tourists - but in the middle of Ireland, there is a stunning canal."
"I can't go anywhere since I joined Nationwide without someone saying to me 'I went there because I saw it on Nationwide'," she adds, "I love that. Public service broadcasting is massive to me on a professional and personal level so I love that we do something that is accessible."
"The greenway is free to walk. If you want to rent a bike or a canoe, that's different but to walk along the Royal Canal is for everybody. The locals make the most of it as much as any tourist would, it's part of their everyday routine."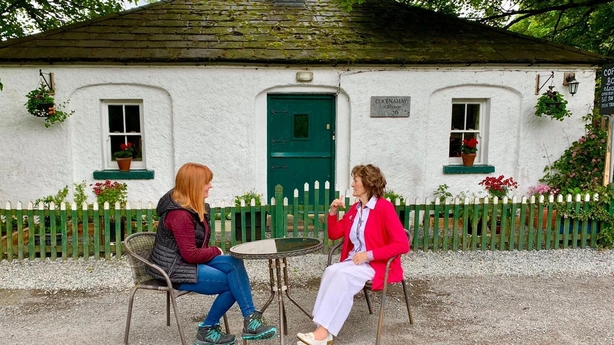 A journey on the canal is undeniably educational, offering a snapshot of Irish history with bridges dating back over 200 years and buildings in Abbeyshrule that can be traced back to 1200 A.D. According to Bláthnaid, however, some parts of the waterway are best experienced with your eyes closed.
"There was this really weird three minutes as we approached Mullingar on the boat," she explains. "The interview was finished and I reached out and touched one of the water lilies and then for three miles no body spoke."
"I had a natural experience of meditation without anything being forced. I closed my eyes and had my hand in the water and only heard the swish of the water and a few birds. It was so serene."
"It was a three mile heaven, some people don't get a half a mile heaven! I was really lucky."
Watch Nationwide on Monday, Wednesday, and Friday at 7pm on RTÉ One and RTÉ Player.