Who hasn't, at some point, said "Ireland would be a perfect country – if only for the weather"?
With the country taking to the motorways, waterways and greenways this year for staycations, as international travel restrictions remain largely in place, the hunt for the best holiday spot is on. With the weather so changeable, how do you know where to book, and when? How do you bank on your outdoor dining experience being a dry one?
Well, worry no more, as one Irish company has created a map of the best hotspots around the country. Michael Brennan of Active Iron, an Irish supplement company, compiled a map of the sunniest counties in Ireland.
According to Brennan, the map was created "through Google searching the annual sunshine hours of each county and compiling the data from various weather focused websites". These sites included Current Results, weatherandclimate.com and others and a list of where the data came from can be found here.
With a focus on health and wellbeing, Brennan writes that, "With sunshine being an important element in helping the body create Vitamin D, we thought it might be cool to figure out which counties in Ireland get the most sunshine and turn it into a map".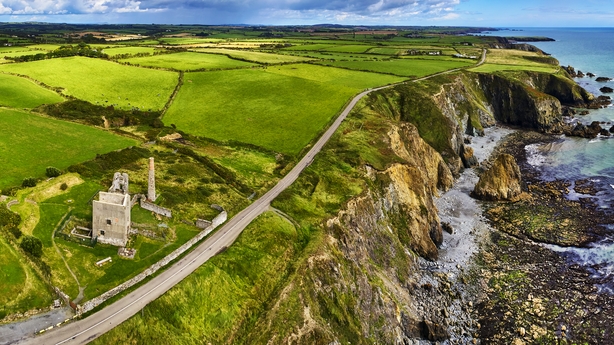 And while West Cork, Galway City and Dingle might be the hottest spots in terms of popularity, the map shows that they're not actually the sunniest locations. Counties along the south east fare better in the sunshine stakes, with Wexford, Waterford and Carlow getting the most annual sunshine hours.
Wexford leads the charge, with 1,600 sunshine hours a year, followed closely by Waterford at 1,580 and Carlow at 1,540. Rounding out the top five were Longford with 1,520 and Cavan with 1,440.
Waterford City has become a thriving tourism hub in recent years, and while it won't have the numbers of Galway City, it is an example of a small city bringing bang for your buck. However, the rest of the top five are rarely go-to locations for staycations.
Almost more surprising is the top five counties with the least sunshine, with Galway racking up just 1,200. Behind that is Offaly with 1,168, Leitrim and Roscommon both with 1,150 and Mayo with just 1,059.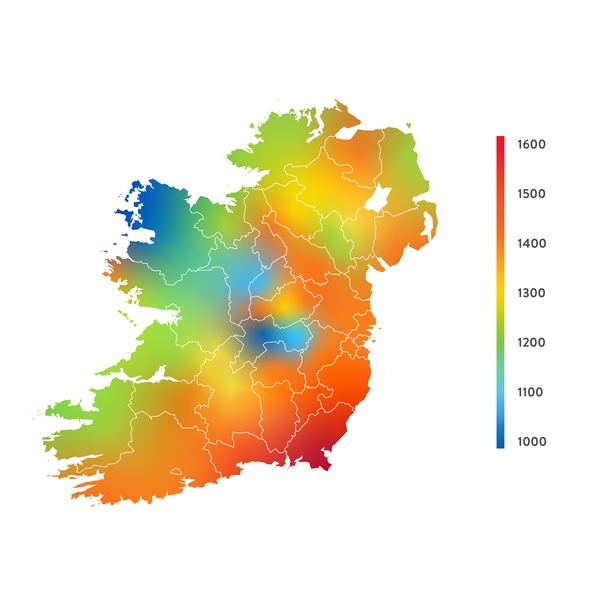 While the Wild Atlantic Way is a booming tourism destination, it won't be winning the same prizes for sunshine!
If you wanted proof that we're better off staycationing at home anyway, the map also shows how we fare against the UK when it comes to sunshine. Dublin typically gets more sunshine hours than London, at 1,424 and 1,400 respectively.
Of course, we can't hold a candle to many locations on the continent, with Lisbon getting 2,799 compared with Wexford's 1,600. Dublin isn't too far off Paris, though, as the French capital racks up 1,662.
In the European leaderboard of sunniest cities, Malta wins out with Valletta getting 2,957 hours a year compared to 1,268 in Reykjavik in Iceland.