In the summer of 2020, when international flights were brought to a standstill, many of us took the opportunity to explore the small but beautiful island we call home.
From camping trips and sea swimming to luxury hotel breaks and unique Airbnb bookings, staycations of all types were enjoyed across the country.
And while many of us may have enjoyed a road trip along the west coast during that time, no one did it quite like Conrad Oppermann.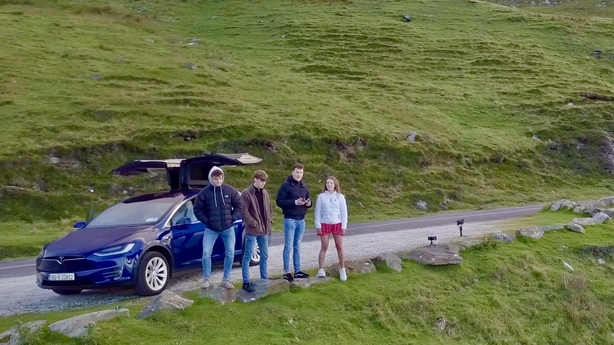 The then 20-year-old filmmaker decided to take on the most extravagant challenge of his life: driving an electric car along the Wild Atlantic Way.
"The idea for this film genuinely came from a conversation with my dad and his friends at a dinner party in 2019," says Conrad.
"We were talking about electric cars. I have always been a huge fan of Tesla and Elon Musk and I asked why none of the people around the table drove an electric car. The common responses were that they were too expensive, the range was too small, and there was nowhere to charge them."
"That conversation stayed with me as I knew how important it would be to convince people to buy electric cars," he adds. "Fuel will one day run out and we are causing incredible damage to the environment by burning fossil fuels."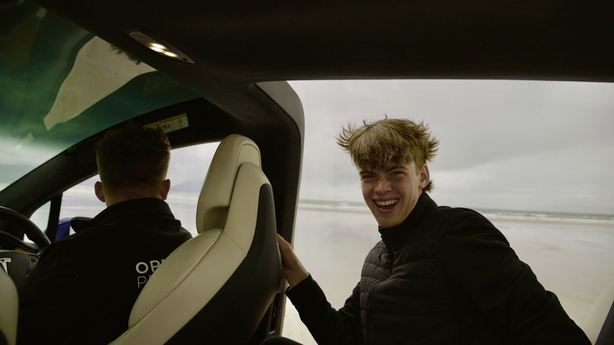 As well as filming and editing, the Dublin man was studying Management Science and Information Systems Studies (MSISS) at Trinity College. When his plans to go interrailing for the summer were cancelled due to COVID, he decided to plan the road trip of a life time with his sister, Isabelle (18), and his friends Alistair Loughrey (21), Zara Finn (21), and Dylan Dimond (20).
"I was on a Zoom and someone mentioned the Wild Atlantic Way," he explained. "I had never done it but it seemed like such fascinating thing to do. We were originally going to go camping along the way, but I came up with the idea to see if a company would support the trip if we made them a film."
"I emailed loads of Irish and International brands. None of them got back to me about the idea except one - Tesla. As it happened, Tesla were the first brand we contacted, but we didn't expect a response from such a large company. Their response was two lines: 'Great Idea. When do you want the car?' We were off!"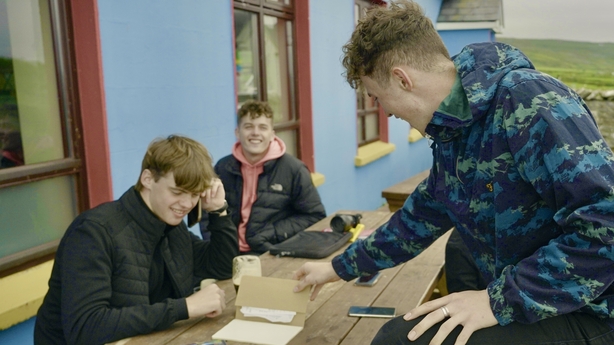 With a car, cameras and companions at the ready, Conrad had two more challenges to meet: charging stations and cash.
"Zara and I got to work finding where we could charge the car along the route. We found that many of the luxury hotels had EV chargers recently installed. We wrote to them asking if we could stay with them and charge the car."
"They were very welcoming. The first properties that came on board were Ireland's legendary castles - Ashford and Dromoland. Later, Ballynahinch Castle, Harvey's Point, Skelig Hotel, and The Europe Hotel and Resort agreed to take part."
"We also figured we needed to eat so Zara emailed Shells Café, Sligo, Gielty's on Achill Island (which also happens to have the most westerly EV charger in Europe), The Builin Blasta in Spidal, Dough Bros, in Galway City and the Fish Box in Dingle. All of them allowed us to come and eat with them. Alistair also got Delphi Resort involved."
"We also needed funding to fill the gaps and we managed to get funding from Udaras Na Gaeltachta, Dingle Gin and a private donor."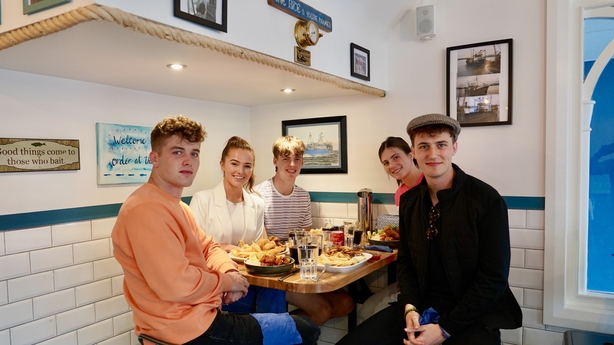 The trip eventually took place in the last 10 days of July, the small crew shot hours upon hours of scenic footage on cameras, drones, and a GoPro. All in all, it took about four weeks to complete.
"It was important to me that the film has a narrative and was not just a slideshow of pretty locations," says Conrad.
"Dylan and I worked on forming a narrative so viewer remained engaged throughout and watch until the end. We wanted to inspire people to go and do their own Wild Atlantic adventure. We wanted to show Ireland off in a way people had never seen."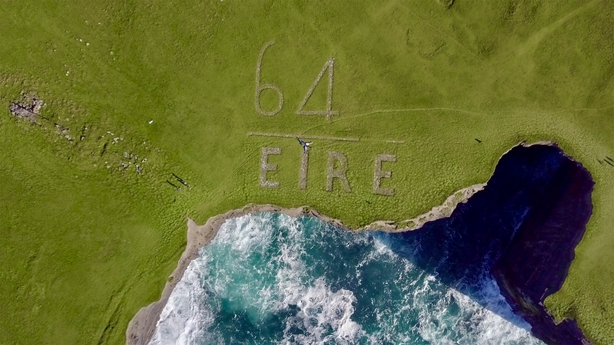 As well as getting to drive a highly coveted car and enjoy a summer trip with friends, the filmmaker hopes his video will inspire drivers to consider electric vehicles in future.
While Conrad's trip relied heavily on the kindness (and charging stations) of luxury hotels, he made the point that many of us only use our cars for much smaller trips, and that ESB operates over a thousand public charge points across the country. Something to think about.
To watch the highly aspirational and fun video of Conrad's trip along the Wild Atlantic Way in a Telsa Model X, click here.