GoPro enthusiast and Go Outside and Play host Carl Mullan is exploring the country from all angles. In 2020, he attempted to uncover the best staycation ideas that Ireland has to offer. Here, he shows us how to chase the sun on an epic Irish road trip.
A couple of years back I was in Las Vegas for my summer holidays. Driving the six hours to get there, from the west coast of America, you begin to realise the big city of flashing lights really is in the middle of nowhere. Of course, while we were there, it would have been rude not to take in a day trip to the Grand Canyon. So, onto a tour bus we hopped to travel another five hours, even further into the middle of nowhere.
On the long return journey back to Las Vegas, I sat watching the sun set out the window of our air-conditioned bus like something from a Vanessa Carlton music video. With plenty of time to let my mind wander, I began to think about home and I realised: "Wow, Ireland is small".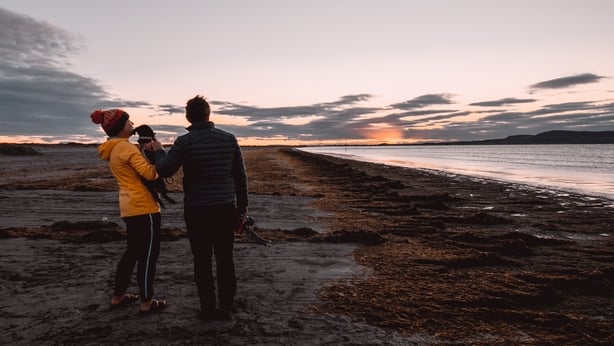 You see, when you think about it, when you live in the middle of a country like the USA that's so vast, you could very easily go years, maybe even a lifetime without seeing the ocean. Back home, on the other hand, I could hop in my car in Dublin, and be on the opposite side of the country in just over two hours.
So where am I going with this? Well you see, I want to give you some background on where the idea of the first episode of RTÉ Player series Go Outside and Play came from and, in the process, give you some ideas for undertaking your own adventure.
When we were planning the series, I really wanted us to make an episode that could show off just how lucky we are to live in a country that feels like everywhere is for the taking.
"What if we made an episode where we watched the sunrise on the east coast of the country, and on the same day drove to the west coast to watch it set? I could even bring my girlfriend Aisling and our puppy Angie along," I emailed my producer.
"I love it" she responded.
Two weeks later my alarm awoke me at 3am. Shoot day. When I had this great romantic plan in my head, I hadn't really considered the fact that in the summer months, because Ireland's latitude is so far North, we get really early sunrises. I should mention at this point, I hadn't actually told Aisling that we were doing this.
I had given her a heads up the day before that we were going somewhere overnight and to pack a bag, but a 3am start probably hadn't been what she envisaged.
You can watch the full episode now on RTÉ Player or check out this clip below for a peek into some of the adventures we had along the way.
We need your consent to load this Instagram contentWe use Instagram to manage extra content that can set cookies on your device and collect data about your activity. Please review their details and accept them to load the content.Manage Preferences
I really hope that the series will inspire you into undertaking your own adventure here in Ireland. If you do fancy Chasing The Sun like we did in episode one, here are a few tips to help make the experience as memorable as possible.
1. Plan ahead
When I say plan ahead, there's a couple of logistics involved with watching the sun rise in one location and watching it set in another. Once you've decided on a day, make sure to check what time the sunrise is at your chosen location.
Then, make sure you give yourself plenty of time to get there so you're not rushing to make it for that first glimpse of the sun appearing over the horizon. Similarly, once you've decided on where you want to go watch it set, check what time the sun sets there to give yourself an idea of how much time you have to play with in between.
This varies quite a bit depending on what time of year, but just remember if you're doing it in the summer you'll have a long day ahead, so maybe plan a few coffee stops.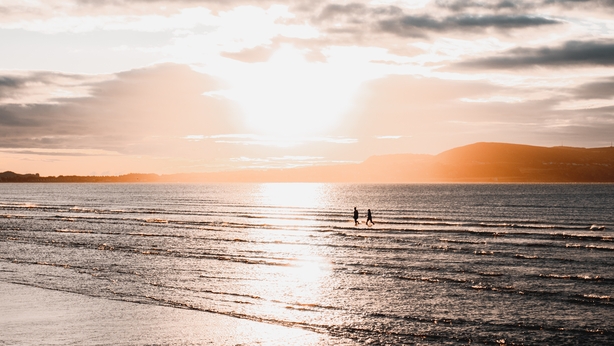 2. Don't plan ahead
No the heading above isn't a typo. Once you've followed step one and planned the locations for the sunrise and the sunset, there's a lot to be said for just hitting the road and seeing where it takes you.
As you'll see in the episode, for example, we make a stop off at a place called Kilmacduagh, just outside Gort. It's a stunning monastic site on the edge of the Burren and features Ireland's tallest round tower. We hadn't a clue it was along our route and it was only when our cameraman came across it, we decided to stop.
This is one of the things that makes a road trip in Ireland such a brilliant day out. Point your car/bike in any direction and, eventually, you're going to come across something breathtaking.
3. Check the weather
Really ask yourself the question: am I bothered about the weather? If you want to catch a perfect sunrise, of course, you want to make sure that the weather is going to be good. At the same time though, there's a lot to be said for just picking a day and going with it no matter what happens.
Even if you don't get a perfectly clear day, I guarantee you that just by choosing to give yourself this challenge you'll be rewarded with an unforgettable day out.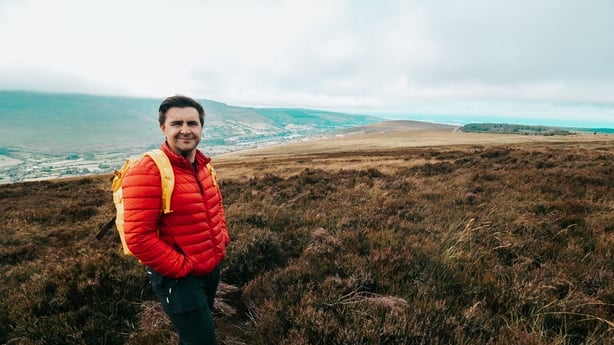 4. Scale up or scale down
If you have the time and you want to get a couple of days away off to a unique start, I really do suggest that you give watching the sunrise and set in different parts of the country a go. But if you're just looking for something unique to do on any given day, you could as easily choose to watch the sunrise from the nearest hilltop to your house and watch it set from another.
If you're not sure where the sun will actually be in the sky, there are some great apps you can download that will help you with this and show you exactly where in the sky it will be at any given time. Something like this is particularly useful if you plan on taking pictures.
5. Ask around
You'll be surprised when you start asking around how many people know of great spots to watch the sunrise or sunset. If you're planning on staying in your locality, ask friends or family if there are any spots close by that they love or would recommend.
If you're going further afield, have a look online, ask the hotel you're booked into, see if there are any local guides you could talk to, etc. Local knowledge is always a great way to find yourself in a place you wouldn't have otherwise known was there.
For example, in the first episode, you'll see that we go to a spot just outside Doolin to watch the sunset over the cliffs of Moher. I didn't even know this place existed until putting in a call to local guide Pat Sweeney from Doolin Cliff Walk. It was so worth that call.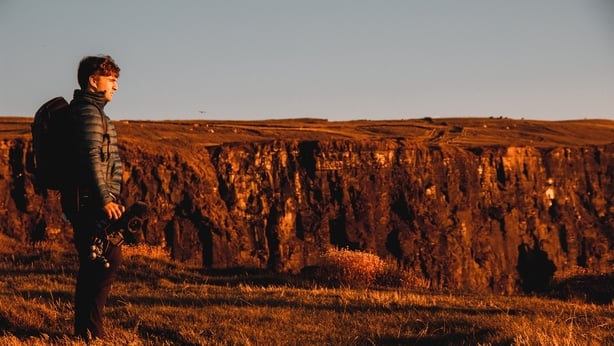 It's been such a strange year, but if there's one good thing that's come out of all this for me it's this: we're so lucky to live in a country where if you want to be at the seaside, no matter where you are in the country, you can get in a car and be there in a couple of hours tops.
Want to be in the mountains? Same thing. Point yourself in any direction here and something worth seeing is probably only a few minutes away.
Whatever your plans are this summer, I really hope our series will give you some ideas for great days out.