When you're affectionately known as 'The Slug' by your gorgeous darling wife, aka. The Pregasaurus (baby no. 4 arriving in July), for your ability to drop tools, pan out and relax at any opportune moment, you know that a castle break is just the thing to perfect your skills and wind yourself down for a weekend of 17th century luxury.
Ok, so we had the kids with us this time, and 'panner outters' they are not, but a castle, Cabra Castle in this case - the second scariest castle in the world - surely that would keep them busy?
And it did.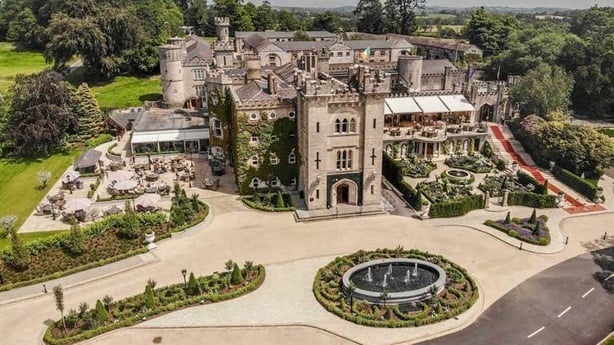 Although not specifically geared towards families, but certainly family-friendly, Cabra Castle, is a 4-star castle hotel set on 100 acres of beautifully manicured gardens and parklands in Kingscourt, Co. Cavan.
Once part of the 1,000-acre demesne of Dun a Ri National Forest Park, the castle is surrounded by beautiful countryside and on a crisp Friday evening, as we approached the property, our jaws dropped seeing it lit up in all its majestic glory. It was - and is - a spectacular sight.
Inside, the castle didn't disappoint either. There's warmth as soon as you enter it's doors, with friendly staff and a roaring open fire greeting you in reception. As you continue through the property there's very much an authentic old-world charm about it and that feeling of charm is carried throughout with period features and antique furniture creating an elegant ambiance in each of the magnificent reception rooms.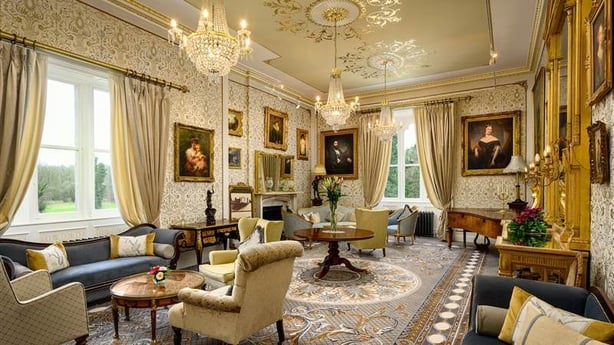 The castle itself is huge and somewhat maze-like with its numerous staircases and passageways. We had a lot of fun exploring the various nooks and crannies and the palatial living rooms. Our boys, in particular, loved seeing the numerous armoured knights plotted throughout the property and the more you explore, the more you can't but feel the history in the place.
There are 105 ensuite bedrooms in total - all appointed with 4-star facilities - ranging from the grandeur of those in the original castle to beautiful rooms in a recently renovated 17th Century courtyard overlooking 'Mitzies' garden.
We had a large family room which was divided into two separate bedrooms and it was perfect for this family of soon-to-be six; warm, cosy and comfortable.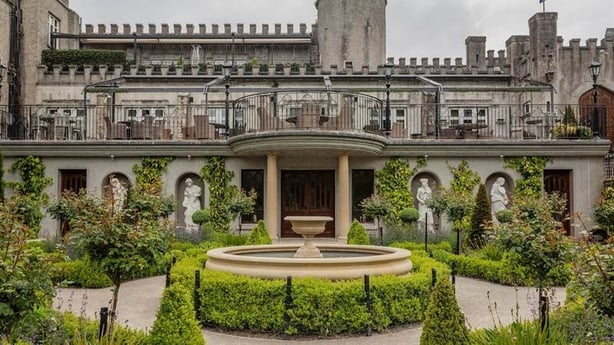 On both evenings we ate in the Derby Bar which had a good choice of hearty dishes as well as a children's menu for the youngins. The food was good and plentiful and the staff once again were very friendly and helpful. 
Sans kids we would have loved to have sampled the delights of The Courtroom Restaurant where one can 'dine royally on a sumptuous menu in the elegant and intimate surroundings', but alas the joys of parenting - where potential tantrums are just around the corner, not to mention a 3yo who's currently obsessed with shouting "poo poo. bum bum' at any given moment - curtailed this cuisine-loving couple. We'll just have to 'drag' ourselves back again.
The breakfast each morning was very good with both a continental buffet and hot food available. On both occasions, this dad had french toast with crispy bacon and maple syrup and I would eat it every day for the rest of my life if I had the choice. Delish!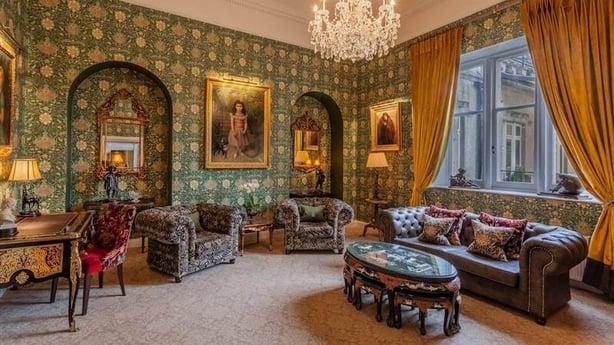 As mentioned previously, I wouldn't class Cabra Castle as a family hotel but it's certainly family-friendly, there's no doubt about that. There's not a huge amount to occupy kids during the day but that said, it's an ideal base from which to explore neighbouring towns and places of interest. 
I brought the boys for a 2 hour trek through Dun a Ri forest  - only a 5-minute drive from the castle - which was very enjoyable. On our return, we sat in front of one of the many cosy fires drinking hot chocolate, playing noughts and crosses and eating the odd treat of three. It was lovely.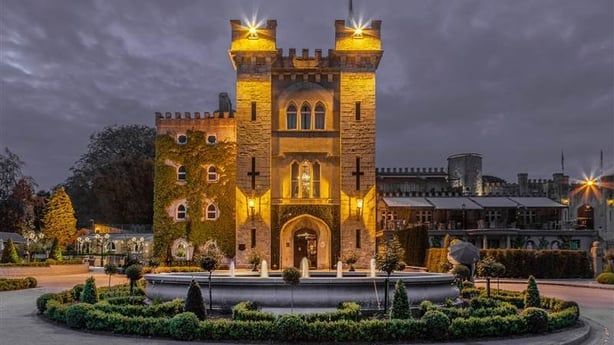 And that there is the charm of Cabra Castle. If you love nothing more than chilling out and getting away from the hectic pace of modern-day life, I can't recommend it enough. It's the perfect setting to sit back, read a book, have a drink, enjoy some afternoon tea and watch the world go by. 
With three kids we mightn't have managed to read many books, or enjoy afternoon tea but we had lovely stay and I've already added it to my 'Return Without Kids' list. 
DD
We were invited by Cabra Castle on a complimentary basis. For more details and offers visit www.cabracastle.com/
---
For more reviews, tips, anecdotes and the odd giveaway, you can find me on:
Facebook | Instagram | Podcast | e: digitaldad@rte.ie |