The optimists of Ireland will have noticed the slight stretch in the evenings already, but it's a welcome reminder that we're well on our way out of the dark days of January!
If you feel you just can't make it through the next few weeks without a cheeky getaway, read on for the best tips and deals out there at the moment. From the most famous beach in the world, to luxurious getaways to the Far East, we have the tips for you.
A Pokémon-themed hotel is coming to Japan
The 90s revival is well and truly in swing, and Japan's latest hotel venture is only proving that.
Five Mimaru Locations in Tokyo and Kyoto will feature Pokémon Rooms with Pokémon-themed décor such as giant sleeping Snorlax and dishes with Poké Ball patterns. All guests will also receive complimentary Pokémon merchandise exclusive to the hotel.
Pay a visit to the "World's Most Famous Beach"
Beaches in Ireland are typically calm and peaceful, with waves lapping, seaweed clumping and dogs frolicking in the surf. In Florida, however, they are supersized pleasure centres, almost resorts unto themselves. And Daytona Beach is possibly the most popular of them all.
Often called the "World's Most Famous Beach" thanks to its association with the Daytona 500 NASCAR race - plus Cheer fans will recognise the name from the National Cheerleading Association's annual National Championships - it's loved for its 23 miles of beautiful white sands and a picture-perfect shoreline.
While sunbathing is an obvious choice, you can also hit a cycling trail, take in a dolphin watching tour or do some kayaking and paddleboarding.
Be like Will and Kate with a trip to majestic Kenya
Prince William recently revealed more detail about his proposal to Kate Middleton in Kenya, and we've been dreaming of a safari holiday since. With the 'Discover Kenya' tour with Hayes & Jarvis, you can explore the majestic wilds of this stunning country.
With trips to Masai Mara National Reserve, Lake Nakuru National Park and the Great Wildebeest Migration included, you can delve into your dazzling safari trip with comfort.
Holiday Inn Express® Las Vegas E Tropicana opening Spring 2020
Spectacular hotels are all throughout Las Vegas, but many are the glitzy kind that we can only manage to nab once every few years. However, with the Holiday Inn Express® Las Vegas E Tropicana opening Spring 2020, there'll be more options for smaller trips to Las Vegas.
Perfect for a weekend trip to Vegas, Holiday Inn Express® Las Vegas E Tropicana is located near some of Vegas's most popular attractions. One of the few no resort fee hotels is located within a stones' throw of Mandala Bay, the new Raiders Stadium, and the booming Las Vegas strip.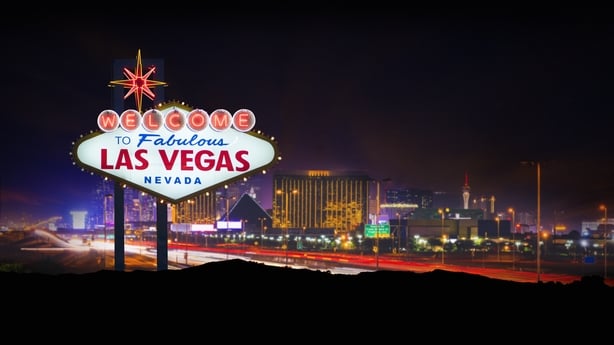 Squeeze the last deals out of January with Crystal Ski
There might only be a few days to January, but if you're looking for a holiday it might be best to make the most of those January sales. Crystal Ski have a range of deals across resorts in Andorra, Italy, France and Austria, all perfect places to curl up for a long weekend.
Even better, skiing in January has its perks: good snow conditions, fewer people, and new and better equipment are all solid reasons to book your ski trip in January.
Combine cities for your perfect Far East holiday
Traveling to the Far East is a once-in-a-lifetime opportunity for many people, so when you're there, you want to make the most of it. City hopping is a great way to see more of this diverse and breathtaking part of the world, and Hayes & Jarvis have made that even easier with their new deals.
From a Bangkok, Phuket and Koh Samui tour, to exploring the stunning islands of Indonesia with their Bali, Lombok and Gili trip, you can get great value for money with some simple planning.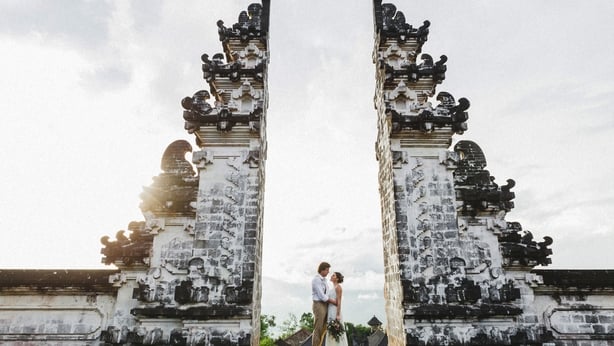 Explore Ireland with 15% Wild Rover Tours
A staycation is one of the most enjoyable and convenient ways to step back, decompress and take in all that Ireland has to offer. And with Wild Rover Tours, you can get 15% off all tours when you book before the end of February.
Game of Thrones fans will revel in the filming locations tour, which visits the Dark Hedges, the Giants Causeway and Dunluce Castle. While 'P.S. I Love You' fans will love catching a glimpse of the famous bridge during the Kilkenny, Wicklow Mountains, Glendalough Day Tour from Dublin.
New Legoland Water Park to open near Lake Garda
The opening date is set for May 28, 2020, and the new water park will be located in theme park Gardaland, near Lake Garda in Italy.
Attractions include the Lego River Adventure, a river that flows through the water park that sees guests float down on Lego bricks they've built into rafts, before taking a relaxing ride as they are carried along on a gentle current. There is also a Beach Party full of colorful slides, water cannons and a giant drench bucket.