I was standing at a fresh 2,300 meters and surrounded by blacked lava fields with Spain's highest peak towering overhead. This Martian-like landscape couldn't have been more different to the sprawling holiday resorts that I'd expected to find in Tenerife. But the great thing about expectations is that sometimes they're exceeded.
Tenerife is the biggest of the Canary Islands and in its north one will find volcanoes, pine forests, lush green mountains, dramatic cliffs and quaint colonial towns. The north's more temperate climate can't rival the year-round sunshine of the south but it still has winter temperatures averaging 20c, which is fine by my Irish standards.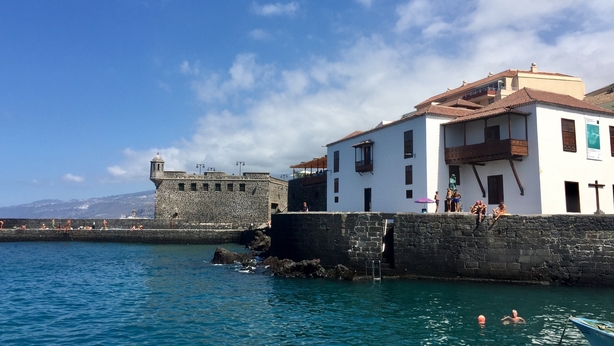 I was travelling with my mother on a week-long tour with The Travel Department. She's a fan of escorted tours for their guided excursions and sociability. And with about half of the itinerary scheduled for downtime, it gave me plenty of beach-going opportunities. While I baked myself on the beach my mother socialised with other people on the tour which were of her vintage; the perfect intergenerational holiday. 
The activity level was suitable for the older holidaymaker and while I might have attempted to climb Mount Teide if I was traveling alone, it was a special experience to stand in such otherworldly landscape with my mother, regardless of the fact that we got there by coach.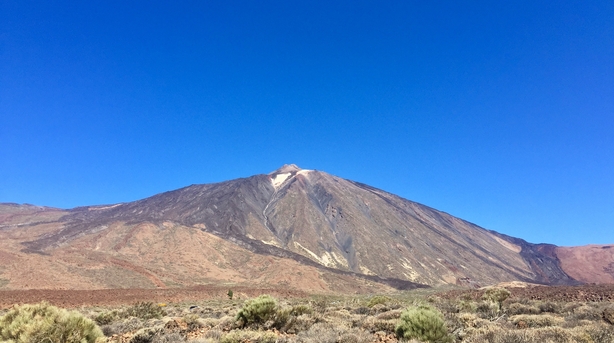 At 3,718m Mount Teide is the third highest volcano in the world and a UNESCO world heritage site. As we zig-zagged our way up on the coach we drove through villages, vineyards and a large conservation area of pine forest that circled the mountain like a crown. Then the landscape changed to red and black lava fields. It was both beautiful and desolate. 
We stayed at the four-star all-inclusive Gran Hotel Turquesa, located on the outskirts of Puerto de la Cruz and just a five-minute stroll to Playa Jardin, a stunning black sand beach favored by locals as well as tourists. Puerto de la Cruz was Tenerife's original resort when package holidaymakers started coming to the island in the 1950s, and is now favored by Spanish holidaymakers.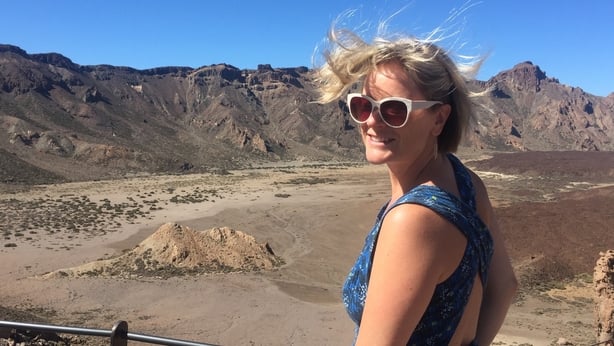 Despite development in the town, it retains much of its charm. The harbor area was always buzzing with buskers, tourists strolling the promenade and fearless locals jumping off the harbor wall into the Atlantic. Its narrow streets are great for shopping, and as the Canaries don't charge VAT, good bargains can be found on many products including perfume, tobacco and alcohol.
In the northern part of the town is the botanical gardens. From the outside, the garden looks modest in size but inside it's laid out like a maze with paths crisscrossing through leafy groves and around lily pods. Fifty species reside there including a 200-year old fig tree with a wondrous trunk.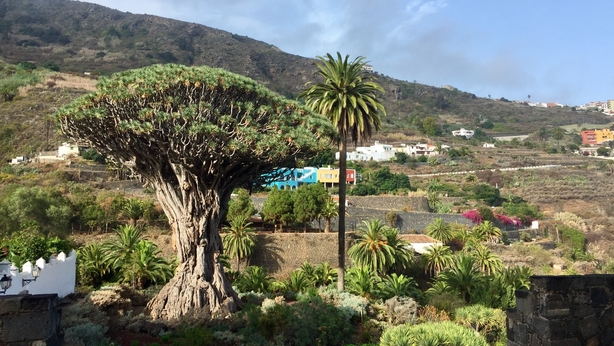 But the fig tree is just a nipper in comparison to the oldest tree on the island; the dragon tree. This tree lives in the quaint hillside town of Icod de Los Vinos is estimated to be between five hundred and a thousand-years old. Our guide told us that the age is calculated by counting the branches; eight years to each branch which form an umbrella-like habit over its thick trunk. 
This was our first port of call on a daylong whole-island guided excursion. All of the excursions were led by a well-informed guide who gave a deep insight into the island's history. From Icod de Los Vinos we went inland through the mountains for a hairpin ride that had jaw-dropping views. Our ears popped as we climbed in altitude and as far as the eye could see mountain tops layered behind other mountains. This green landscape reminded me of the setting of Lord of The Rings. There were no people or houses in sight; we were in the wilds and I felt privileged to have discovered the Tenerife that few others get to see.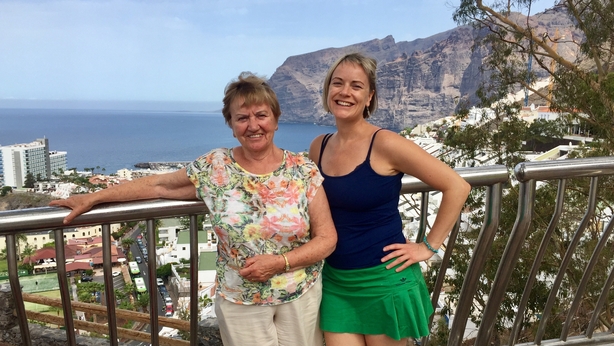 When we arrived back on the coastline of the northeast there was another spectacular view: a stretch of impressive giant cliffs, aptly named Los Gigantes. Think Cliffs of Moher but in the sun. We then made our way south and as the greenery faded it was replaced by a more arid landscape. We stopped briefly at Los Americas, the biggest tourist hub on the island. 
On one of our free days, my mother and I ventured on the excellent local bus services to La Orotava. La Orotava was once the base for the elite who had made their money from the surrounding fertile lands. These lands are now full of vineyards, banana plantations and hiking trails with fantastic views over the coastal plain. La Orotava's big tourist draw is seeing how the wealthiest residents once lived in the grand Castilian mansions with carved wooden balconies and interior courtyards.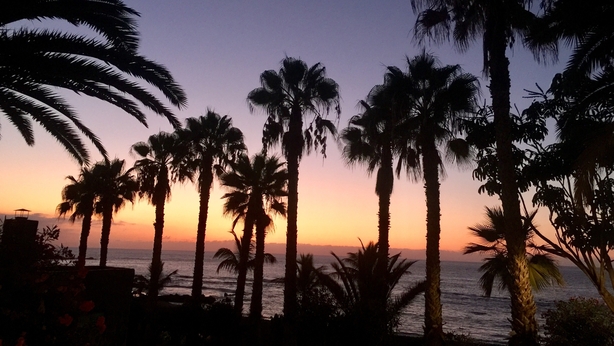 La Orotava has everything you want from a colonial town; flower-filled plazas, cobblestone streets and well-preserved architecture from the 16th century. But its hills were not to my mum's favor and it wasn't long before we got tired from roaming the streets. We stopped for a refreshment and as La Orotava is a winegrowing region, it seemed appropriate to indulge. 
Yaneth, the owner of Cuvee Enoteca, a wine shop and deli, gave us a free wine and cheese tasting and shared her knowledge about local artisan products. Because of the Canaries isolated location, they avoided the 19th-century plague of aphids, resulting in many grape varieties being exclusive to the region. Our favorite of Yaneth offerings was the award-winning Montesdeoca goats cheese which was macerated in red wine and the Listan Negro made by the young local female winemaker, Famata Hernandez (€12.50).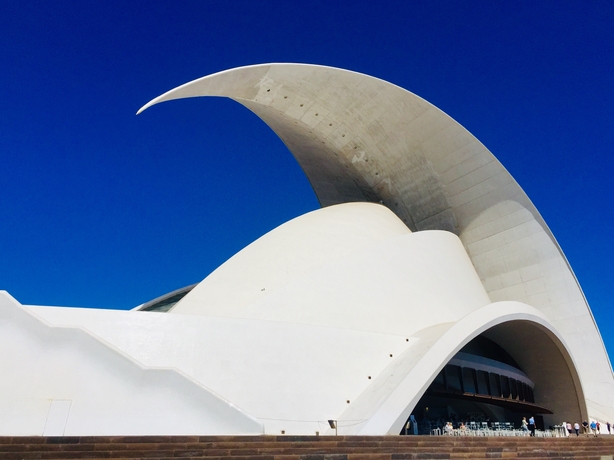 North of La Orotava is La Laguna, another UNESCO world heritage site. Its flat streets were more to my mother's liking and we admired the colorfully painted 16th and 17th-century mansions. The town's grid-lined structure became the blueprint for city planning during Latin American colonialism and it reminded me of a less hilly version of Cusco in Peru, without the long-haul flight. 
Neighboring La Laguna is Santa Cruz, the colorful and cosmopolitan capital with buzzing street life. It went through a recent revamp and we enjoyed shopping on the pedestrianised street around Calle Castillo. 
Art lovers will enjoy TEA, the Tenerife Espacios de las Artes where one can find Henry Moore sculptures and paintings by local surrealist, Oscar Dominguez. TEA was designed by Herzog and de Mauron, the architects best known for the Tate Modern in London. They also remodeled the Plaza de Espana which is just a short walk from TEA. This plaza includes a large reflective pool that rises and falls in sync with the tides. Its modern design works in contrast to the surrounding grand and historic architecture.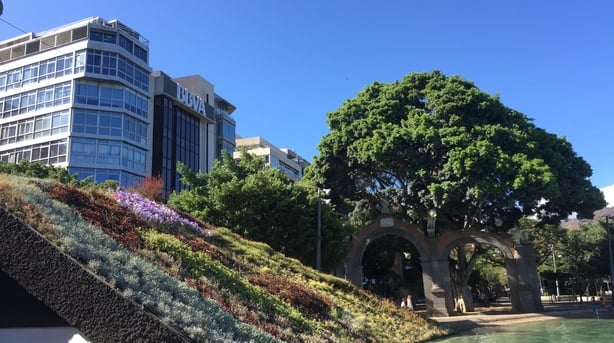 But Santa Cruz's piece de resistance is Santiago Calatrava's white mosaic concert hall. This breathtaking auditorium looks a bit like the Sydney Opera House. My mother hasn't been to Australia but she said this trip made her feel like she had been to four countries in just a week. It seems that both our expectations had been exceeded. 
Discover Tenerife's Coast and Country from €599pp on a 7-night holiday with Travel Department, specialists in guided group holidays. Price includes return flights, full-board or half-board hotel accommodation, transfers, and excursions with an expert local guide. Departing regularly from October 2019 – June 2020. Click here for more info.