On Today with Maura and Dáithí, RTÉ broadcaster Keith Walsh visits the best of Belfast with the help of his trusty tour guide, Connor - watch the video above.
First up? City hall. Sitting in the center of Belfast, the historic building was built in 1888 along with St. Anne's Cathedral when Belfast was given city status. Designed by Alfred Brumwell Thomas in the Baroque Revival style and constructed in Portland stone, the building cost £369,000 to complete (approx £128 million in today's money).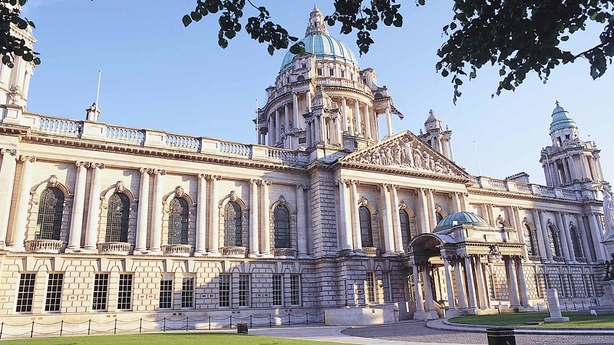 Next, Conor brings Keith to the yard of The Dark Horse bar situated on Hill Street. Known as one of the city's biggest open art galleries, the courtyard is plastered with murals, graffiti, political commentary, history and humour.
"To me, it's an Aladdin's cave of art and stories. Iconically, the first piece was done by the best loyalist and the best republican mural artists, and they were brought together to celebrate the different people of the city," Connor told Keith.
Ireland's only all-Irish whiskey stop was a must-visit location for the two men, who marveled at the floor to ceiling shelves of homegrown fuisce. The shop doubles as a museum of Irish whiskey and is home to bottles of whiskey costing up to £16,000.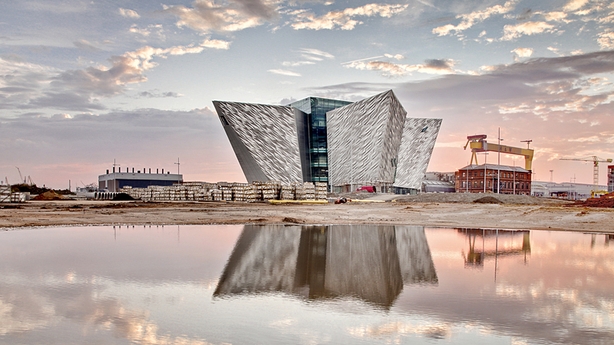 Of course, no trip to Belfast is complete without a visit to the Titanic quarter. Sitting down to afternoon tea - and cracking some terrible Iceberg jokes - Keith enjoyed a taste of the high life, eating scones and drinking tea next to a replica of the iconic ship's impressive staircase.
This was followed by a walk through The Titanic Experience, an immersive self-guided tour bringing visitors through the chronological journey of the ship, beginning in Belfast over 100 years ago.
Watch the video above to watch Keith Walsh explore Belfast on Today with Maura and Dáithí.