Watch the video above to catch the highlights of Malta's most spectacular tourist attractions, all of which can be seen in just 24 hours.
The Mediterranean island nation of Malta is home to the walled city of Valletta, a UNESCO World Heritage Site known for its museums, palaces, and churches with beautiful baroque interior design.
At just 0.8 square kilometers it is the EU's smallest capital city as well as being the first planned city in Europe, meaning it is incredibly tourist-friendly with almost everything being in walking distance.
Tourist attractions include: Casa Rocca Piccola, Malta's largest private collection of antique costumes from the 18th to 20th century; the Upper Barrakka Gardens, public gardens with stunning views of the Grand Harbour; The Three Cities, a collective description of the three fortified cities in Malta; and Palazzo Parisio, a magnificent 18th Century palace.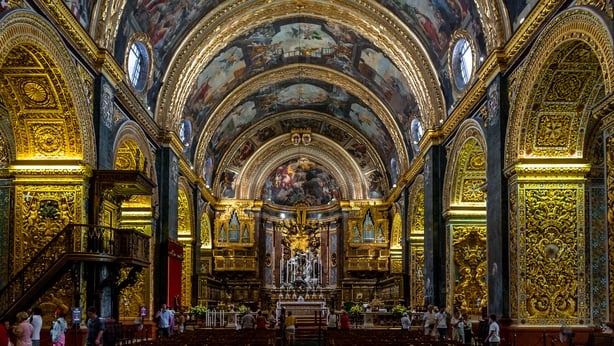 Named as the European Capital of Culture in 2018, this slice of artistic paradise is possibly most famous for St. John's Co-Cathedral, which was built between 1572 and 1577 under the eye of Maltese architect and military engineer Girolamo Cassar.
Recognised as one the best examples of high Baroque architecture in Europe, the cathedral is home to the only signed work and largest painting by Caravaggio, The Beheading of Saint John as well as a mysterious crypt containing the tombs of Grand Masters.
To find out more about Malta including our top food and drink recommendations, watch the video above.