Lazing about on a beach with a cocktail in hand might be some people's version of a relaxing break away but for me, there's nothing more life-affirming than an active holiday at any time of the year.
There's something about getting out and about in the great outdoors that is so invigorating, so refreshing for the body and soul.
Here in Ireland we're pretty spoilt when it comes to natural beauty but few places offer the plethora of outdoor activities as our Hidden Heartlands. Last month, I took the Ray D'Arcy Show on the road to this region and discovered a destination full of unique opportunities. Uncharted tracks and trails, picturesque Blueways and vibrant waterside towns and villages await to be explored.
Here are my top tips for exploring Ireland's Hidden Heartlands...
Ireland's Hidden Heartlands encompass Leitrim, Roscommon, Longford as well as parts of Westmeath, Cavan, North Tipperary, Galway, Offaly and East Clare. This region offers a different holiday experience for visitors, especially when compared to the bustle of the more traditional destinations around the country.
You can take things at your own pace in Ireland's rural heartland, which stretches outwards from the banks of the Shannon bisecting the island into its various provinces and counties.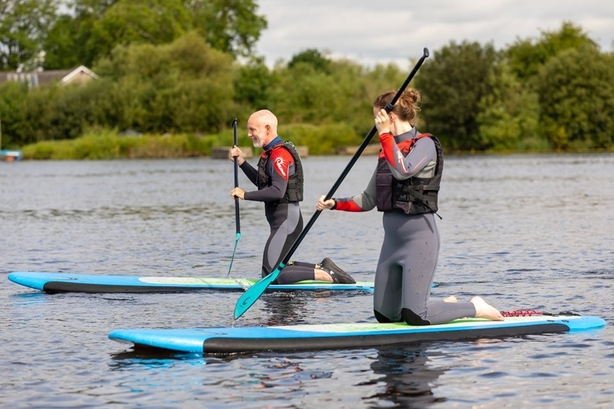 Hit the waterways
One of the best ways to explore Ireland's Hidden Heartlands is via the intricate network of waterways that spread out across the rural landscape. You can walk along the recreational trails alongside the lakes, canals and rivers or opt to get your feet wet.
Cavan Adventure Centre, located at the gateway to the Upper Lough Erne system at Lough Oughter, offers canoe and kayak trips exploring the gentle waters of the region. Take the scenic route to the iconic ruins of Cloughoughter Castle and get up close and personal with the local wildlife. The lake is of importance for a range of wintering waterfowl including an internationally significant population of Whooper Swans as well as the largest concentration of Great Crested Grebes in the country. Suitable for people of all fitness levels, you can head out solo or go on a guided trip with Seán for the full local experience.
In the more northern reaches of Cavan lies the Cavan Burren Park. In the Cavan Burren, wander through 340 million years of ancient geology along paths and boardwalks. Choose one of the five walking trails that you can explore at your own pace or learn more and enjoy a tour with Rural Adventure Tours.
Alternatively, if you see yourself as a Captain of your own ship, so to speak, you won't find a more alluring place. The rivers and lakes of the Shannon offer the perfect opportunity for the novice or experienced cruise navigator. Cruise boats can be hired from Carrick Craft in Carrick-on-Shannon, Sliverline Cruisers in Banagher or from the Emerald Star in Portumna. This is the perfect way to explore the River Shannon and Ireland's Hidden Heartlands at your own pace.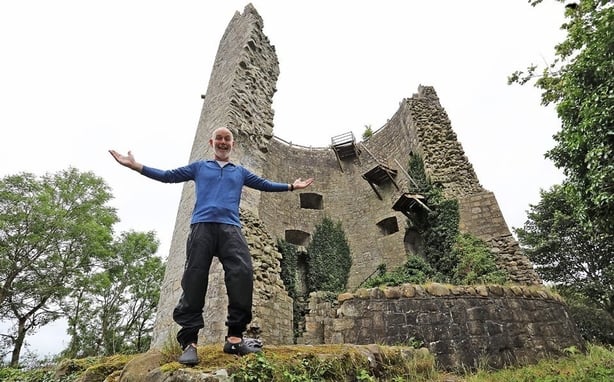 SUPing (stand-up paddleboarding) is also a lovely way to explore the waterways and is much easier than it looks! SUP Safari, run by Jonathan, is located at the Mid Ireland Adventure base at Banagher Marina. The two-hour adventure will take you to Cromwell's Castle, Banagher Bridge and the Martello Tower, among other sights.
For those a little more adventurous, Watermark Ski Club in Terryglass, Co Tipperary offers flyboarding, wakeboarding and waterskiing. Mark and his team of experienced instructors will guide you through the disciplines for an adrenaline-pumping experience.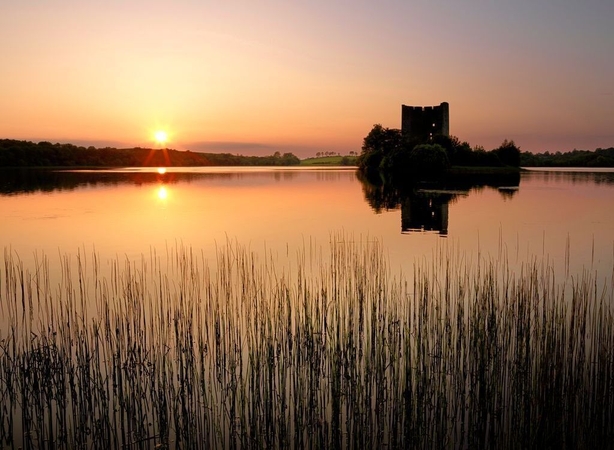 Get pedalling
Cycling is another great way to explore Ireland's Hidden Heartlands and cover lots of ground in a short period. You don't have to be a fitness junkie either. Electric Bike Trails is a family run business based in Leitrim Village.
This guided culture and heritage trail offers visitors a taste of the best that the area has to offer. Electric Bike Trails offers cycle tours of the North West of Ireland and day trips with 5 mapped trails -- Arigna Trail, Lough Key Forest Park Trail, Sheemore Trail, Sliabh an Iarainn Trail, Lough Allen Trail. They offer both battery-assisted peddle bikes or regular bikes.
There's also the two-way Old Rail Trail in Athlone which meanders along for 40km to the market town of Mullingar that is ideal for both cyclists and hikers. Following the Midlands Great Western Railway route, you will past flourishing small towns and beautiful expanses of green countryside. The cycle will you about 2 hours but take your time and stop off at Athlone Castle for a tour or pop into the world's oldest pub, Sean's Bar, for a pint.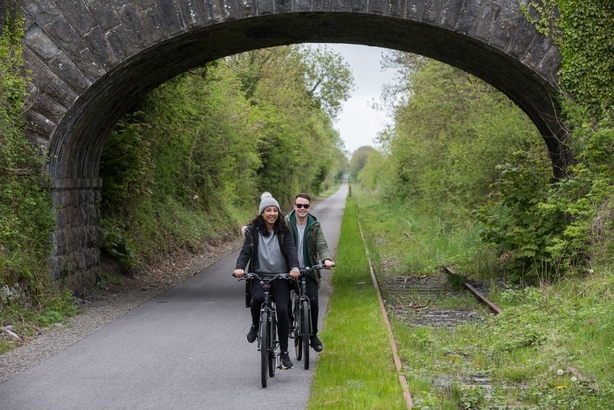 Holy Island
An absolute highlight of Ireland's Hidden Heartlands and a must-do, is the Holy Island Tour. Local historian Gerard Madden operates guided boat tours of the famed monastic site from Mountshannon Pier. The well-preserved site encompasses an impressive round tower, the ruins of six churches and a cell-like structure housing one of the most well-preserved collections of recumbent grave slabs with Irish inscriptions dating back to the 8th century.
It is a peaceful place now but has experienced a turbulent history attracting a host of different people over the centuries from religious pilgrims to Viking plunderers, making it a fascinating history lesson.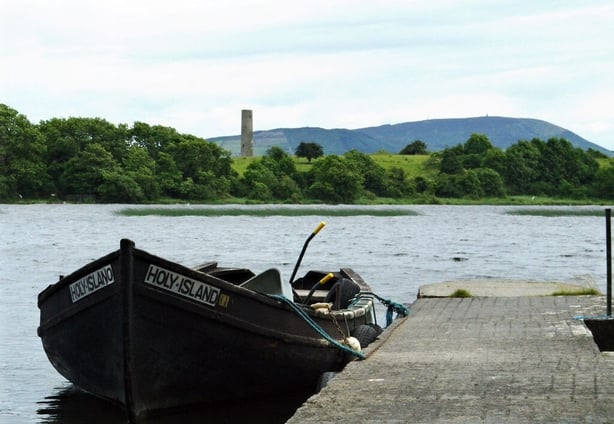 If you are looking for a break away from it all, either with the kids or a quiet retreat, Ireland's Hidden Heartlands offer you an experience you won't find anywhere else in the country -- a getaway packed with both adventure and calm.
For more inspiration and to plan your trip to Ireland's Hidden Heartlands go to discoverireland.com.