Cowboy landscapes, highways to heaven and stunning snow-capped peaks -- Utah has it all.
This rugged wild-west destination isn't always top of mind for Irish travellers, but it should be.
Here's 7 reasons why you should book your next break to Utah.
1. The Mighty 5® and beyond
Utah's Mighty 5® National Parks -- Arches, Bryce Canyon, Canyonlands, Capitol Reef and Zion -- are a must see. Hit the open roads to take in the natural wonder of these iconic national parks and experience landscapes like no other from sprawling canyons to towering peaks.
Beyond the The Mighty 5®, Utah boasts 44 state parks that are less busy but just as stunning. Scattered across the state, these hidden gems offer a diverse range of scenery from tranquil desert lakes to rolling sand dunes and dramatic vertical cliffs. America's first official Dark Sky Park is among the highlights as is Snow Canyon where popstar Katy Perry filmed her video for the Olympic anthem, Rise.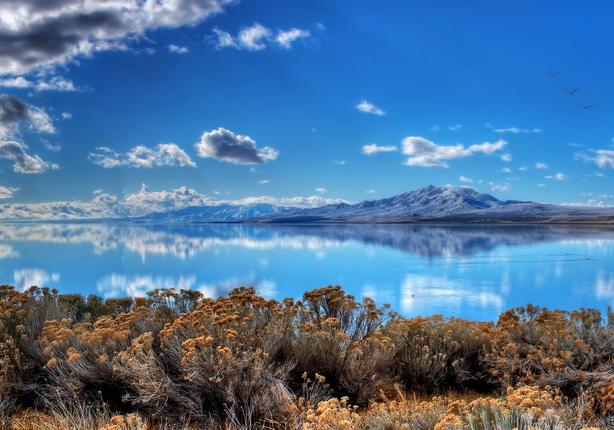 2. Movie heritage
This year, Utah is marking a number of big screen anniversaries like Butch Cassidy and The Sundance Kid, which is 50 years old. The classic film starring Paul Newman and Robert Redford, won four Oscars in 1970 and introduced the world to the lawless adventures of Robert Leroy Parker – born in Beaver, Utah – and the Wild Bunch.
As well as visiting movie locations in Zion National Park, St George, Grafton Ghost Town and Snow Canyon State Park, fans of the film can track down the real Wild Bunch hideouts and stay at Robert Redford's Sundance Mountain Resort.
The Sundance Film Festival takes place annually in Park City and is the largest independent film festival in the United States, drawing in crowds of more than 40,000 each year.
Then of course, there's Monument Valley which was the backdrop to scenes in Forrest Gump, which celebrates 25 years this year, and Easy Rider, which marks its 50th anniversary. The valley also features in The Lone Ranger, Back to the Future III and Doctor Who.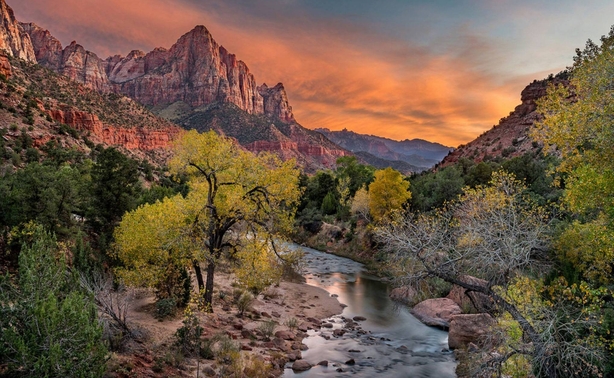 3.International Dark Sky Parks
Stagazers take note! Utah is home to the highest concentration of International Dark Sky Places with more areas awarded a dark sky designation than anywhere else in the world.
Take advantage of 'star parties' for optimal viewing and ranger-led interpretations to guide you through the starry night sky.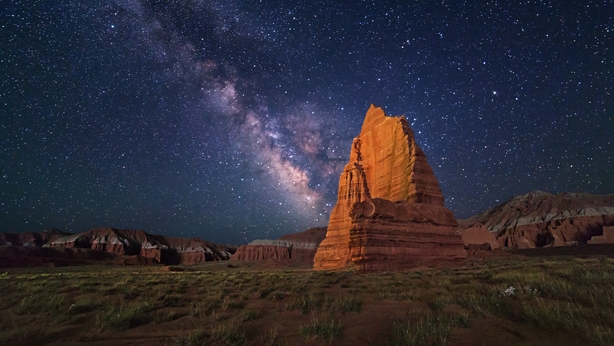 4.Native American Heritage
The name 'Utah' comes from the Ute tribe who settled around the Great Salt Lake basin. There are plenty of ways to explore this heritage, which also includes the Navajo, Shoshone and Piute. A new experience is the Voices of Bears Ears project: Living on the Navajo Nation, just outside of Monument Valley Navajo Tribal Park.
Navajo Carol Talus is a local Airbnb experience host who welcomes visitors to her home to teach them about her heritage. Other ways to learn more about Native American history include The Anasazi State Park Museum and Edge of the Cedars State Park. There's also Goulding's Lodge, which offers guided jeep tours of Monument Valley led by local Navajo guides, who will take you to spectacular canyons, buttes and mesas.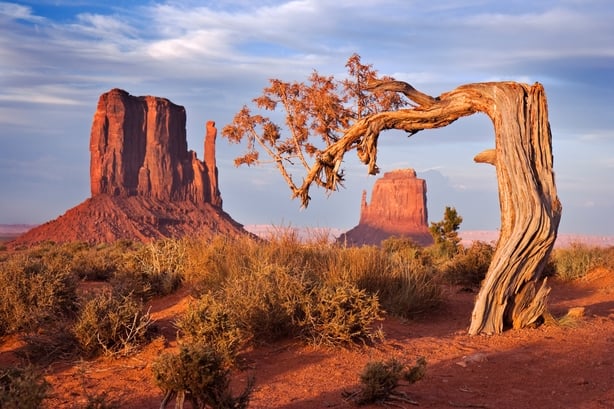 5. Salt Lake City
The state capital is a lively place enjoying its status as revitalised jewel of the Beehive State. There's a tech boom in the city and the influx of newcomers has brought the foodie and craft beer scenes of San Francisco, New York, Chicago, Miami and LA with them, while giving it all a mountain-style spin. The high-elevation capital is a lively, progressive place that boasts a diverse range of culinary options with a big emphasis on locally sourced, wholesome fare with an influx of new farm-to-fork eateries.
While you're in town, be sure to explore Temple Square, home to the church of the famed Jesus Christ of the Latter Day Saints for a dose of local history.
Salt Lake City is also the perfect base for an adventure holiday. Hiking and biking opportunities are aplenty, or for those looking for something a little different, horseback rides through the forest or journey up and away on a hot air balloon.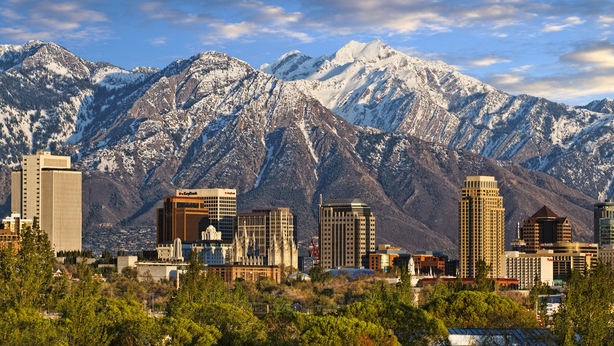 6. Quirky places to stay
Zion National Park is one of the five most-visited national parks in the USA. Nestled amidst its famous red rocks is the rustic Under Canvas Zion, perfect for escaping the crowds. The safari-style glamping resort offers spectacular accommodation in luxury canvas tents, 'farm-to-campfire-table' dining under the stars and activities nearby, including mountain biking, horse-riding, jeep tours and hot air ballooning.
Just off Scenic Byway 12 in south-central Utah lies the Shooting Star RV Resort with nine Airstream trailers, each decked out to resemble the dressing room of a Hollywood star. You can stay in Marilyn Monroe's Airstream or Paul Newman's trailer from Butch Cassidy, all situated handily to explore the Mighty Five.
One of the most spectacular ways to enjoy the raw beauty of Utah is by staying in one of the Conestoga Wagons at the Capitol Reef Resort which lies less than five miles from Capitol Reef National Park. Sleeping up to six, the luxury wagons are based on traditional 19th Century designs and each features a private fire pit right outside its door.
For those for whom stargazing is more than just a hobby, check into an observatory for a night. Compass Rose Lodge has just opened in Huntsville, Utah. Complete with the Huntsville Astronomic and Lunar Observatory (HALO), the new 15-room hotel is one of only two hotels in the USA built around a high-tech telescope.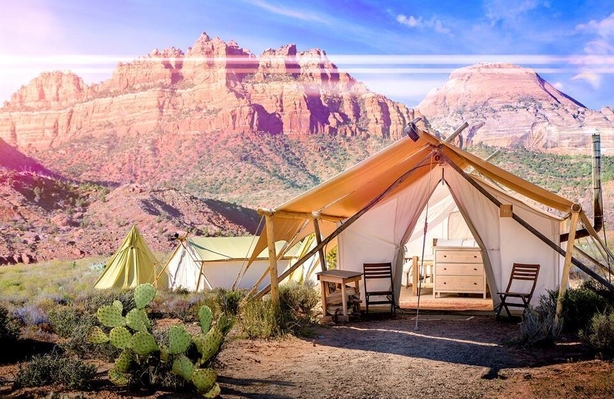 7. Greatest Snow on Earth®
Utah is renowned for producing The Greatest Snow on Earth®, a meteorological anomaly caused by the Great Salt Lake's impact on precipitation.
This so-called 'Lake Effect' creates consistently light, fluffy snow and superb skiing conditions. Atla, Deer Valley, Snowbird and Park City resorts all boast amazing slopes and stunning views.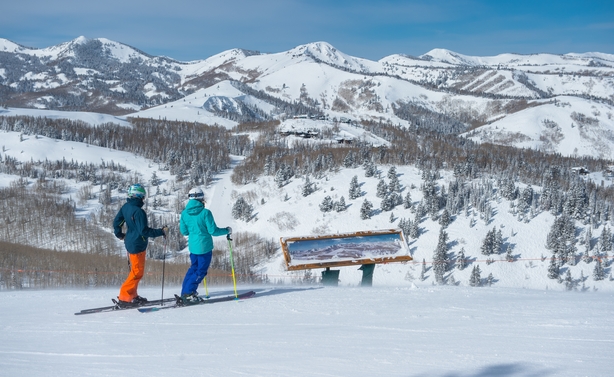 There are many flight options from Ireland into Salt Lake City International Airport. Southern Utah is also easily accessed via McCarran International Airport in Las Vegas. Passengers flying from Dublin or Shannon will also benefit from US immigration preclearance before departure.
For more information on holidays in Utah, see visitutah.com/uk and Visit Utah on Facebook.