Seeing as the sun has finally made an appearance on Irish shores, now is the perfect time to for a staycation. In the RTÉ Player's series, Go Outside and Play, Go-Pro guru Carl Mullan shows us the best spots in Ireland to road trip, hike, and take in the breathtaking sights.
Here on RTÉ LifeStyle, we'll give you the low down on each of Carl's playgrounds including directions, fun facts, necessary equipment, and, most importantly, the snack requirements.
Forget staying in this weekend, go outside and play!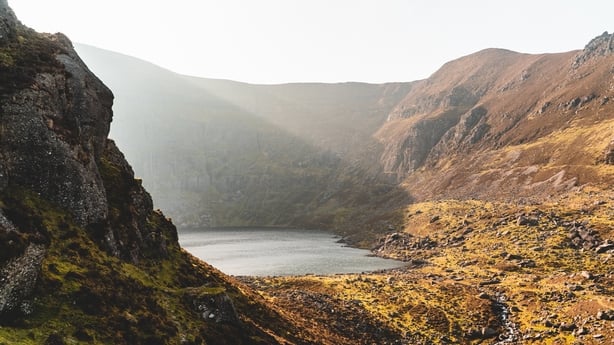 Location
Comeragh Mountains, Co. Waterford.
What to see
Coumshingaun Loop Walk is a moderately demanding hike that offers stunning views of a natural amphitheatre, a beautiful lake and surrounding mountains.
It is considered one of the finest examples of a corrie or coum in Europe (a corrie is a steep-sided hollow at the head of a valley or on a mountainside formed by glacier movement during the ice age).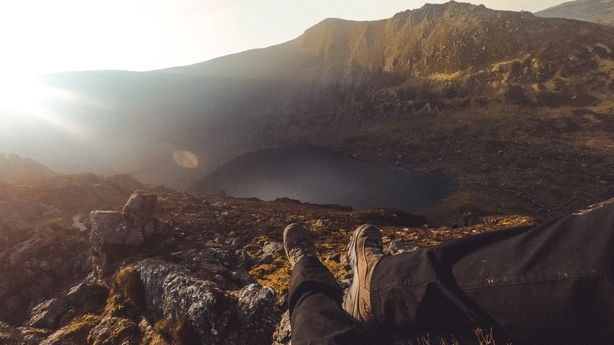 Interesting Facts
The large cave system found just above the northwest corner of the lake is well known as the hiding place that outlaw William Crotty found for his horses. Although he was caught and hanged in 1742, his name lives on locally amid intriguing rumours and tales that his stolen treasures are still waiting to be found.
Coumshingaun lake was also known as the home of Jim Fitzgerald, known as the 'Hermit of Lackendara'. Fitzgerald was a WWI vet who returned from war and decided to live out the rest of his days in a cave by the edge of a lake. The cold waters of the lake have also been used in the past to train endurance swimmers. 
How to get there: The starting point for the walk is Kilclooney Wood car park which is beside the R676, close to the midpoint between Carrick-on-Suir and Dungarvan. It is around a 35 min (40.2km) drive from Waterford City.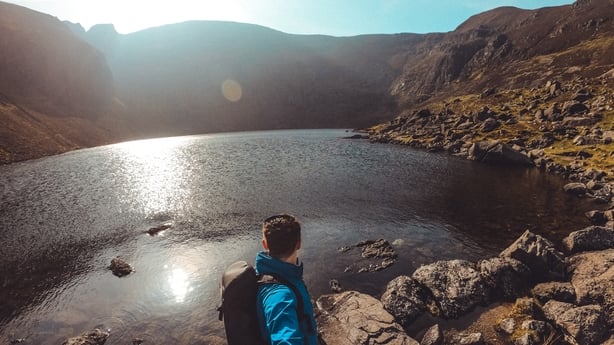 Need to know
The Coumshingaun Loop walk takes between 3.5 to 4 hours (7.5km) to complete. A comfortable pair of boots are a must, especially as parts of the hike is steep and can be slippery in wet conditions (it goes without saying that rain gear should be included also).
Bringing along a sandwich or snacks is definitely recommended. Reaching the lake also provides a great opportunity to take a break, have a bite to eat and take in the view.