Irish summers can come and go all too quickly, while winter in these parts can drag on. But there's no need to pack away the sunhat and swimsuit as soon as the weather at home starts cooling off. Why not extend the summer with a family break away to somewhere warm and sun-kissed, somewhere new?
While the usual hotspots in Italy and Greece will still be heaving with tourists well into autumn, hidden gems await to be discovered closer to home. The coastal cities of north Spain and northern France are unspoiled and authentic.These destinations are accessible from Ireland via ferry, meaning you can take the car and explore at your leisure.
Here's our pick of the top 5 coastal escapes to stretch summer out that little bit longer.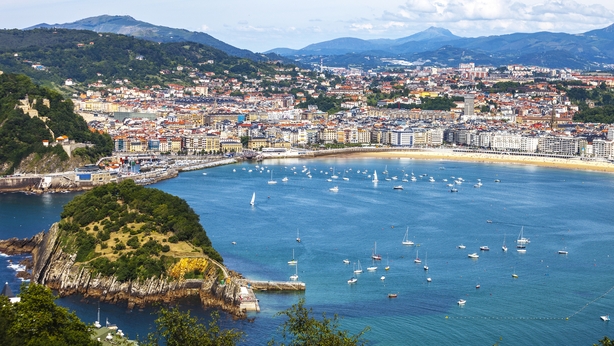 Santander
The capital of Cantabria has a bit of everything for everyone. For those who want to soak up the rays and enjoy the surf, Santander offers up beautiful beaches as far as the eye can see. Travelers looking for a city break will revel in the city's shopping districts like Alameda de Oviedo Boulevard. Meanwhile foodies will be spoilt for choice by the host of seafood restaurants on offer, serving up the freshest catch from the Cantabrian Sea.
For a family day out, the picturesque Palacio de Magdalena is the perfect place to dwindle away a few hours exploring the castle. The Jardines de Piquio gardens offer up 13,000 square-meters of lush greenery, wedged between the two beaches of El Sardinero.
For nature lovers Santander is the perfect base to explore the nearby Cabárceno Nature Park where animals roam about freely. There are also some stunning walking trails and mountain villages to explore. Brittany Ferries offer a range of car tours with itineraries from Santander that will take you through the countryside and more.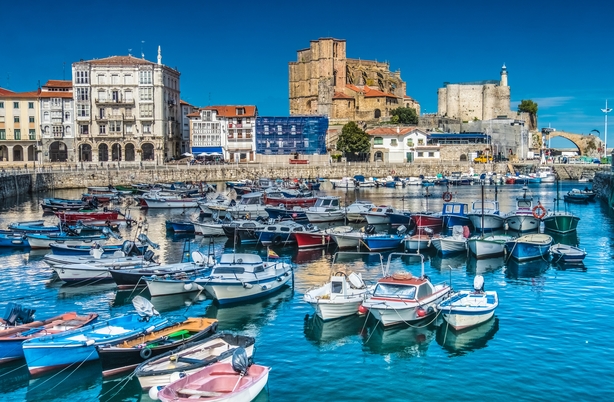 Bilbao
Located in Basque Country, Bilbao is a charming mix of the old and new. The eye-catching modern architecture of the Guggenheim Museum contrasts strikingly with the Gothic architecture of Casco Viejo (the 'Old Town').
The city is best explored on foot along the River Nervión. Designer shopping and boutique art galleries await in the centre tucked away in quaint walkways and alongside pretty footbridges.
The food scene here is well worth taking your time to explore. Basque cuisine is influenced by both sea and mountain cultures, featuring a mix of fresh seafood, cured meats, flavoursome cheeses and tasty tapas.
You'll find open-air markets and small stalls in the medieval part of the city where you can sample the delicious local cuisine. Pintxos are served in Bilbao's many tapas bars and taverns while traditional dishes such as marmatiko and pisto can be ordered at the many local restaurants. The region's famous txakoli wine is also a must-try.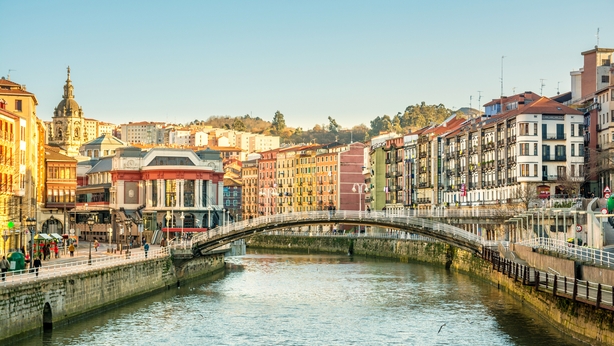 Roscoff
Small but charming, Roscoff is the perfect gateway to Brittany's many treasures. This fishing village hugs the picturesque bay with its cluster of little shops, 16th century houses, bars and restaurants. The old harbour is the perfect place to enjoy a drink while taking in the sea views.
Roscoff's claim to fame is the Ile de Batz, a tiny island located just off the coast. Ile de Batz is home to some stunning white sand beaches like the Grève Blanche, perfect for families looking for an uncrowded and relaxing escape.
For those who fancy venturing further to explore more of the stunning surrounding region, Brittany Ferries offer a 'Gourmet Brittany' car tour. The itinerary takes you through the French countryside, sampling the best of Breton cuisine as you explore the charming medieval towns of Quimper, Lannion and Vannes as well as the seaside resorts of Perros Guirec and Trégastel on the Pink Granite Coast.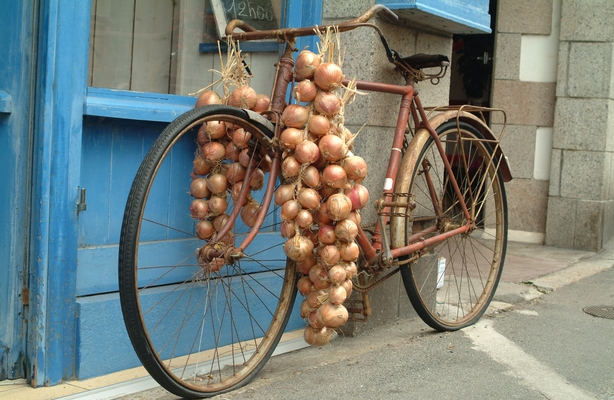 St Malo
A beautiful port city with an intriguing history, St Malo is a real hidden gem on the French coast. It is home to no less than 10 gorgeous, golden sand beaches -- Plage de Bon Secours and Plage du Sillon are among the most popular-- and boasts a stunning city centre marked by bygone glory. Tall granite walls encase the old town, which was once a stronghold for 'privateers' (pirates who were approved by the King). The Saint Malo Cathedral is the centrepiece of the old town with its stained glass windows capturing scenes from the city's history.
A trip to St Malo is not complete without tasting a Breton crêpe. They're actually pretty hard to avoid with corner creperie stalls in almost every part of the walled city. You don't have to save the tasty treat for dessert either, they eat crepes for breakfast, lunch and dinner here!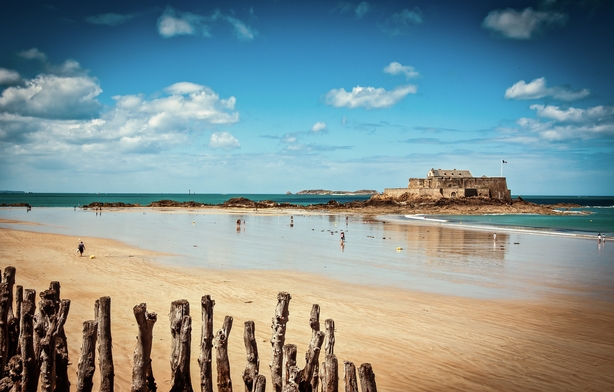 San Sebastian
Stylish and sophisticated, San Sebastian is famed for its natural beauty, stunning architecture, exciting cultural scene and innovative cuisine. A jewel in the Basque crown, San Sebastian is built on the Bay of La Concha, renowned as one of the most beautiful bays in the world. Three golden sand beaches add to the allure as does the sprawling promenade with its array of restaurants, shops and bars.
Speaking of restaurants, San Sebastian holds the title of most Michelin star restaurants per square metre in the world so be sure to sample the delights!
Culturally, San Sebastian is home to many festivals including the San Sebastián Film Festival in September which draws some of the world's most famous faces including the likes of Ryan Gosling, Meryl Streep and Brad Pitt.
San Sebastian is also the perfect base to explore the nearby cities and towns of northern Spain and southern France. Bilbao and Biarritz in France are both within a 1.5 hour drive along the coast. Why go on one city break when you can fit in several in a single trip?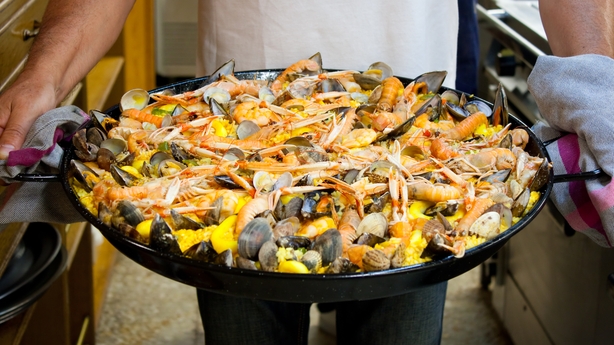 Brittany Ferries offer ferry services from Cork to Roscoff in France and Cork to Santander in Spain, both within 2.5 hours to St Malo, Bilbao and San Sebastian.
With increased sailings to France and a new service to Spain, there's now even greater choice and convenience when sailing with Brittany Ferries. Whether it's with our flagship, Pont-Aven, or our new no-frills économie ship, Connemara, you can now mix and match routes and sailings with our cruise ferries to make the most of your time away. To book your next break away visit Brittany Ferries.