At this time of the year, there are as many lists about where to visit this summer as there are 99s on Dun Laoghaire Pier - so much so that we're often too busy contemplating weekends away in Croatia or leisurely getaways to France to consider our own glistening Emerald Isle.
Airbnb is sure to disrupt that, as the tourism giant reveals that Kilkenny - our own Marble City - tops their list as the most trending destination for this summer, with the highest guest arrival growth of 144%.
The list is calculated by comparing year-on-year growth in guest arrivals for summer 2019 (spanning from June 1 to September 4th) with those for summer 2018 (June 2 to September 5th), with a minimum of 50 bookings.
Beating out the tiled shopping streets of Lisbon, the molton pizzas of Naples and palaces of Vienna, Kilkenny certainly punches above its weight with acres of ancient history, a vibrant nightlife and the incredibly popular Cat Laughs Festival, which takes place this June bank holiday weekend.
Also on the list is Belfast in Northern Ireland, no doubt serving as an ideal and beguiling base for the legions of nostalgic, possibly heartbroken Game of Thrones fans travelling to explore some of the scenic locations used for filming the hit show.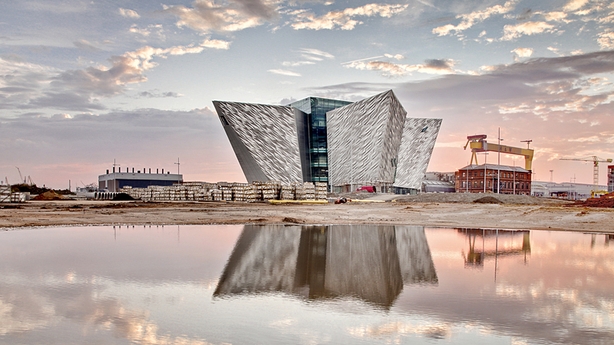 Split, Croatia's second-largest city, ranks in fifth place on the list, drawing those with a love for history and rich architecture with its plethora of meticulously maintained Roman buildings, including the astounding Diocletian's Palace built in AD 305.
While Croatia in general - and Dubrovnik especially, which features on the same list - is experiencing a tourism boost, having also featured in Game of Thrones, Split offers visitors a slightly more authentic glimpse into the country's storied history.
Culture, history and television shows are all well and good, but as Airbnb's list demonstrates you can't beat a good sun holiday. Nerja, in Spain's autonomous Andalusia region, is a vibrant resort town, celebrated for its crystal blue waters and the Nerja caves, which were discovered in 1959.
Read the full list of trending European destinations below!
Kilkenny (+144%)
Naples, Italy (+114%)
Vienna, Austria (+88%)
Belfast, Northern Ireland (+87%)
Split, Croatia (+81%)
Lisbon, Portugal (+65%)
Dubrovnik, Croatia (+64%)
Nerja, Spain (+62%)
Krakow, Poland (+52%)