Family-friendly accommodation that provides a relaxing breaking for all the family is a unique skill to master.
We, as a family of four, have had some medorice hotel experiences when it comes to accommodating our kids. But to be truthful we never really stayed at a proper family-friendly hotel before - until now.
The West was calling - more specifically Westport - for a short Easter break that all the family would enjoy.
There are lots of hotels in Westport to consider - Westport Plaza Hotel, The Castlecourt Hotel and The Wyatt Hotel.
But, as mentioned, we wanted to give a real chance to a family-friendly establishment - and we weren't disappointed. After talking to friends and doing (lots) of internet research the Hotel Westport and Westport House stood out as a big winner for us.
The hotel looked for fun for the kids - ours are 5 years and 1 year - and with them suitably occupied we could also enjoy ourselves.
The Hotel
The major draw for us to Hotel Westport was just how many family-friendly elements it has to offer.
It has a very popular kids breakfast train, the hotels' renowned Panda Club with its kids' dinner each day, 20m swimming pool and children's splash pool, crazy golf, table tennis, and 400 acres of Estate to roam.
We stayed two nights and the first night and morning were spent in the Panda Club, enjoying the kids' breakfast train and swimming - with the five-year-old - just loving life.
Our first full day at Hotel Westport was a perfect mix of family-friendly adventure and some downtime for the adults. Right on the doorstep of the hotel is the historic lands of Westport House which also includes the Pirate Adventure Park.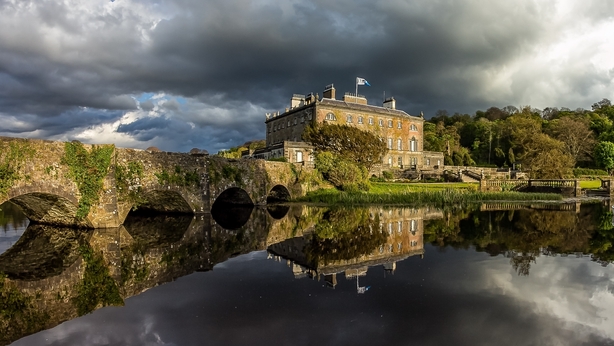 Our favourites were the Pirate Queen Swinging Ship and the Pirates Plunge log flume ride. We also climbed aboard the Westport House Express, a miniature train ride around the lake along with indoor soft play, inflatable castles, and obstacle courses. There are hours of fun guaranteed for all ages of kids and the best bit - its a 10-minute walk from the hotel.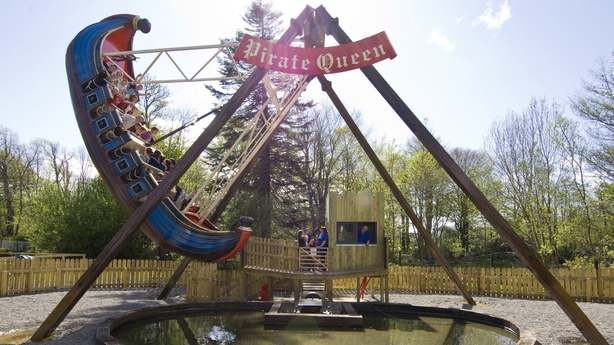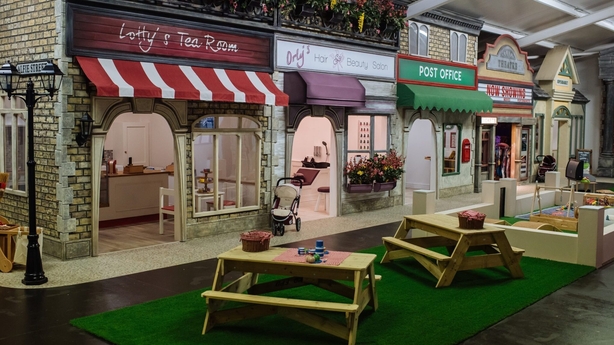 Later the adults had a lovely lunch in the hotel bar, while the one-year-old slept and the five-year-old went to the Panda Club - for the evening! There she had dinner, played games and watched a movie until 10.30pm.
The kids club at Hotel Westport really is worth the visit. It is most suitable for children aged 4 -12 years. The activities both indoor and outdoor (weather permitting) are run at set times each day. Details of next day events and times are posted at reception each evening so it gives families time to plan.
Activities include Arts and Crafts, Painting, Story Telling, Musical Games, Fancy Dress, Swimming, Treasure Hunts, Fashion Show, Celebrity Look-Alike Competition, Nail Art, Marshmallow Tower Building, Theme Parties, Various Pool Games (senior club only) Disco – Dance Competitions, Rice Crispie Bun Making and a Puppet Show. As part of the Panda Club's organised daily activity programme, children's dinner is served between 5.15 - 6.30pm each evening.
Prices
Four nights family-friendly accommodation, breakfast each morning, kids dinner and activities daily as part of Panda Club plus €60 dining credit (valid for Maple Bar, The Islands Restaurant or Gracy's Pizzeria & Bistro) from only €750 per family four (2 adults 2 children under 12 yrs) 13th-25th July and €890 from July 26th-August 24th.
One or two night break away, they're offering overnight rates on select dates from €109 for a family of four including breakfast.
For 2019, stay overnight in Hotel Westport and you'll get 25% off a day ticket to Westport House or The Pirate Adventure Park with eight new and additional family attractions on site for 2019 and you get FREE entry the following day.
For bookings www.hotelwestport.ie T: 098 25122 E:reservations@hotelwestport.ie.
A one-day Pirate Adventure Park Pass for a family of 2 adults and up to 4 children is €90. Please note some activities will incur additional fees. Advance booking is recommended at www.westporthouse.ie. All online ticket bookings will receive a 5% discount.