When the Spice Girls told us to "spice up" our lives, we thought they meant for us to invest in more leopard print, impractical platforms, blow out our hair and generally tackle the patriarchy.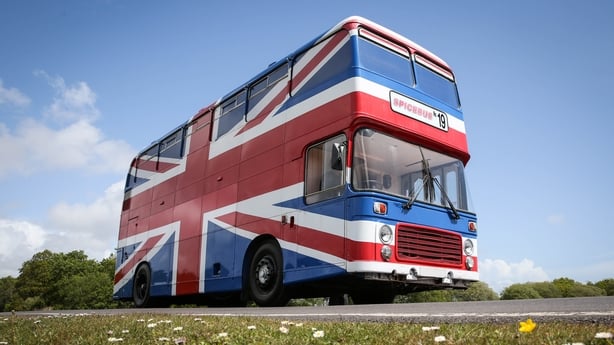 Never did we think we could do it in the very tour bus they tore around London in - and now a lucky few can.
The original Spice Bus used in the girl group's iconic 1997 film Spice World (remember the green VHS tape??") will be available for a short time as an Airbnb booking, having been revamped by one super fan. In true Spice Girls form, they're giving you everything... all that joy can bring, this they swear.
In the spirit of girl power, Suzanne Godley has listed the impeccably renovated tour bus on the accommodation site so that three lucky Spice Girls fans can swing it, shake it, move it, and make it ahead of their eagerly anticipated June concert in Wembley.
The Spice Bus will be set up in Wembley Park and guests will be able to stay overnight on 14th and 15th of June, for just €99 per night.
While the interiors of the bus don't look exactly the same, great effort has clearly been put in to evoke the spirit of the Spice Girls in a 2019 kind of way.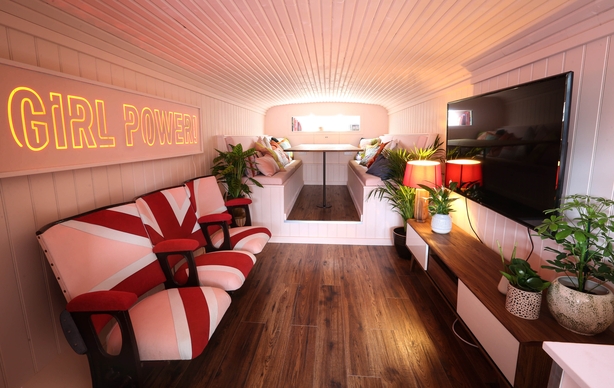 The living area boasts pink Union Jack cinema chairs below a 'Girl Power' neon light installation, while vintage 90s magazines and CDs are dotted around to help recreate the 90s era.
Pile up on mounds of colourful throw pillows like the original Fab Five, as you weigh up whether or not to wear the platform shoes or your Posh Spice stilettos.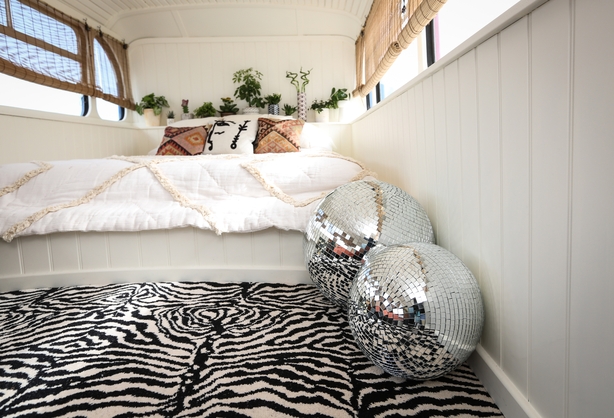 Upstairs, layer up the PVC, the leopard print and the pink fur in your own dressing area and after a long night of spicing up your life, bunk down in the bedroom, complete with a striking animal-print carpet.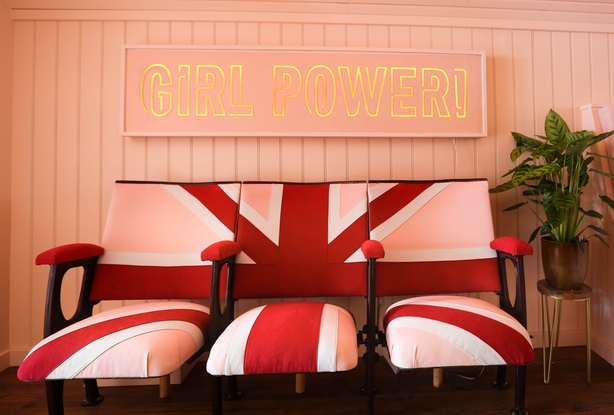 Speaking about the move, Host Suzanne said: "The Spice Girls were my childhood obsession. My parents were subjected to my tone-deaf performances as Baby Spice, and I must have watched the Spice World movie hundreds of times. And while I have grown up over the years, I don't think I've ever grown out of my love for them."
"When my boss mentioned that he was considering buying the Spice Bus I was desperate to be a part of its renovation. We've worked hard over the past few months to turn the bus into a home, in keeping with its legacy, and I'm so excited to open it up to the public with the support of Airbnb. Being part of this project has been like a dream come true and I can't wait to meet other Spice Girls fans through this experience."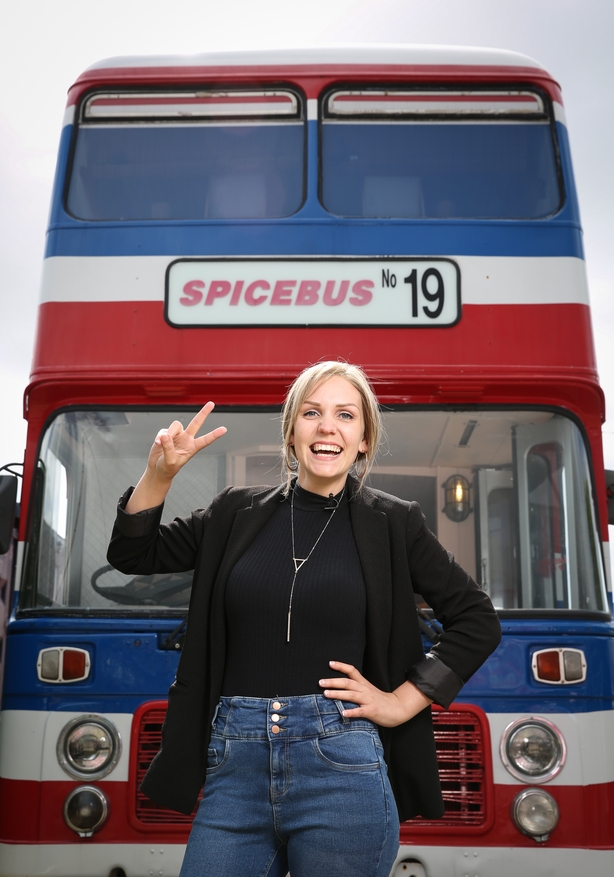 Suzanne will list dates from 8am BST on Wednesday 22nd May, to give as many fans as possible the chance to book. Find the Airbnb listing here.
Suzanne will tell you what she wants, what she really, really wants in the official Bus Rules:
No pets
Maximum three guests
No smoking
90s dress code
Double denim permitted
Girl Power essential
Selfies in the driver's seat encouraged
Compulsory rendition of 'Goodbye' on check out
Say you'll be there.