Just two years after the Irish Travelling community were recognised as a distinct ethnic minority by the State, a groundbreaking new documentary series sees travellers live with other nomadic and indigenous tribes from across the world.
On 1st March 2017, Irish Travellers saw the fruits of a long-fought battle to be recognised as the community they were, but how much has changed for the people who typically live on the fringes of Irish life, and how do they make sense of this status themselves?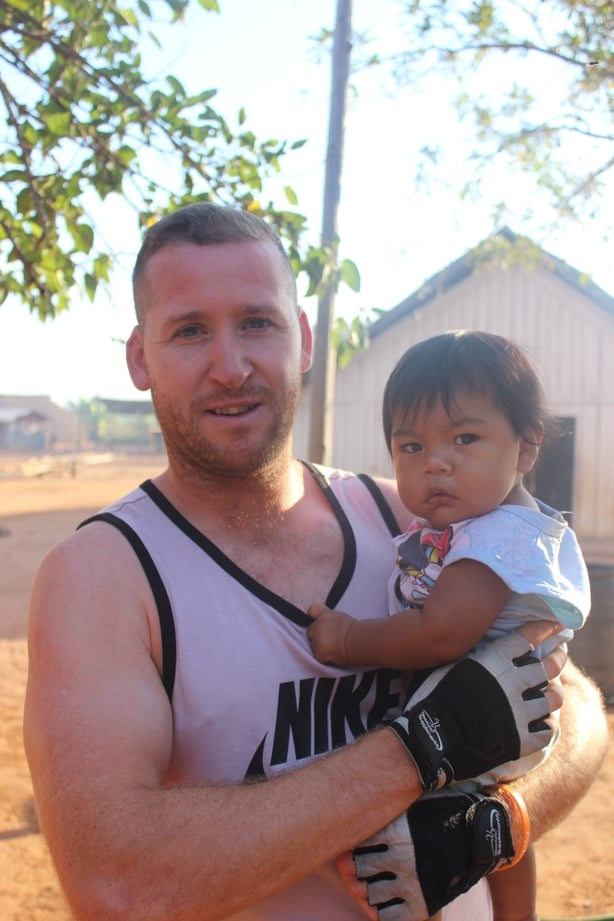 To explore their own unique ethnic identity, two travellers - Paddy Collins and Selina O'Leary - accept the challenge to spend 10 days living and interacting with some of the most isolated and unique ethnic communities on our planet.
The visually stunning and fascinating documentary blends adventure and travel with human interest and immersive experience, as each episode mixes entertaining insights, searing reporting and an unparalleled and emotional look into the lives of other people. 
Both Paddy and Selina have no expertise or experience of politics, international relations or even travel, and their observations and experiences are all the more compelling for it.  As ordinary members of the traveller community, their experience is real, raw and unmediated.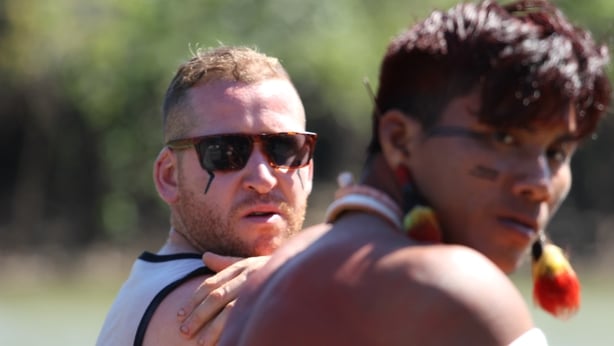 As well as offering glimpses into diverse and little-known communities around the world, each episode will probe the social and cultural environments of these groups and the causes of the issues that nomadic or indigenous people are facing, as explained by locals.
The incredible adventure series is a life affirming celebration of the diversity of some of the world's most distinct ethnic minorities. 
Tonight's episode
We follow along as Paddy Collins from Avila Park, a halting site in Finglas, leaves the comforts of home, to experience life with the Wauja people of the Xingu River, deep in the heart of Brazils Amazon basin.
With a population of almost 210 million, Brazil heaves with people, most of them crammed into densely populated cities. But away from the bustling hubs. it is also home to minorities of indigenous people who live deep in the rainforest and have little contact with the outside world.
The Brazilian government has shown respect for this by creating the Xingu National Park, the largest area in the world set aside for the exclusive use of native people. Roughly the size of Belgium, it's home to 15 different indigenous tribes, including the Wauja.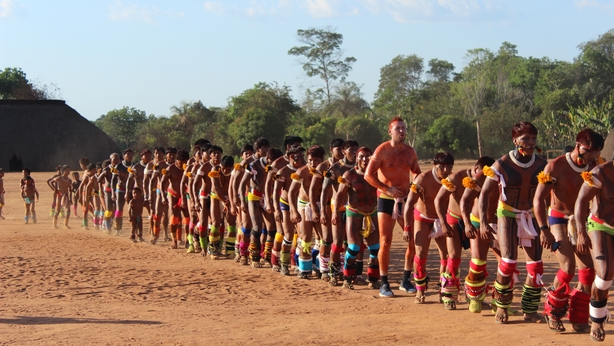 For centuries the Wauja have lived and hunted on the banks of the Xingu, and they are renowned for their colourful dress and rituals as well as a unique combat sport called Uka Uka.
Over ten days, Paddy must fully immerse himself in the unique customs and culture of his hosts, which will see him get to grips with the basics of Uka Uka wrestling as Paddy has been asked to represent the tribe in the annual competition.
Traveller's Guide airs tonight Wednesday 6th March at 9.35pm on RTÉ One.