If you've been gazing longingly out of the office window all day, daydreaming of drippy 99s and sandy beach towels, we're about to make it a little harder to stay in work.
Tripadvisor has released its list of the top 10 best beaches in Ireland, with Kerry emerging as the county with the most when it comes to coasts.
West Cork enclave Inchydoney took the top spot, with the beach famed for its crystal clear waters and expanse of powdery sand, but no less than six beaches from the Kingdom were awarded spots in the top 10 list.
Banna Strand and Inch Beach, both in Co Kerry, were listed in second and third place, respectively, while only one Dublin spot - Portmarnock Beach - was named. Portmarnock is also the only beach on the East coast to be included, so don't all descend on it at once.
Inchydoney has previously held the top spot, but last year had slipped back to second place.
When many of us think of the rugged natural beauty of Irish beaches, we often think of Strandhill, Co Sligo (No. 4) or Lahinch, Co Clare (No. 7), both renowned for untouched beauty and a thriving community that centres on the beach.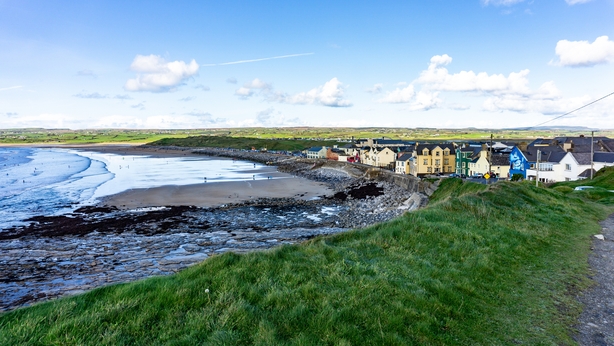 Strandhill immediately conjures images of lemon bars from Shells Cafe and long walks, while Lahinch is a world-class surfing destination, beloved by people of all ages and backgrounds. Incredibly, this is the first time Lahinch has been included on the list.
"These awards recognise the best beaches in Ireland and worldwide, according to the travellers that have visited and given them the highest levels of praise," commented Hayley Coleman, TripAdvisor spokesperson.
TripAdvisor's Top 10 Irish beaches 2019
Inchdoney Beach, Co Cork
Banna Strand, Co Kerry
Inch Beach, Co Kerry
Strandhill Beach, Co Sligo
Derrynane Beach, Co Kerry
Coumeenoole Beach, Co Kerry
Lahinch Beach, Co Clare
Rossbeigh Beach, Co Kerry
Ladies Beach, Ballybunion, Co Kerry
Portmarnock Beach, Dublin
While there is plenty to occupy the attention and Instagram feeds of any traveler to Ireland, Tripadvisor has also released their list of the top 10 beaches around the world, with Baia do Sancho in Brazil taking the top spot.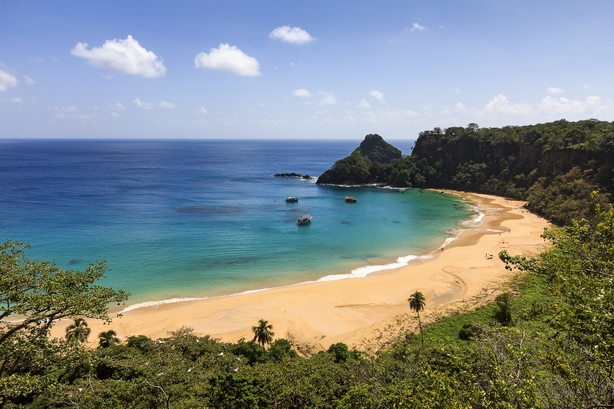 Vastly different from our wild and untouched beaches, Baia do Sancho is a postcard-perfect, azure stretch of beach, hemmed in by tropical foliage and frothing waves.
Cuba, Florida, and Sicily were also name-checked, so if you're looking for holiday inspiration, you may have found it.
TripAdvisor's Top 10 beaches 2019, worldwide
Baia do Sancho, Brazil
Varadero Beach, Cuba
Eagle Beach, Aruba
La Concha Beach, San Sebastian, Spain
Grace Bay, Turks and Caicos
Clearwater Beach, Florida, US
Spiaggia dei Conigli, Lampedusa, Sicily
Seven Mile Beach, Cayman Islands
Playa Norte, Isla Mujeres, Mexico
Seven Mile Beach, Negril, Jamaica
According to the Tripadvisor site, Travellers' Choice Beaches winners are chosen based on the quality and quantity of reviews and ratings on Tripadvisor over a 12-month period.