More skyscrapers than New York; a fast-growing population almost akin to that of Paris, Rome and Berlin combined; and a melting pot of cultures, customs and languages – Hong Kong is a unique city everyone should explore at least once.
Known as the 'Pearl of the Orient', this historic seaport - once a mere cluster of fishing villages - has in a relatively short time transformed into one of the four 'Asian Tigers' with a booming economy and more skyscrapers than anywhere else.
With a direct route from Dublin to Hong Kong having begun in mid-2018 on Cathay Pacific (four times weekly) there's never been a better excuse or occasion to visit Hong Kong.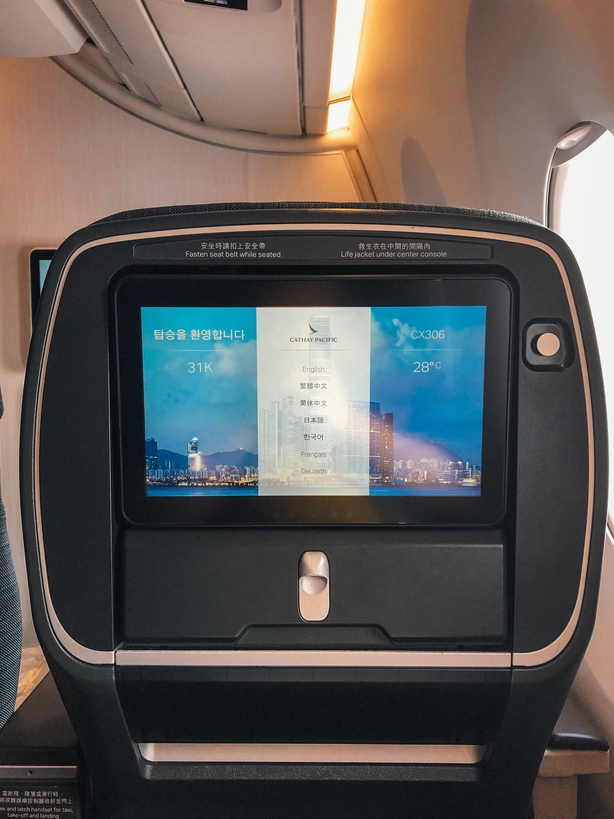 Taking off late morning, you'll arrive to Hong Kong International around 6am the following morning, ready for a day of exploring. Whilst the return leg is also through the night, boarding around midnight and arriving back to Dublin at 7am or so.
Presently, Hong Kong-headquartered Cathay Pacific is also the only airline offering Premium Economy on flights from Ireland to Asia, with extra leg-room and a quieter, smaller cabin of only 28 seats on the A350.
Central Hong Kong is primarily spread across two major areas, Kowloon and Hong Kong Island, with everything looking inwards to Victoria Harbour in the middle, the most skyscraper-dense area in the world. For a scenic trip on the water, take the popular Star Ferry, used regularly by local commuters and visiting tourists alike.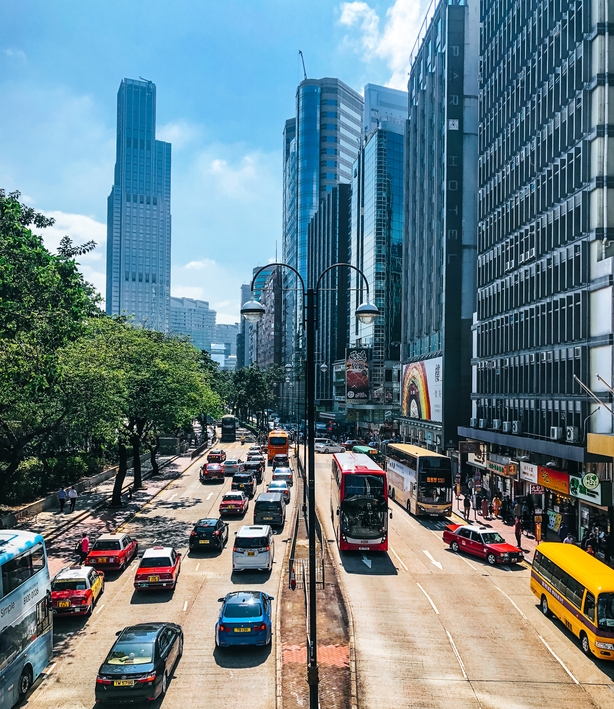 If you're around Victoria Harbour by night, make your way to the Avenue of Stars for the nightly Symphony of Lights show (8pm daily) in which many of the skyscrapers are lit up in time to music – it holds the Guinness Book of World Records accolade for being the world's largest permanent light and sound show.
With over 350 skyscrapers, Hong Kong is a city of high heights and low lows, nowhere better to take it all in than by ascending the Victoria Peak tram, taking you steeply up approximately 400m above sea level to the terminus and viewing platform.
A tip from us – don't pay entry into the Peak Tower viewing platform, instead take the hour-long walk around the leafy Lugard Road route nearby, which offers several different vistas and vantage points around the peak. Whatever you do, beat the crowds and go early!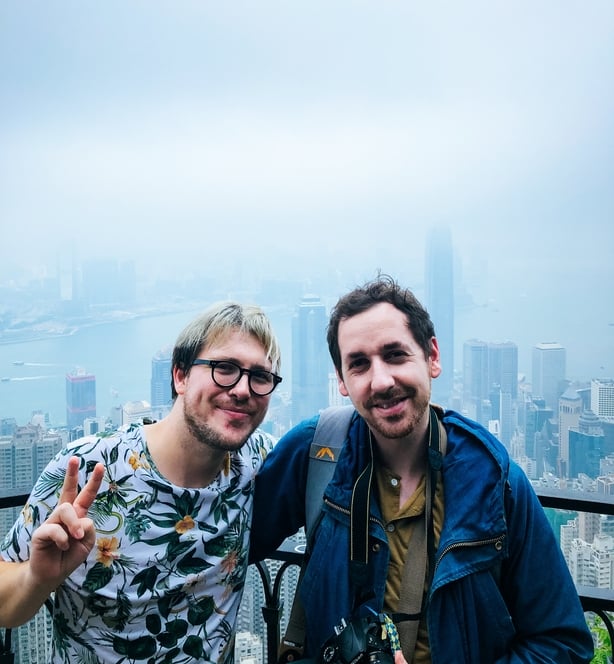 Spend a couple of hours getting to know Hong Kong by visiting the Hong Kong Museum of History, a fantastic, high-quality, interactive museum spread across several floors which detail the history of this destination, from its geologic beginnings to recent reunification and the future of HK.
Naturally, it documents historic tribes, the Opium wars and the 99-year British lease, which only ended in 1997. Full of colour, large-scale exhibits and so much to see, do and learn, it's the perfect way to get an overview of all things Hong Kong.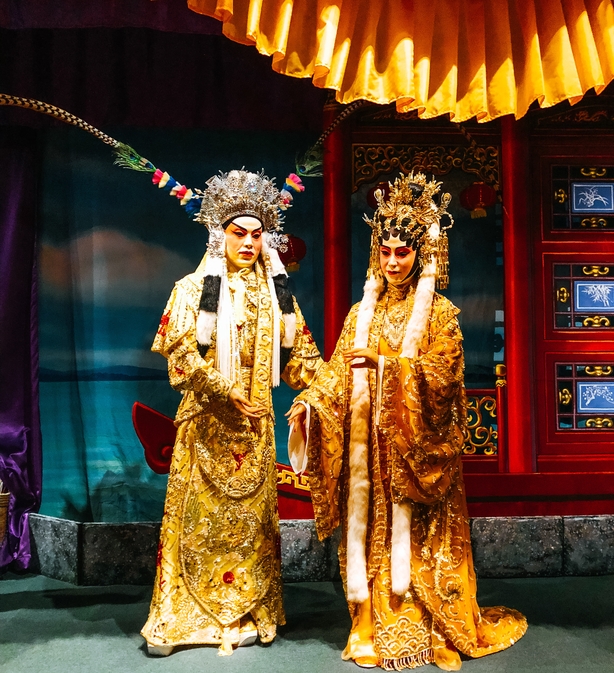 Set on Chatham Road, it's right across from the Hong Kong Science Museum, too. For shopping, the bustling areas of Causeway Bay, Tsim Sha Tsui and Mong Kok are filled with everything from local boutiques and street markets to luxury international designers.
For breakfast with a local flair, try jostling for space perched on tiny chairs at plastic tables at Australian Dairy Company, just off Jordan Road. One of the best places for breakfast in the city, it's traditional and local with quite curt service. Prices are low, food is fast and it's overwhelming and delicious in equal measure.
A real Hong Kong experience, Dim Sum is not just a way to eat, it's a way of life in Hong Kong and there are thousands of Dim Sum restaurants to try – Maxim's Palace at City Hall is quite popular and authentic.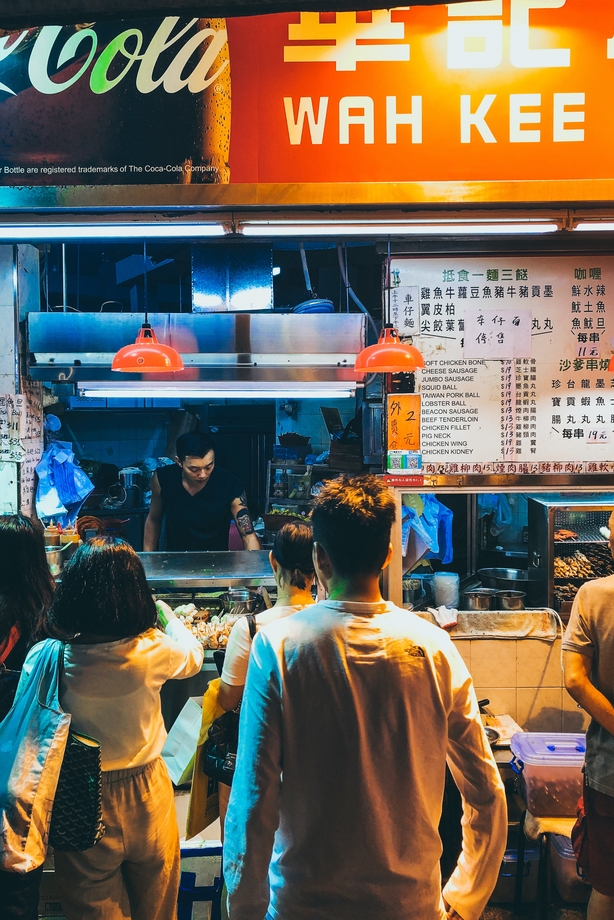 To try Taiwanese xiaolongbao (soup dumplings which, when burst with a chopstick, allow piping hot broth to pour out for optimum slurp-ability) head to Din Tai Fung – there are a number of locations across Hong Kong, including Causeway Bay and Tsim Sha Tsui.
The popular dumpling restaurant is affordable with fast service and has so many delicious dishes that it's a must-visit. Char Siu (Cantonese-style Barbecue Pork) is another local delicacy very worth seeking out, as is gai daan jai, the iconic and delicious 'eggette' bubble waffles.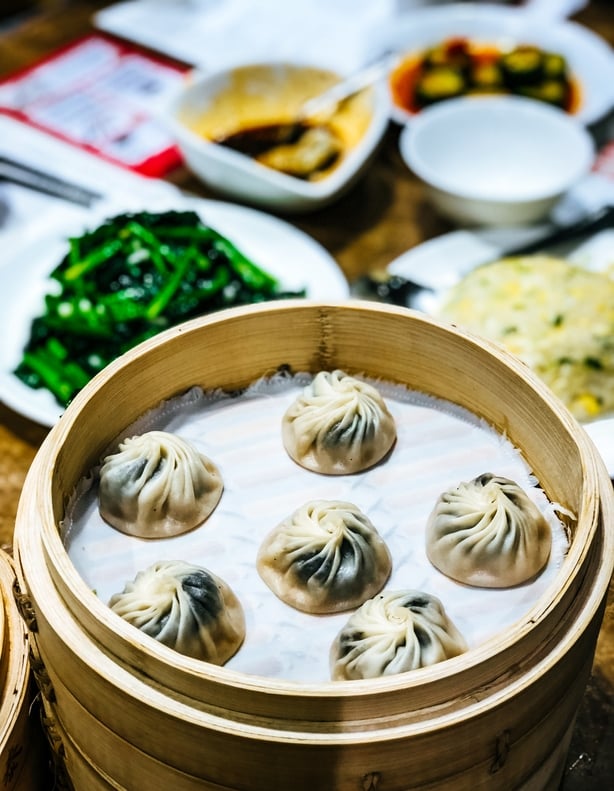 For a bit of a celebratory cocktail, there are a plethora of fancy hotels along the harbour, particularly The Peninsula which overlooks Victoria harbour.
When in Hong Kong, there's really no better spot to enjoy a drink with an unbelievable view than OZONE. Officially the highest bar in the world, it's located on the top (118th) floor of the Ritz-Carlton hotel, which occupies the higher floors of the International Commerce Centre skyscraper in West Kowloon – the tallest building in Hong Kong. Word of warning: there's often a queue and it's on the more formal side than casual, but so worth a trip.
Dive in, discovering as much of this pearl of a city as possible on a two-day trip.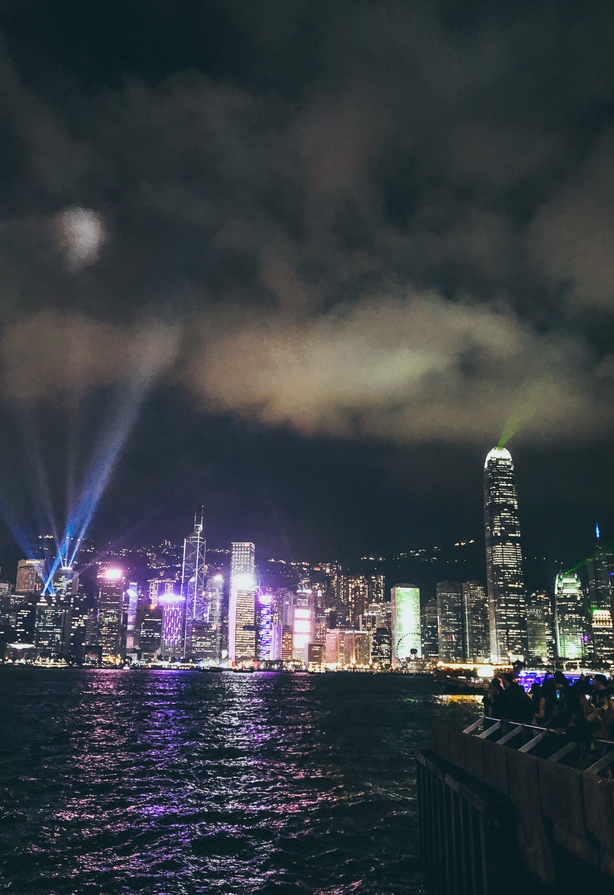 Country: Hong Kong (Special Administrative Region)
Flight time: approx 12 hrs, direct with Cathay Pacific
Language: Chinese (Cantonese), English
Currency: HKD Hong Kong Dollar
Time Zone: HKT (GMT+8)
Website: discoverhongkong.com
[Flights supported by Cathay Pacific, cathaypacific.ie]
Russell Alford and Patrick Hanlon are freelance writers and blog about food and travel at www.gastrogays.com and are presenters of the podcast Chew The Fat.