Dublin is a vibrant melting pot of culture and entertainment all year around, but the capital really turns it on for New Year's.
This year there are plenty of unique events taking place on New Year's Eve and across the holiday period to cater to all tastes, whether you're looking for a festive family experience with the kids, or out for a big night out in town with your pals. Why not make a weekend trip out of it and explore all the festive events on offer?
Here are some of the best ways to ring in 2019 in style!
1. Liffey Lights Midnight Moment Matinee
Location: Custom House Quay and George's Quay (6-7pm)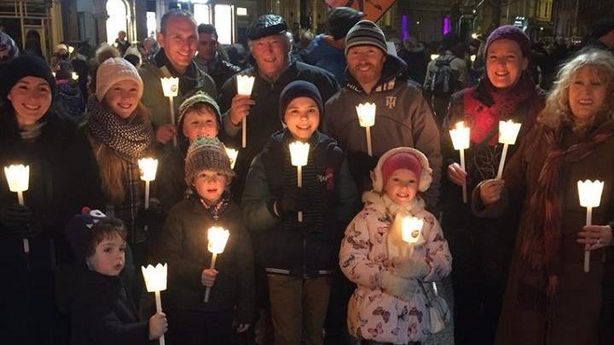 New Year is a time to be spent with those closest to us. However, when your nearest and dearest were born this side of the millennium, the festivities of the midnight hour may be a little out of reach.
Fear not. This year the celebrations can be enjoyed by all, young and old. As part of the New Year's Festival in Dublin, there will be an earlier countdown where your little ones can enjoy laser lights and aqua beams dance through the sky in perfect rhythm with the music as you count down to the (early) New Year together.
This is a free event but tickets are limited, so book yours now here.
2. The Countdown Concert
Location: Custom House Quay (8pm)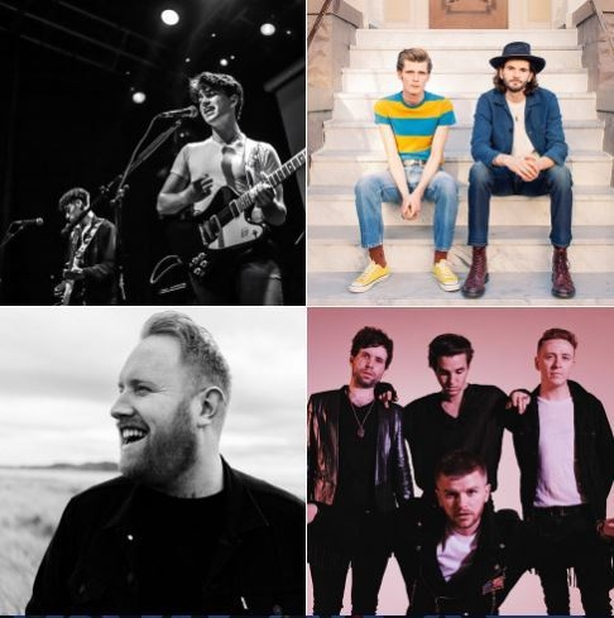 Nothing ignites the festive spirit and brings a crowd together like live music. No party would be complete without some audible delights and this year, the NYF Dublin has a live line-up that will make the turning of 2019 a night to remember.

Headlining the Countdown Concert will be platinum-selling singer-songwriter Gavin James. The 'Glow' singer will be joined on the night by special guests Hudson Taylor, Wild Youth and Inhaler.
Tickets (which include entry to the Liffey Lights Midnight Moment event) are priced €29.90 and can be purchased here.
3. Ericsson Skyline Tour
Location: Croke Park
There's no need to restrict your New Years celebrations to the 31st of December, with many events running through the holiday period to keep you entertained.
One unmissable experience is the Ericsson Skyline Tour at Croke Park. These guided tours atop Croke Park stadium give you a breathtaking, 360-degree view of Dublin city in the beautiful hues of twilight as the sun sets over the capital.The tours are running throughout December and January.
This event has become increasingly popular over recent years and to add to the experience the storytelling is further enhanced by the new augmented reality app (AR) that was recently launched to accompany the Skyline tour.
We suspect demand for the Ericsson Skyline Tour will be high, so you'll have to act fast to book your place, you can make reservation here.
4. Wild Lights at Dublin Zoo
Location: Dublin Zoo, Phoenix Park
Dublin Zoo will have you diving into an ocean of illuminated colour with their Wild Lights experience this holiday season.
A fantastical ensemble of giant illuminated lanterns, inspired by the creatures of the deep blue sea await beyond the zoo gates. From giant squid to colossal blue whales and dainty seahorses, the intricately tailor-made lanterns will leave you in awe.
The Wild Lights experience runs every Thursday to Sunday until the end of January from 5pm to 9pm.To book, see here.
5. Explore Dublin town on foot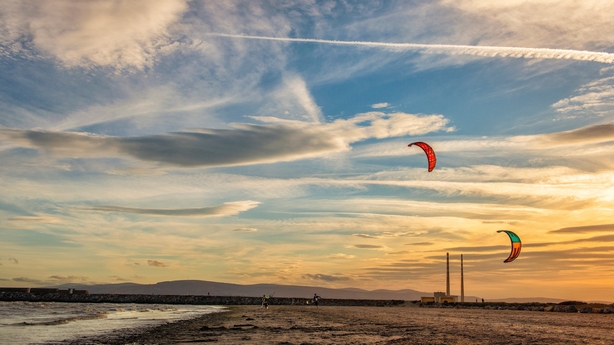 Dublin is the perfect-sized city to explore by foot. Take in the sights and sounds on a leisurely stroll through the winding streets and picturesque parks of the capital. New Years is the perfect time for it! The hustle and bustle of Christmas shopping is over and the crisp fresh air and accompanying glow of a winter sun allows Dublin to shine.
Explore Stephens Green, walk around the grounds of Trinity College or take a turn into Dublin Castle. Stop in at one of the many inner-city cafes for a cuppa or cosy up in a fire-lit pub for a pint.
6. EPIC Museum
To start the new year with a little glimpse into Ireland's colourful past, check out the EPIC Museum located centrally in Dublin's docklands.
EPIC, The Irish Emigration Museum, is an interactive experience that invites visitors to discover the dramatic and inspiring stories of the Irish who traveled the world, from early times to the modern day.
The world's only fully digital museum, EPIC features 1500 years of Irish history and showcases how Irish people shaped the world and left a lasting impression in the fields of music, literature, sport, politics, science and more!
It is an experience for young and old. Book tickets here.
7. Liffey Lights Midnight Moment
Location: George's Quay (From 11:30pm on NYE)
Last, but certainly not least, the main event: The countdown to midnight. The Liffey Lights Midnight moment will be an extravaganza of lights, colour and sound.
This not-to-be missed spectacular will be performed against the backdrop of Custom House and features a unique choreography of lasers and aqua beams to light up the night sky. DJs and percussionists will perform on the water providing a thrilling soundtrack to get the party started as the new year draws closer.
It will all build to an electrifying crescendo as everyone joins together to ring in 2019 with a bang!
This is a free event, but you will need to book tickets to secure a place, so move quick.
There is always something happening in Dublin across the year, keep up to date and informed by checking out visitdublin.com.