Sweden's southernmost city, Malmö, is a melting pot of food, culture, art and more. Possibly overlooked by visitors from the Emerald Isle, Sweden's second city may be solely known as the place where Linda Martin snatched Eurovision victory for Ireland in 1992. Since then, it's blossomed into an eclectic, easily-explored city at the southwestern corner of the Scandinavian country.
Oh, and those two dots over the o are an 'uh' sound and (ö is its own letter in Swedish), so here's how to spend a snappy two-day trip in Malm-uh!
A commonality between Ireland and Skåne (or Scania county), the region which Malmö is the capital of, is its impressive array of food and drink produce, restaurants, cafes and bars. Skåne is considered the larder of Sweden, owing to the huge number of food and drink producers, and farmers within the area are blessed with arable land that's more akin to continental Europe than the colder regions further north.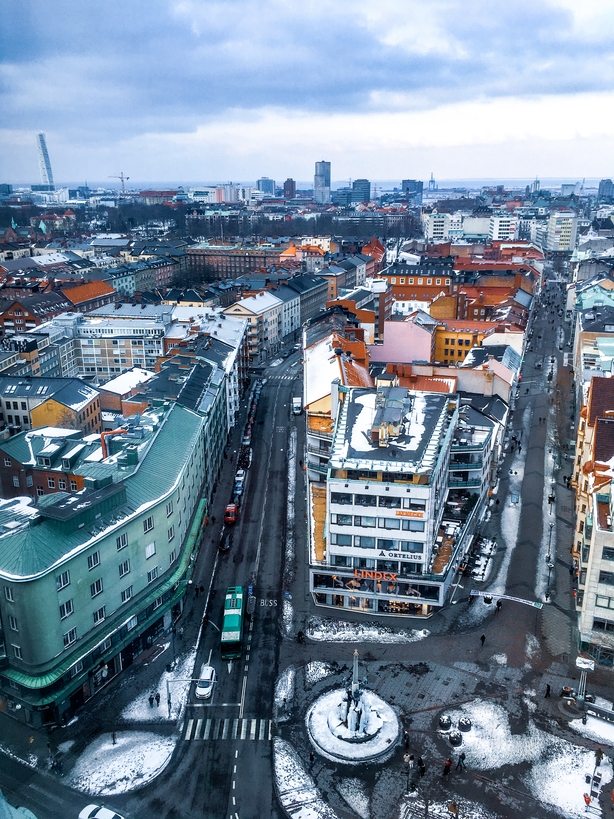 Getting to Malmö calls for a bit of an unusual route, as it's not often you fly into one country's capital to explore another, but this is the best way to get there. Landing into Copenhagen's Kastrup Airport, it's simply a snappy 30-minute rail or road journey over the Oresund Strait to get to the heart of Malmö.
Cheap, seamless and you'll definitely feel like a brooding central character of Scandi noir drama The Bridge, which was filmed here with its premise based around this area linking the two cities.
Malmö has three main rail stations - Hyllie (where you may be stopped for a quick passport check), Trianglen and Centralen - if you arrive by train. A short two minute walk from Triangeln is Scandic Trianglen, a 20-floor tower of over 220 rooms, with exposed lifts offering a breathtaking view of the city. Overnight rates start at around 900SEK (approx €90) and the breakfast is definitely worth getting up for.
To be like a real Swede, you must partake in fika, the daily tradition of taking time out of the working day to catch up with friends, time away from the smartphone or just time to pore over a good book in a local cafe or in someone's house. Happily, it's always enjoyed with some freshly-brewed coffee and a sweet treat like a cake or pastry. Kaffebaren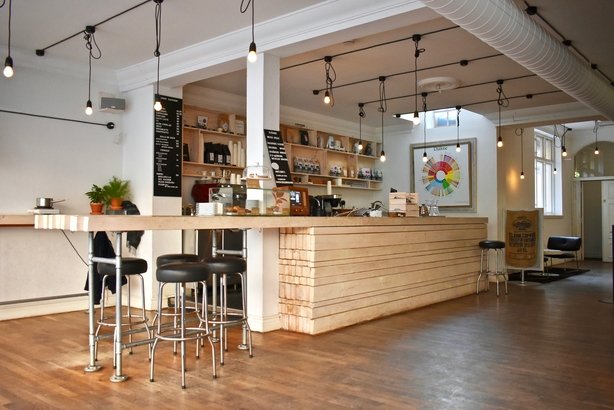 Swedish people are amongst the biggest drinkers of coffee in the world, and while Italy is famed for espresso, Sweden embraces the filter or bryggkaffe. Around the Möllevången (or Möllan, for slang) neighbourhood - the younger, artistic area - you'll find plenty of hipster cafes and bakeries including Uggla with its retro style interior, Kaffebaren på Möllan and Söderberg & Sara.
Closer to town you'll find Lilla Kafferosteriet, Djäkne (which is also a perfect co-working and catching up on emails whilst serving Instagram realness is Cafe Dornonville with excellent coffee and pastries but the main draw is the Instagrammable setting in an old townhouse with its powder pink walls, lush greenery and sink-into armchairs and couches.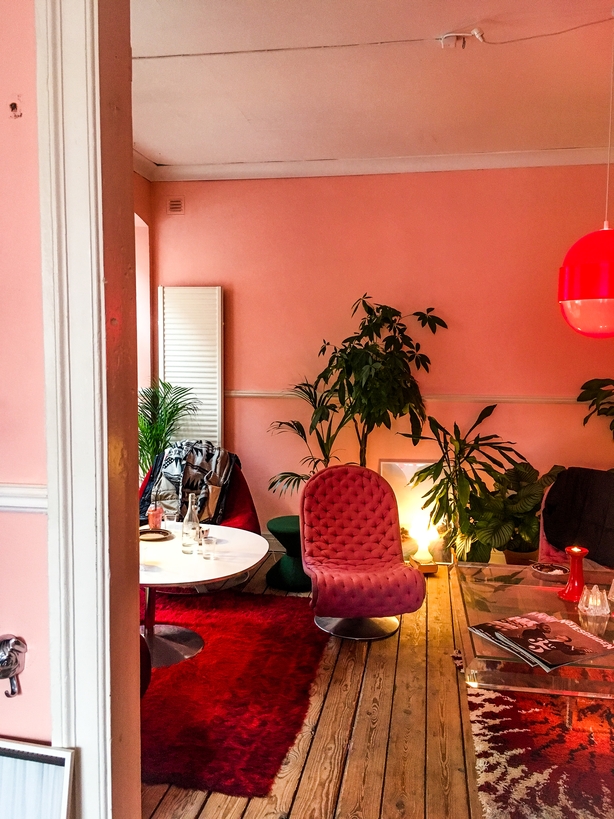 When it comes to dining, the 'New Nordic' movement certainly hasn't missed Malmö, it very much punctuates the dining scene. Chefs are adventurous, excitable and enthused by the local larder – no more so than at Lyran, which opened in 2015 and doesn't have a menu.
They hand guests an expansive list of local suppliers who have delivered their wares that morning and tell them these are the ingredients that will make up the tasting menu of that day, allowing the diner only to choose whether they want the fish; fish and meat; or vegetarian menu. A personal favourite of ours, booking is advised (try nab a bar seat) as this is a small, neighbourhood restaurant doing some cutting-edge culinary stuff.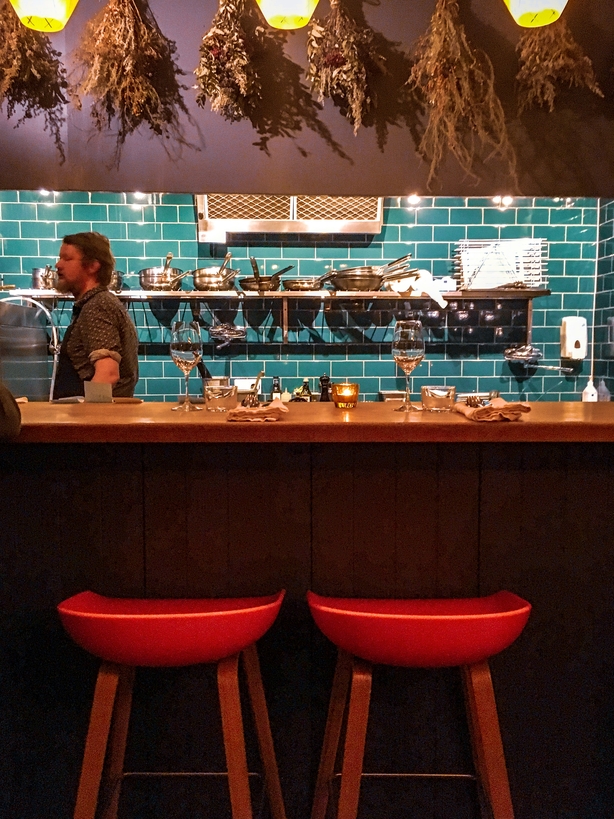 Across the board, restaurants at the higher end of the scale reflect the seasons. Bord 13 demonstrates wonderfully the flavours of Scandinavia with simple, perfectly formed dishes all served from their open kitchen, with excellent pairings to natural wines and interesting bottles from around the world. Newer destination restaurants which have arrived on the scene and are very popular with locals include Bastard, Mineral and Riket.
To the casual end of the market, visit Folkets Park (or the People's Park of the city) and pull up a stool at Far i Hatten. During the summer, the park well and truly bursts into life, and this incredibly unassuming bar and restaurant is at the heart of it. Pizzas are served on Sundays, with a seasonal menu and innovative dishes throughout the week otherwise.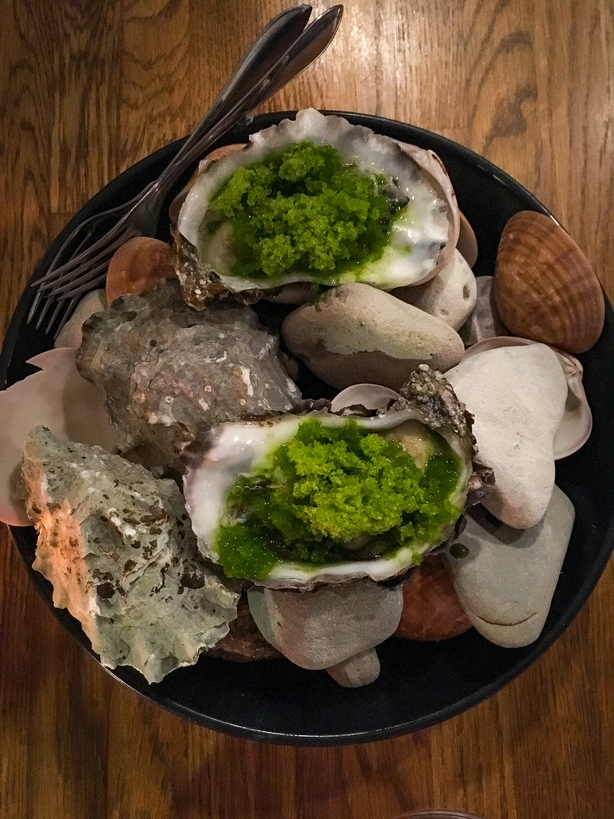 For lunchtime, it's worth popping into Mitt Möllan - a modern food hall set within a 1960s shopping mall - for an eclectic array of cuisines, including fabulous artisan sandwiches from Scandwich and excellent quality ice-cream from Köld.
The recently refurbished food hall, or Malmö Saluhall, is a wonderful place to pop by for lunch, or a casual early bite before it closes at 7pm. Möllans Ost is a very special cheese shop, with an excellent variety of Swedish cheese and more from around the world. Sweden may not be well know for their cheese, but the likes of Västerbotten, Prästost and Messmör are interesting ones to try!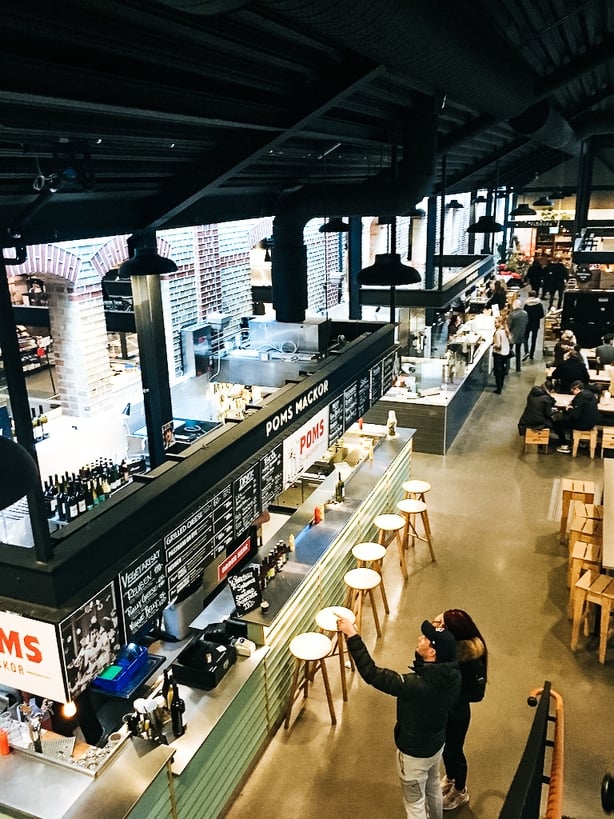 So what else do you need to see in the city? Definitely take in the Turning Torso, a skyscraper with a bit of an optical illusion, and there's a couple of great vantage points of the Oresund Bridge on the city's outskirts, too. For art lovers, a trip to the Moderna Museet (Museum of Modern Art) and the Konsthall (Arthouse) is a great way to spend an afternoon. For culture and architecture, drop by Malmö City Library and the gothic-style Rådhuset (City Hall), whilst if you have time you can take a day trip to the cities of Helsingborg, Copenhagen or Lund.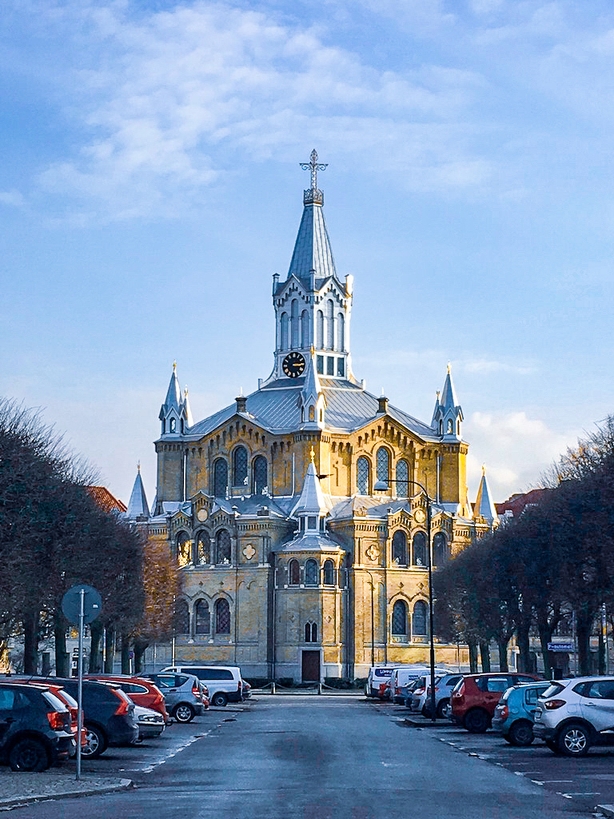 Finally, invest in a local, if you want a local's perspective. We booked onto a Matkaravan food walking tour with a local food journalist, who showed us some hidden foodie gems in the city – tours in english are held monthly and booked via kulturcentralen.nu.
You can do worse than explore Malmö with a big appetite – it's one of the best ways to get a delicious grip on Sweden's third city.
Country: Sweden
Flight time: approx 2 hrs 10 min (+ 30 min train)
Language: Swedish/English
Currency: SEK Swedish Krona
Time Zone: GMT+1
Website: malmotown.com/en
Russell Alford and Patrick Hanlon are freelance writers and blog about food and travel at www.gastrogays.com and are presenters of the podcast Chew The Fat.