Its summer, the kids are off but what to do? Journalist Ali Spillane has got you covered for great family days out across the country. Listen to her speak with Taragh Loughrey-Grant on The LifeStyle Show above.
Looking for some family fun over the summer holidays? Glasnevin Cemetery are launching their children's tours this week.
"The tour will focus on grave robbing, body snatching... dead parrots and the great escape from Kilmainham gaol," tour guide Warren tells us. "The children's tour is aimed at children between the ages of 6 and 12."
We need your consent to load this rte-player contentWe use rte-player to manage extra content that can set cookies on your device and collect data about your activity. Please review their details and accept them to load the content.Manage Preferences
The Children's Tours which will take place every Monday for July and August promise to tell historical tales of the 124-acre graveyard in a humorous and meaningful way.
But the 186-year-old cemetery founded by Daniel O' Connell isn't just for the smallies. The General History tour and Dead Interesting tours show the quirkier side of the graveyard, where over 1.6 million people are buried.
Tours take place regularly throughout the day, with a daily oration of Pearse's famous speech at the grave of O' Donovan Rossa at 2.30pm.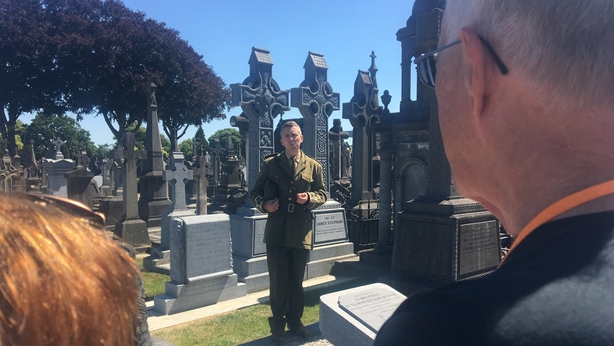 The hugely popular tours are compelling, interactive and highly informative with storytelling at their core.
But former teacher turned tour guide Bridget says that the learning experience of the graveyard goes beyond the 1.6 million people at rest there. "We can learn so much about social history, not to mention geology.. and the arts. Some of Ireland's greatest poets and artists reside amongst the 1.6 million." She said the tours draw huge links to the school curriculum.
She describes the cemetery as a repository of our history. And she says "if we don't know our history how can we really go forward."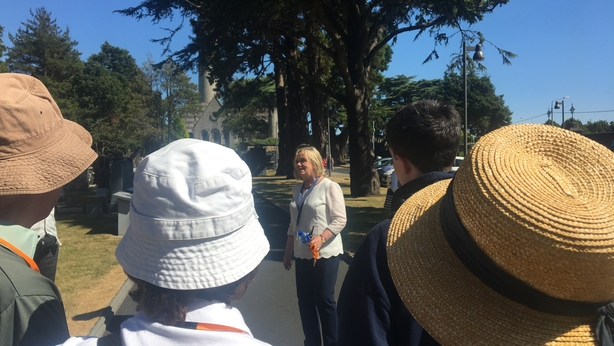 The O' Connell Tower, Ireland's tallest Round Tower has recently reopened. 55 metres high, with 198 steps to its peak, it offers fabulous panoramic views of the surrounding area for those brave (and fit) enough to undertake the climb.*
Tour Guide Daniel explains that this is the first time the tower has reopened since it was bombed in 1971.
Getting There
Glasnevin Cemetery has ample parking on the grounds. The cemetery car park is €2 per hour while St. Paul's car park adjacent to the cemetery is €2 per day.
The site is also served by Dublin buses and the hop-on/hop-off sightseeing bus.
Looking to make a day of it?
While the tour lasts between 1.5 and 2 hours and there is an interactive museum, gift shop and café in the visitor's centre, as well as the recently re-opened Round Tower, if you want to lengthen your day, you're in luck, The National Botanic Gardens are right next door.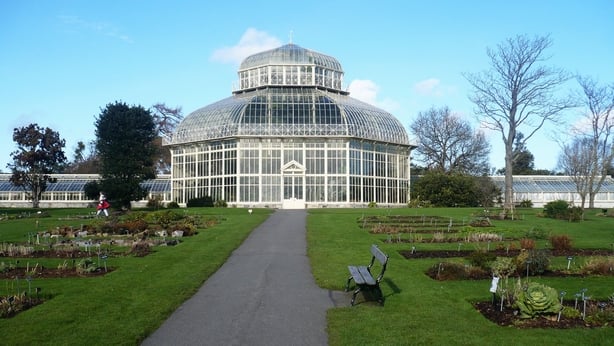 A gate connects the two sites. If the sun is shining, the National Botanic Gardens provide a stunning backdrop for a stroll or a picnic. They also provide twice-daily guided tours.
The National Botanic Gardens are an OPW heritage site. OPW Heritage cards are a great way to explore Ireland's ancient past. The cards are valid for one year from date of first use at any OPW site around the country. Family cards which accommodate 2 adults and up to 5 children are just €90 for the year and provide unlimited free admission to any of the sites for 12 months.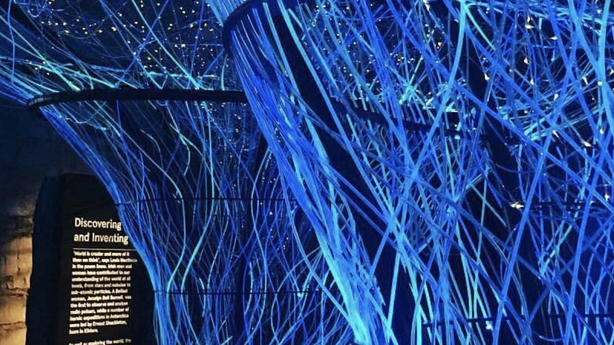 If you fancy a trip in to the city centre while you're in the area or the weather calls for something indoors, why not take a trip to EPIC - at Custom House Quay?
Located in the basement of Dublin's CHQ, EPIC is the world's only fully digital museum.
Tickets
To top it all, a brilliant day out in Glasnevin won't cost you an arm and a leg as the new Children's tour costs just €7 per ticket.
Family Tickets are available for the General History Tours for just €29 (2 adults and 2 children) or €35 (2 adults and 4 children)
The National Botanic Gardens
The gardens are free to enter. Guided tours are available Monday to Saturday, at 11:30 and 15:00 at a cost of €5 per person. Guided tours on Sundays are at 12:00 and 14:30, and are free.
Children under 5 go free to EPIC and family tickets are available for €35.
EPIC
Children under 5 go free to Epic. Family packages are available (2 adults and 2 children) for €35.
Note: Check out the Dublin Pass for discounted prices when you combine activities.
---
*Children under 8 are not allowed to climb the tower at Glasnevin Cemetery