Where's good for brunch in Dublin? We've scoured the city, from Phibsborough to Fade Street, Clontarf to Islandbridge, for the perfect places for that epic mix of eggs benny, mimosas, fluffy pancakes and great coffee every weekend.
1. Two Boys Brew, Phibsborough
Kevin Roche and Taurean Coughlan are cafe experts. Having cut their teeth in Dublin, London and Melbourne, when the pair returned home, naturally, their debut cafe was going to be slickly-operated fuelled by their coffee credentials, global palates and a keen eye for interiors.
Two Boys Brew on the North Circular Road in Phibsborough boasts one of Dublin's best brunch menus in the city and is popular and packed from breakfast 'til late lunch every day. The ricotta hotcakes and the roasted mushrooms on sourdough are must-orders, whilst the freshly-baked scones are incredible too.
2. Brother Hubbard, Capel Street
Bro Hubbard's Turkish Eggs Menemen has been a brunch staple in the city for years and this Middle Eastern-influenced cafe's popularity has never waned. Now the original on Capel Street has undergone a massive expansion into the adjoining space formerly occupied by Gary Rhodes' Brasserie 7 restaurant.
A second branch situated on the South Circular Road is similarly doing a roaring trade whilst Garret Fitzgerald, already with a cookbook to his name, plans further expansion. For epic weekend brunch, follow the Turkish Eggs with one of their dreamy cinnamon buns!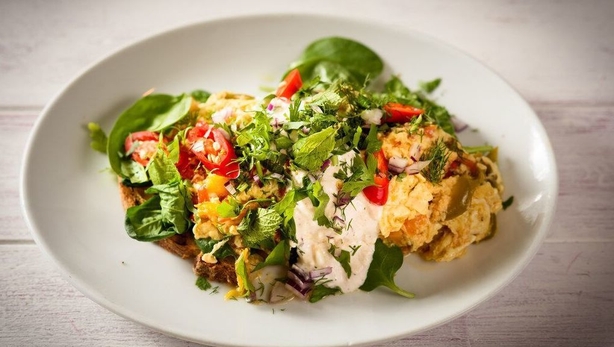 3. L'Geuleton, Fade Street
A French-inspired brunch naturally equals foodie indulgence and Fade Street's French fancy has been a popular brunch spot for years. There are eggs benny and fried potato hash as well as the likes of steak and eggs, beef burgers and grilled sea bass. For something sweet, vanilla crêpes with maple butter, caramelised banana and butterscotch sauce is a winner.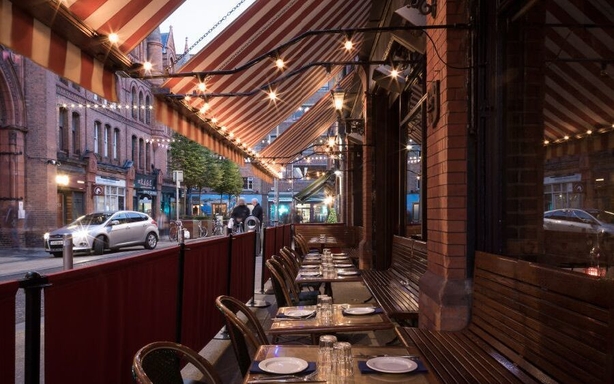 4. The Fumbally, Clanbrassil Street
Set on Fumbally Lane, just of Clanbrassil Street in Dublin 8, The Fumbally has been a beloved brunch spot for the past number of years for their dedication to fresh, healthy and seasonal dishes. Inspiringly simple, their sourdough with lightly scrambled eggs, chopped tomato and Gubbeen smoked ham is ultra simple but so flavoursome.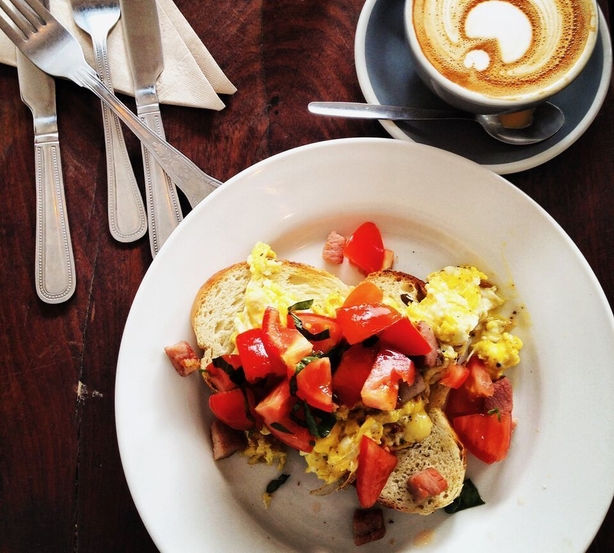 5. San Lorenzo's, South Great George's Street
With their tagline 'Brunch of Champions', San Lorenzo's - Dublin's modern Italian, New York style - is now a name synonymous with brunch in Dublin.
Served from 10am every weekend, enjoy brunch tacos, crab cakes, the whopper Breakfast of Champions (a super-sized fry for €14.95) or their signature sweet option: Coco Pops-coated french toast served with caramelised bananas, peanut butter, Mascarpone whipped cream and Belgian chocolate sauce.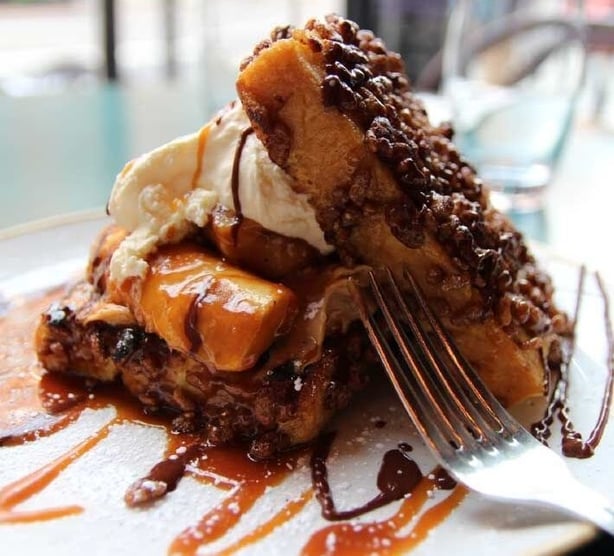 6. 3FE, Grand Canal
3FE has long been known as the first name in Dublin's third wave. From Colin Harmon's coffee brand's beginnings at the Twisted Pepper to their award-winning roastery and pair of cafes in the Grand Canal area, this is where you'll find both serious coffee and serious food.
Brunch is served from 9am weekends and has a concise, weekly-changing menu with twists on their signatures and limited edition options. The green eggs and ham is almost a weekly fixture and is one of their most popular orders and RTÉ One's What Are You Eating contributor Hilary O'Hagan-Brennan is the Executive Chef behind the menu.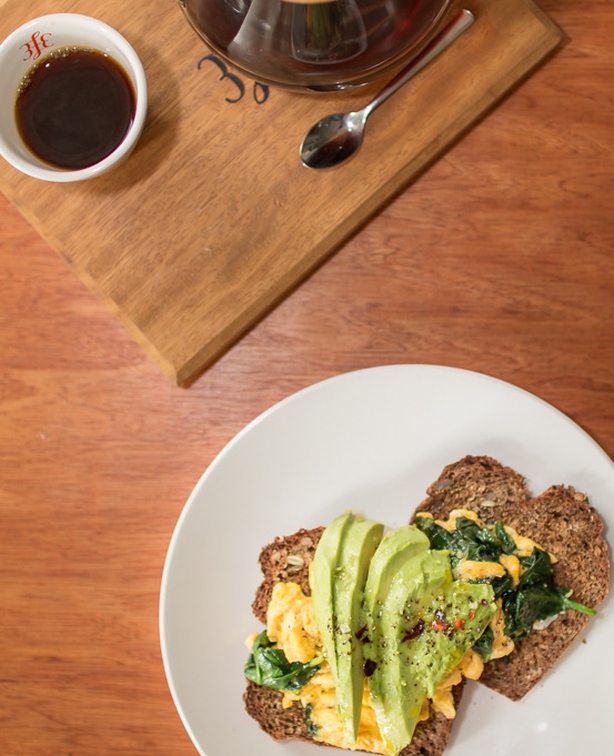 7. Meet Me In The Morning, Pleasants Street
An imaginative menu with a healthy twist, Meet Me In The Morning is arguably THE place for brunch around Camden Street. For a healthier twist on traditional brunch, try their Eggs & Greens, a substantial and sensational plate of weekend sustenance. If you're stopping by for a blow-out brunch, the perfect finish is one of their freshly-made doughnuts. 9am onwards every weekend.
8. ELY BAR & GRILL, IFSC
Consistently evolving with twists on tradition and global inspiration, Ireland's oldest wine venue - situated in the heart of the Docklands - Ely Bar & Grill is a great shout for brunch around the IFSC area.
The provenance of their ingredients is paramount to the quality of every dish. Try their Portuguese baked eggs, blueberry buttermilk pancakes or the signature Burren beef burger.
9. Five Points, Harold's Cross
The second of Hilary O'Hagan-Brennan's exceptional Dublin cafes, Five Points opened in the Dublin 6W precinct of Harold's Cross in 2017 and has quickly become one of the hottest brunch spots in the city.
Unmistakable for its imaginative twists on brunch with lots of pickling, fermenting and kitchen playing around going on, expect a mix of veg-centric dishes, kombucha and kefir alongside classics like pancakes, toasties and stuff-on-sourdough. The coffee, 3fe of course, is nothing short of exceptional.
Finally got to try out @FivePointsHX! Really impressed. The courgette & Bahji bowl was the real winner 👌👌 pic.twitter.com/rMQRCvdBQV

— Patrick & Russell | GastroGays (@GastroGays) 15 August 2017
10. Pigeon House, Clontarf
Set a stone's throw from Dublin Bay is Clontarf's Pigeon House, a cafe and restaurant where brunch is one of the most brilliant things they do. Located on Vernon Avenue, brunch takes place from 10am 'til 4pm on weekends with a global menu running the gamut from Middle East (Turkish eggs, Shakshuka) to America (buttermilk pancakes with maple and bacon; black Angus burger). You're sure to find something to suit everyone's taste here.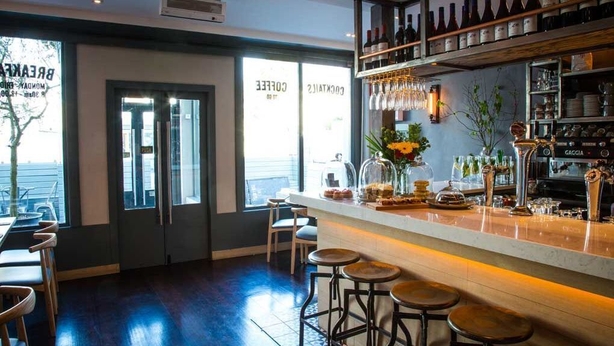 11. Two Pups, Francis Street
Situated on the antique mile also known as Francis Street in the Liberties, Two Pups is all about great coffee and laid-back vibes. Check the blackboard for the epic brunch specials each week.
12. Fia, Rathgar
Small, but perfectly formed. Since opening in 2016, Fia has become the go-to lunch 'n' brunch spot in the sleepy surburbs south of the city centre. The Gubbeen Toastie has to be the most-ordered sandwich in the city at this stage, perfectly filled with both Gubbeen cheese and Gubbeen chorizo with silky sweet caramelised onions and salad between slices of fresh sourdough.
Grab one of the pastries and a brilliantly-made coffee too – and don't mind the wait if there's no tables free, it's worth it. Serving brunch from 10am to 3.30pm at the weekends. Psst – they also serve breakfast 'til 3pm on weekdays!
13. Storyboard, Islandbridge
If you want a game-changing twist on brunch, try Storyboard on Clancy Quay, Islandbridge. Barely open a year, this cafe is committed to local, seasonal Irish produce in every dish and has won inclusions on pretty much every 'best of' foodie list of 2017.
Brunch kicks off at 10am each weekend with what appears to be a simple, straightforward menu of 'eggs + toast', 'beans + toast' but try these on for size: harissa spiced baked beans with lemon yoghurt and dukkah; or baby potatoes with confit garlic, salsa verde, sunflower tahini and two fried eggs.
Russell Alford and Patrick Hanlon are freelance writers and blog about food and travel at www.gastrogays.com