Comedians Dara Ó Briain and Ed Byrne are going on an adventure to South East Asia in a brand new travel series for RTÉ, Dara & Ed's Road to Mandalay.
Over the next three weeks, we will watch our tour guides travel over 3000 miles from Kuala Lumpur in Malaysia, through Thailand and on to Myanmar.
Tonight on RTÉ One at 10:15pm, Dara and Ed's Road to Mandalay will show us the vibrant nation of Malaysia. Not only will we see the skyscrapers and culture that have come about due to the economic boom in Kuala Lampur, but we'll get an inside look at Malaysia's diverse communities and more traditional customs.
First up? A beauty pageant for chickens...of course! Next, our comedians will join a mass cycle ride through the city, attend Lion dancing, visit the largest hotel in the world as well as one of the oldest jungles in the world, Taman Negara.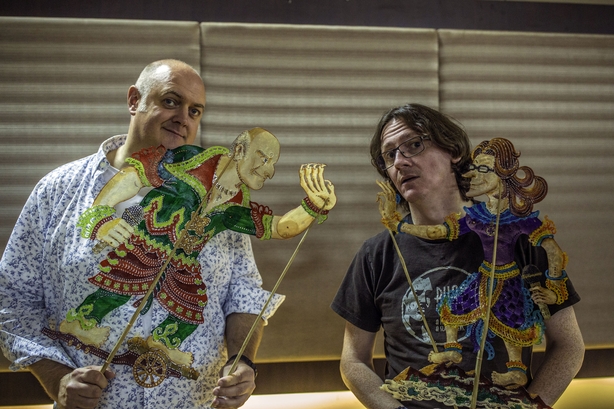 Finally, taking the 'Jungle Train' north, they visit Malaysia's Islamic State Kota Bharu to try their hand at shadow puppetry and then finish in Georgetown, a UNESCO World Heritage site, where they take part in a spectacular traditional Peranakan feast to celebrate the end of the Malaysian leg of their journey.
Tune into Dara and Ed's Road to Mandalay on RTÉ One at 10:15pm tonight, Thursday, 4th May.