They've moved on.
The extended post-White-House vacation of former president Barack Obama and his wife Michelle hit another level of epic last Friday. The Obamas gathered on a luxury 450-foot yacht called Rising Sun with their close friends Bruce Springsteen, Tom Hanks and the legendary Oprah Winfrey.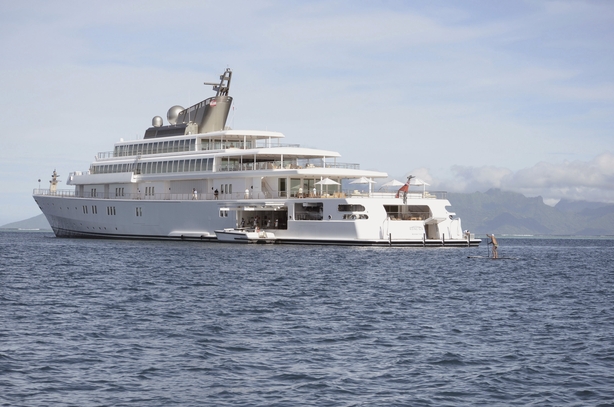 As soon as people in the US realized that it was time to say goodbye to their favourite presidential family, they started to miss them. A lot. Which is why they're let the world know that they are totally willing to keep up with the Obamas.
They neeeeeeeed to make a reality show called #KeepingUpWithTheObamas

— ¥¥¥ (@DeclanM61) 18. Januar 2017
While we doubt a reality show is in the works, from time to time we get a snapshot of the Obama's current life through social media or paparazzi pics like this one: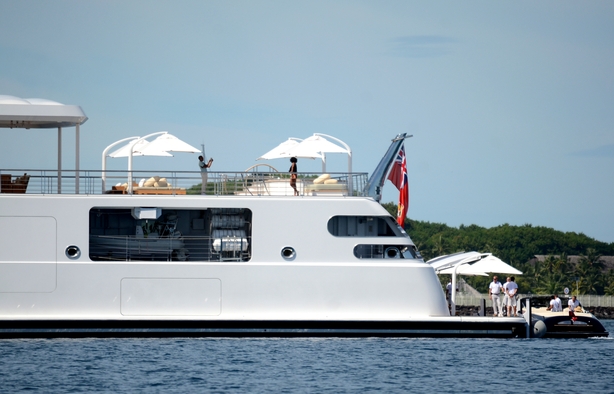 People were pretty amused by the image, which shows Barack Obama taking a snap of his wife posing in the sun. Some social media users called Obama an #instagramhusband and poked fun at the fact that they look so much healthier, happier and fitter after leaving the White House behind.
Barack Obama is an Instagram Husband pic.twitter.com/OouLr7bjT2

— Madeline Hill (@mad_hill) 16. April 2017
On Valentines Day, the former First Lady uploaded a beach picture on Instagram showing off her and her husband's sandy feet.
Happy Valentine's Day to the love of my life and favorite island mate, @barackobama. #valentines
We need your consent to load this Instagram contentWe use Instagram to manage extra content that can set cookies on your device and collect data about your activity. Please review their details and accept them to load the content.Manage Preferences
Her "favorite island mate" uploaded a cute picture of the couple on Twitter, too.
Happy Valentine's Day, @michelleobama! Almost 28 years with you, but it always feels new. pic.twitter.com/O0UhJWoqGN

— Barack Obama (@BarackObama) 14. Februar 2017
The Obamas left Tahiti after a one-month stay in French Polynesia. Apparently, the trip will continue on to Bora Bora and end at the Brando.
We are hoping for more snap shots of this incredible island hopping-trip and the coolest married couple going.
Do you have a fav Michelle and Barack Obama moment? Let us know on Instagram, Twitter and Facebook!