The grand stretch in the evenings is saying one thing: the festival season is here. So dust off your festival gear and dance your way to a muck-sodden field somewhere in the Irish countryside. Whatever the weather, you know it will be an epic weekend; the only problem is deciding which festivals to go for. 
Life (May 26 - 28)
Life festival kicks off the season and this dance music festival is a great place to get your groove on. Set in the stunning countryside location of Belvedere House and Gardens in Westmeath, it's acts include Rudimental, Duke Dumont, Goldie and Alan Fitzpatrick.
Vantastival (June 3 - 4)
This family-friendly festival celebrates campervan lifestyle, music, and art. The festival seems to go from strength to strength each year. This year's lineup includes The Riptide Movement, Kila, and Cat Dowling. There will also be gourmet food stalls, scheduled kids activities, art and crafts to keep you busy.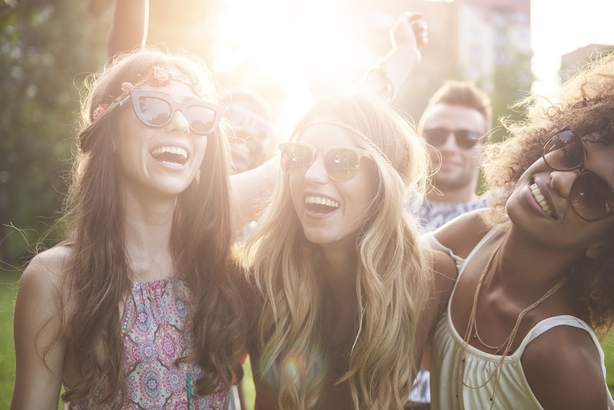 Forbidden Fruit (June 3 - 5)
Dublin's Royal Hospital Kilmainham is set to be shaking this June Bank Holiday weekend. This year's lineup is epic with Orbital, Aphex Twin, Nicolas Jaar, Moderat and Bon Iver headlining. As an urban festival, it's a good one for those who like their home comforts and want to avoid camping.
Ériu – Irish Decompression (June 9 - 11) 
The Irish Burning Man community have changed their annual decompression party from a one-night event in November to a weekend-long summer camping festival. As per the Burning Man principle of participation, the community will provide the entertainment. They are currently taking art and performance submissions.
B.A.R.E. in the Woods (June 9 - 11)
This year B.A.R.E (Bringing Another Righteous Event) has expanded from a one-day camping festival into a three-day affair which is set cosily within the woods of Garryhinch near Portarlington. Headlining are House of Pain and Helmet.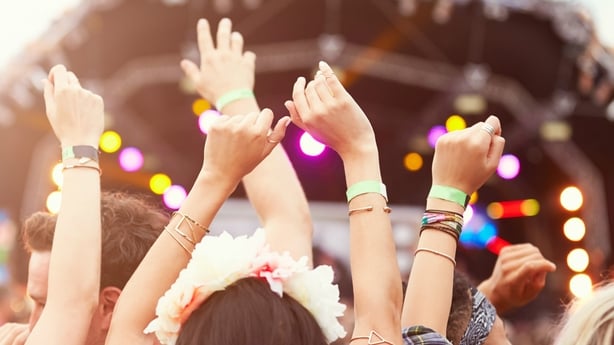 Body and Soul (June 23 – 25)
Body and Soul marks the summer solstice in the fittingly magical grounds of Ballinlough Castle, Co. Westmeath. Although it's grown substantially in size over the last few years, Body and Soul still maintains its magic.
What makes its so special is the attention to detail across the festival - impromptu performances, eye-opening art installations, poetry reading in giant birds' nests, masquerade ball disco yurts, woodland hot tubs and lantern-lit pathways. The woods and gardens have spoken word events, pop-up restaurants, film, theatrics and a 'soul kids' area for families.
Headlining are Metronomy, Lambchop and Vitalic. But my best times at Body and Soul have being away from the main stages and having a midnight boogie at the Reckless In Love and Mother stages. 
Sea Sessions (June 23 - 25)
If you fancy mixing some surfing with a music festival then Sea Sessions is the one for you. Set in the coastal town of Bundoran, Co.Donegal, this festival has combines music with surfing, ultimate frisbee, comedy, BMX-ing and tag rugby. Headliners include The Coronas, Primal Scream, All Tvvins and Mr Scruff.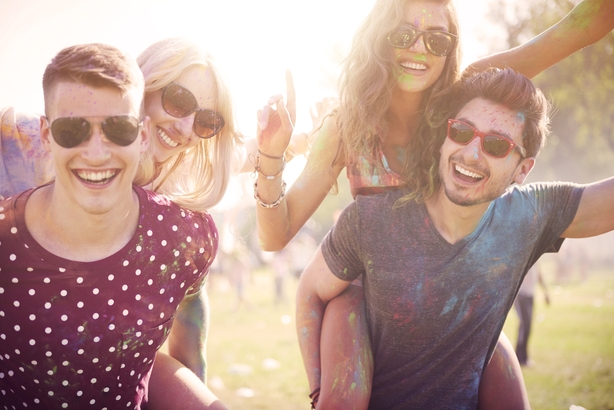 Longitude (July 15 - 16)
Another three day non-camping festival in Dublin's fair city. Longitude takes over the sprawling greens of Marley Park and headliners include The Weekend, Skepta and Mumford & Sons.
Castlepalooza (August 4 - 6)
The wooded wonderland that is Charleville Castle is the place to be this August bank holiday weekend. Headliners are Girl Band, Wild Beasts, Shit Robot and David Kitt. Surprisingly, the 17th-century castle is open for all to enjoy its restored rooms and warm in front of its roaring fires.
The organisers have a goal to become Ireland's most environmentally friendly festival; their green policy includes recycling waste, using biodegradable food containers and booking 50% of acts based in Ireland.
Indiependence ( August 4 - 6)
Clashing with Castelpalooza is the Cork festival, Indiependence. Set in the foothills of the Galtee Mountains in Mitchelstown, the festival has Manic Street Preachers, The Coronas and Tom Odellheadlining. It also offers a spoken word and a comedy stage.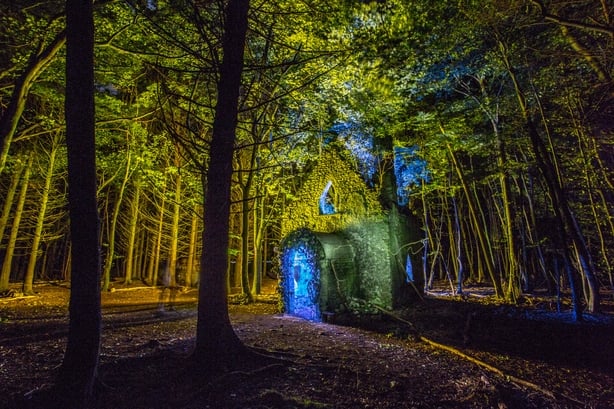 Another Love Story (18 - 20 August) 
A boutique festival with an emphasis on connection and shared experience. The 18th century Killyon Manor in Meath provides the perfect playground with woodlands, a ballroom, lawns, and a chapel. It's not just a festival of music but also includes yoga, discussion, walks, theater, film, food and the Love Olympics.
It was my favourite festival last year. The atmosphere was the friendliest I've experienced at an Irish festival; probably because of its intimacy and the openhearted intentions from the organisers.
Many people remarked on how it was the 'new' Body and Soul. Either way it's not to be missed. The lineup hasn't be announced yet so keep an eye on their website.
Electric Picnic (September 1 - 3)
This one needs little introduction. The mother of all Irish music festivals closes the season: it's an interesting line up with The XX, A Tribe Called Quest, Duran Duran and Pete Tong and The Heritage Orchestra headlining. Or you can have an amazing weekend without visiting the main stages and wandering around all the smaller stages including Trenchtown, the Salty Dog, Midfield and Body & Soul. It's a sold out event, but dare you miss it?