As far as world travel destinations go Ireland rates right up there in the pound-for-pound rankings as one of the very, very best places to visit.
This little island on the outskirts of Western Europe has so much going for it. Great cities with a multitude of culture, events, restaurants and bars; and some of the most beautiful countryside you will see in any nation on earth – bar none.
However, 2016 marked a very distinct year for travel in Ireland a number of reasons.
Game of Thrones tourism expanded
The legion of Game of Thrones fans across the planet continues to grow and visiting locations where the TV show is filmed has become an area of tourism in itself. Ireland, as one of the main locations, has been a major beneficiary of this. A number of companies have sprung up to cater for this demand and offer group tours or bespoke private tours.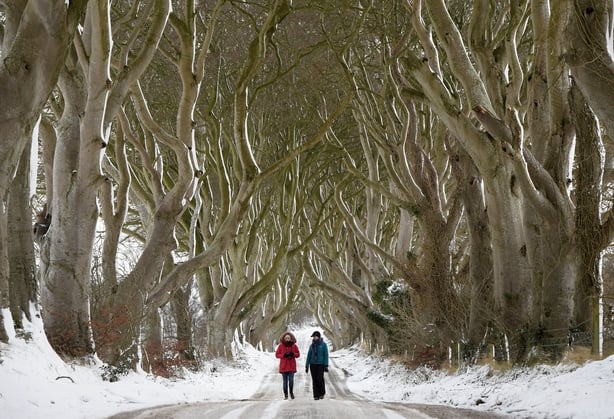 Twenty key locations can be visited just 40 minutes from Belfast and include the Dark Hedges, the Old Castle Ward Demesne including Winterfell Castle, Robb's Camp, Walder Frey's Twins, Brienne's Tree Branch, Winterfell Brother and the Whispering Wood.

Donegal was named the Coolest Place on the Planet
Donegal's tourism industry got a serious shot in the arm this year when National Geographic named it the Coolest Place on the Planet. As far as accolades go that one is about a high an honour as any location can get in the tourism industry. The award is decided by the contributors to the magazine based on what location they feel will be popular in the coming year.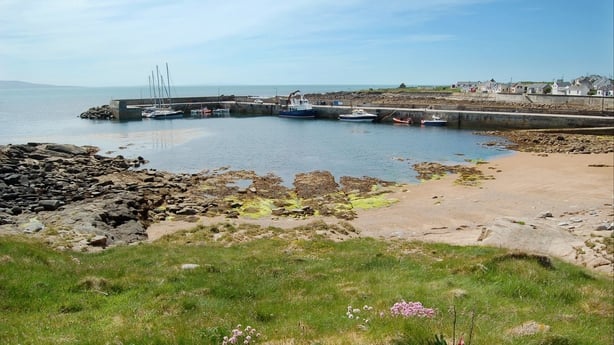 NG felt that Donegal's remoteness, combined with its beaches, sea stacks and offshore islands, as well as a feeling of still being undiscovered, make it a place on the cusp of being huge as a travel location. We agree with them.
Star Wars filmed in Donegal and Kerry
When the Star Wars franchise films somewhere that location immediately becomes a must-see for film fans and sci-fi lovers. So, when Lucasfilms' crew rocked up to shoot Star Wars: Episode VIII at Skellig Michael in Kerry and Malin Head in Donegal both locations got a little bit of travel tourism gold dust sprinkled on them.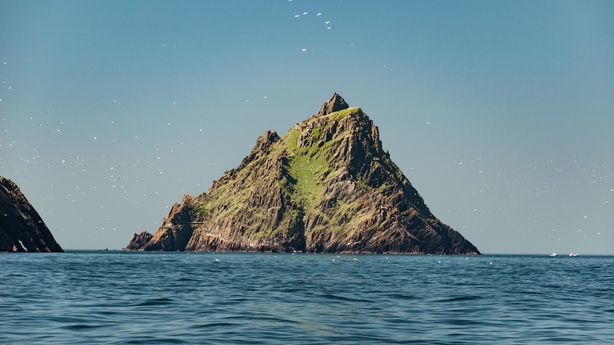 The appeal of the Star Wars films is so big that the knock-on effect is far wider than just film fans visiting the locations; everyone wants to see why these destinations were chosen as backdrops to arguably the most well-known series of films ever produced.
Condé Nast named an Irish hotel the best in the world
Irish hotels have also done very well in 2016 with Ballyfin Demesne being named Best Hotel in the world by Condé Nast. The County Laois hotel played host to Kim Kardashian and Kanye West when they honeymooned in Ireland in May last year and that helped to propel the hotel's profile onto the front pages of websites worldwide.
To boot, two other hotels made the list: Waterford Castle clocked in at No 7; and The Lodge at Ashford Castle, Co Mayo, was named at No 9.
The Brexit factor
One of the potential negatives for the Irish tourism industry in 2016 was the Brexit vote; since the vote to leave the EU, the Sterling has plummeted in value, meaning Ireland as a destination is perhaps financially less attractive to the British visitor.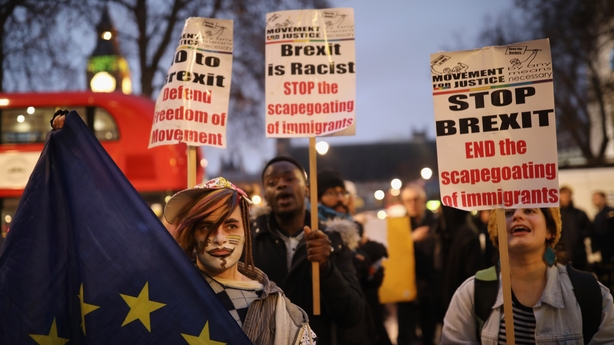 That said, it's too early to tell exactly how much Brexit has affected British tourism to Ireland as of yet, with Tourism Ireland publicly commenting that they are keeping tabs on the situation and hope to act swiftly to counteract any possible negative effects that are to come.
What about 2017?
So, yes, 2016 was a bumper year for Irish tourism and the industry that surrounds it. But there are plenty of other travel gems around Ireland that have yet to get the accolades they deserve, and offer Irish families holiday options that won't break the bank. I spent a week travelling around Ireland this summer looking to discover some of the best hidden gems this country has to offer and here are my three top tips.
1. Clogga Cove and the Arklow Bridge Hotel, County Wicklow
The whole coastline from Bray to Rosslare gets a lot of love in general and the Sunny South East regularly is viewed as one of the best places to holiday in Ireland. But there is one spot on that coastline that often gets overlooked. That spot is Clogga Cove, just an hour south of Dublin in County Wicklow.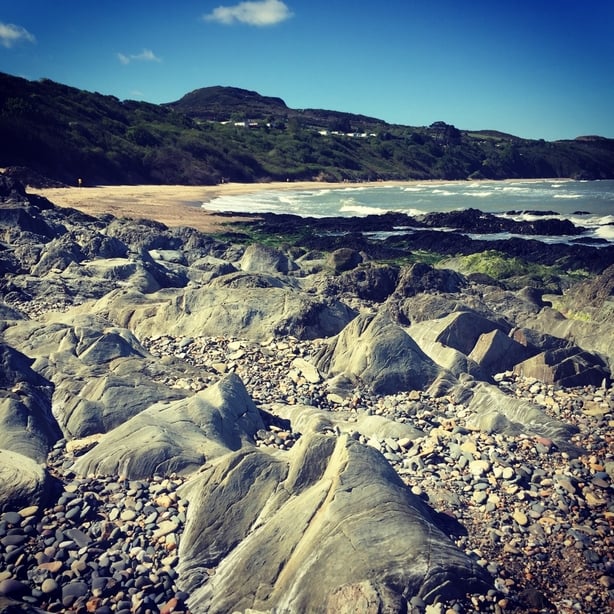 Just getting to Clogga is something of an adventure, when you pull off the main road you have to drive through narrow and twisty bucolic and rustic country lanes to get to the cove, which is perched at the bottom of a rocky precipice that leads down to the beach. There is a little caravan park at the top and then a stairway leading you down to the strand. And what a strand it is, stretching out for several kilometres along the coast.
One of the things that defines Wicklow is wind, with the breeze cutting in off the Irish Sea and whipping up onto the beaches. The great thing about Clogga is that is has rocks jutting out from the cliff face that provide little natural alcoves to shelter from the breeze, take in the sun, and enjoy the view out over the sea.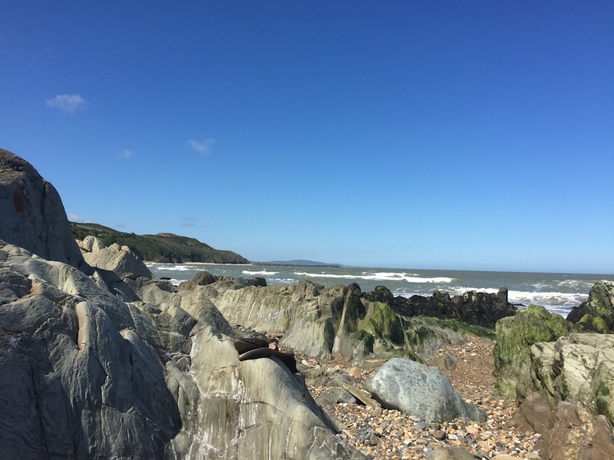 For accommodation, if you're into the tent life you can stay at the aforementioned caravan park. If you prefer bricks-and-mortar accommodation, then Arklow town is just a short drive away and another place that never gets the credit it deserves. My choice of accommodation here is the Arklow Bridge Hotel: it's not the Ritz and that's why it's great. Instead it's a hotel with rural charm that oozes individuality and history as it was established in 1827; it also houses a crew of locals in the bar in the evening, who can give you a lowdown on all the going on in Arklow town.
The other great thing about Arklow is it's right beside all the more well-trodden tourist sites in Wicklow including Glendalough Valley, Brittas Bay, Bray Head, Blessington, Roundwood and Avoca - making it a perfect place to explore the region.
2. Annagassan and Linn Duachaill B&B, County Louth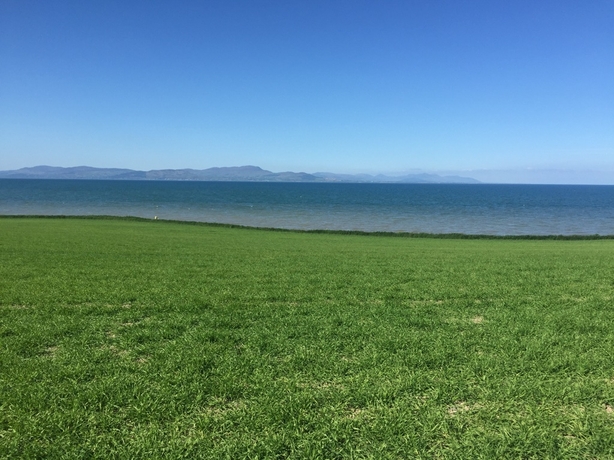 Louth is often overlooked in general as a holiday destination and a lot of people view it as a driving county between Belfast and Dublin, but it actually has a lot going for it.
Annagassan is my favourite town in that part of the country. Situated where the River Glyde enters the Irish Sea it was originally a Viking settlement called Linn Duachaill, which during that period was viewed as equally important a settlement as Dublin. Dublin obviously grew into the major city it is today, while the opposite happened to Annagassan, which retained its rural charm; essentially the town is one road with some linear settlement on it, a shop and a B&B - but what a B&B it is. Also called Linn Duachaill or the Glyde Inn, it has just a few rooms upstairs and a lovely wood-panelled bar to the front. There's also a restaurant to the rear that specialises in seafood which you can devour while looking out over Dundalk Bay through the floor-to-ceiling windows that line the room.
Annagassan is one of those towns where every knows each other and the one local shop is the definition of quaintness itself. But there is one other thing that defines Annagassan and that's the beach. It has a beautiful silver strand, which is perfect for jogging, and also a pier at Salterstown, where in the summer all the locals gather to sunbathe and dive into the water.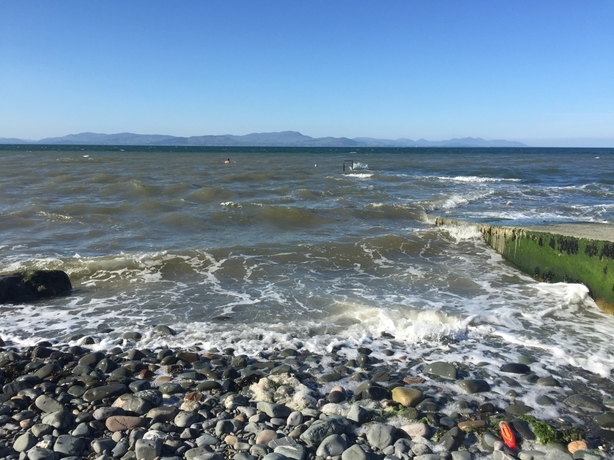 One of my findings, although I'm no geographer, is that this part of the country has extremely warm water. My pseudo-scientific analysis is that because Dundalk Bay is such an enclosed part of the Irish Sea the water retains the heat better. I was up there with a Brazilian this summer and they remarked that the water was as hot as in South America – what better recommendation is there than that.

3. Bective Abbey and Bellinter House Hotel, County Meath
County Meath is another one of those counties that can sometimes be forgotten as a tourist destination, while in truth it's actually one of the countries most diverse and fascinating counties and a historical treasure trove. It boasts first-rate historical attractions such as the stone-age passage tomb at Newgrange and also the ancient monuments and archaeological complex at the Hill of Tara, which still has many of the original mounds where sites were constructed, as well as a visitor centre.
We need your consent to load this Instagram contentWe use Instagram to manage extra content that can set cookies on your device and collect data about your activity. Please review their details and accept them to load the content.Manage Preferences
But there are also a number of other attractions in the Royal County that don't get so much fanfare. The mother's side of my family hail from Meath and I spent my childhood rambling around the fields and historic locations; one of the sites that I have known since those days is Bective Abbey. A 12th century Cisterian Monastery, the site was bought by the Office of Public Works in 2012, to ensure its preservation. And it's a beauty, set in rolling fields and on the banks of the River Boyne, where you can take a dip during the summer.
We need your consent to load this Instagram contentWe use Instagram to manage extra content that can set cookies on your device and collect data about your activity. Please review their details and accept them to load the content.Manage Preferences
The Abbey also have the added benefit of being located between the former homes of two of Ireland's most illustrious writers: JP Donleavy and Mary Lavin. Donleavy had a house up on a hill on one side of the river, and Lavin had a farm on the flat lands on the other side, so that's another piece of history you can feast your eyes on.
One of the best hotels in Meath is Bellinter House Hotel located on its own secluded grounds near Navan. It has one of the best interiors of any hotel in Ireland with handpicked furniture ranging from classic pieces through to retro and more modern additions and has undergone a complete refurbishment this year, it also houses an excellent restaurant built into the cellar below the main building.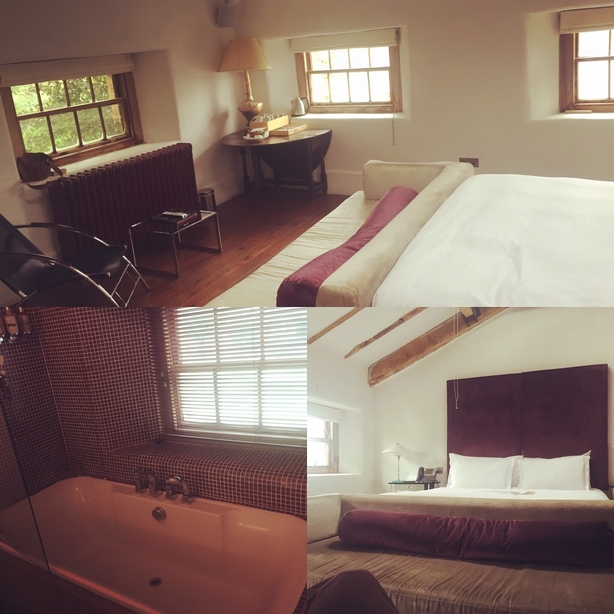 The stables are also converted into suites, with a spa built into the ground floor, for a romantic bolthole. If you want a getaway with a bit of luxury but away from the fanfare then this is the place for you.
Article: Tadhg Peavoy.