At the age of four, my parents drove myself and my two brothers from our home in Brussels to see Dubliner Stephen Roche win the 1987 Tour de France in Paris; from that very moment I was hooked on cycling.
My love of the sport has seen me hanging on to every piece of the action in each year's Grand Tours in France, Spain and Italy. I even become an amateur cyclist myself and have a few races completed in my back pocket. However, my experience in the saddle has mostly been on relatively flat terrains in Ireland, France, Montenegro and Vietnam. To truly understand the physical demands of the sport, one needs to ride the major climbs of the Grand Tour countries; only then can one truly appreciate just how tough a sport, cycling really is.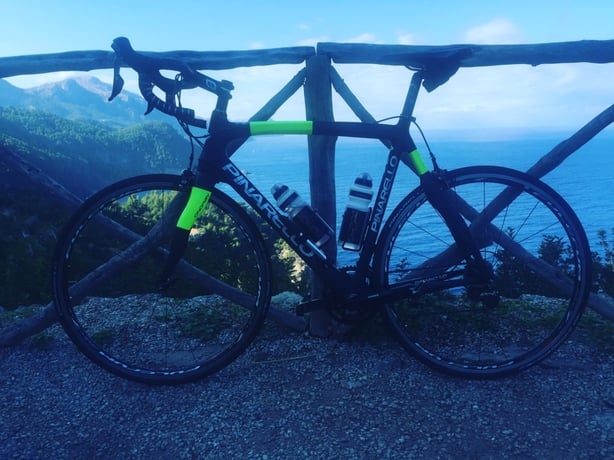 I spent five days there this October and found a highly professional setup that gives an amateur cyclist a real insight into how to train, and the challenge of climbing the major peaks of the Balearic island - such as Corniche, Galilea and Sa Calobra.
Based in Palmanova, 20km from Palma Airport, the camp offers a half-board stay in a four-star hotel, with daily rides every morning which range from 50km to 100km journeys, that take in several major climbs en route, encompassing quite stunning scenery, as well as coffee stops, in some of the most picturesque towns the island has to offer.
Flying into Mallorca late on a Wednesday, and back to Ireland early on a Sunday, gave me three full days in the saddle. Having only ever done one-day classic races or sportives (non-timed routes with a competitive element) the prospect of three days saddle time was daunting but also exhilarating and presented a unique chance to test my biking skills and see whether I could really hack this most draining of sports.
And it was draining, over the three days I cycled 222km, which included climbs of several kilometres each day including the aforementioned and ensorcelling Corniche, but it was so worth it.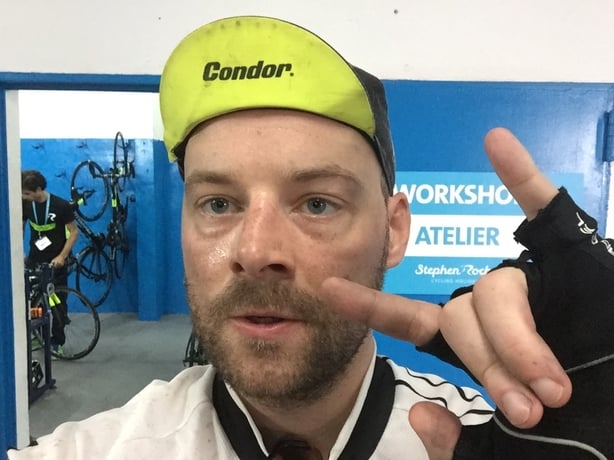 The sense of accomplishment having beaten a climb is immense and the reward of a coffee and cake at a local Mallorcan establishment halfway through a ride was the reward in itself. The camp runs four groups each day ranging from an elite level to those who like an occasional ride, meaning you can take things at your own pace and not overextend yourself physically.
Day one's stop included a break in Santa Maria at Celler Sa Sini; a lovely café run by a French woman who bakes 23 cakes every morning. After a ride over 50km through the torrential rain I can tell you the sight of a spread of 23 cakes and a hot coffee is akin to heaven.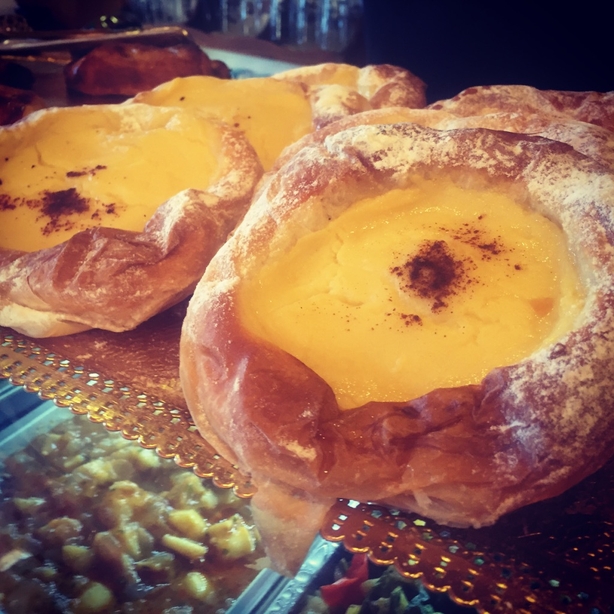 As well as the sporting element of the trip, there is also a huge social aspect. While I was there riders from Ireland, the UK, USA, Canada, Australia, New Zealand and Germany all took part. Each group has assigned team captains who know the routes and the terrains; they cycle the routes with the groups each day and give tips and advice as they go.
In addition, Roche himself regularly visits the camp and says he tries to be there for "85% of the season, so that people have the experience of riding alongside him." I spent time both riding and socialising with Roche during my stay; for any Irish sports fan the opportunity to do so is certainly in bucket list territory.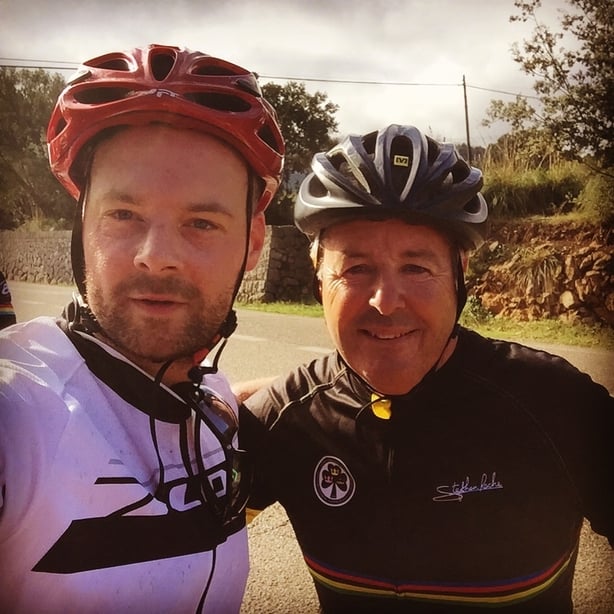 Back at base everyone eats a communal buffet breakfast and dinner together which binds the groups and offers a fraternal camaraderie, which sees a team bond develop over a few days; this transcends onto the bike where everyone is full of encouragement and support for each other as they ride.
.@TPeavoy gives a behind-the-scenes insight into a cycling training camp. #rtetravelmajorca pic.twitter.com/2lh7EGnNJA

— RTÉ Travel (@rtetravel) October 22, 2016
The cycling standard of the guests and team captains is varied and included the likes of me - an amateur with a bit of experience, to a World Masters Games multiple medal-winner; one of the team captains had recently won a silver medal at the Spanish National Track Championships. All of this gives the sense that you can both learn from more experienced cyclists and also pass on knowledge to those less experienced than yourself.
For those that want the full touring experience there is also the possibility of doing the Lighthouse Tour. Running at the end of the season every October it incorporates a 450km route over four days, with riders – and their companions – having their bags dropped to a different hotel each night after a day's riding; support cars with mechanics and supplies are also available both on the regular camps and also the Lighthouse Tour.
More than just a cycling holiday
There's plenty more to Mallorca than just cycling. @TPeavoy reports. #rtetravelmajorca pic.twitter.com/lVYAG0npnb

— RTÉ Travel (@rtetravel) October 23, 2016
This trip caters for more than just cycling. Mallorca is a great option for families and couples. A cycling mad member of the family can partake in the riding, while their family can enjoy relaxing at any number of the superb facilities on offer in the great selection of hotels. Mallorca makes for a perfect location for families to enjoy a sun holiday even if cycling was not part of the mix.
Other attractions on the island: Palma and Magaluf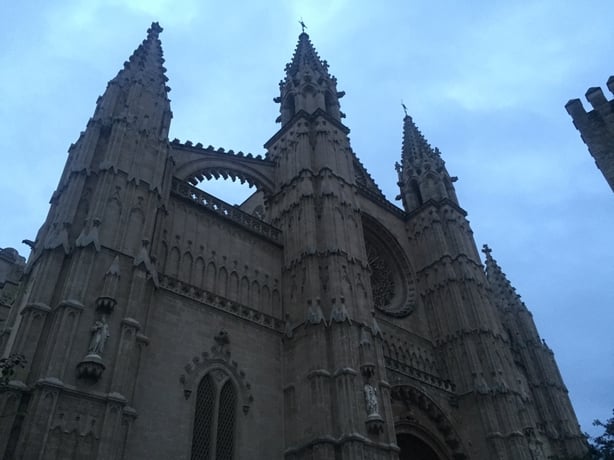 The rest of the island of Mallorca is also right on your doorstep. A half-hour drive away is the island's capital Palma, which was originally founded by the Romans in 124 BC. A beautiful and calm city, Palma is like a mini Barcelona with a spectacular Gothic Roman Catholic cathedral, winding alleyways and tapas and wine bars dotted throughout.
Magaluf is a ten-minute drive away and best known for its brash nightlife, questionable architecture and urban planning. It's not everyone's idea of a perfect holiday stop, but it has its plus points: notably a beautiful beach and lots of family activities such as crazy golf and water sports.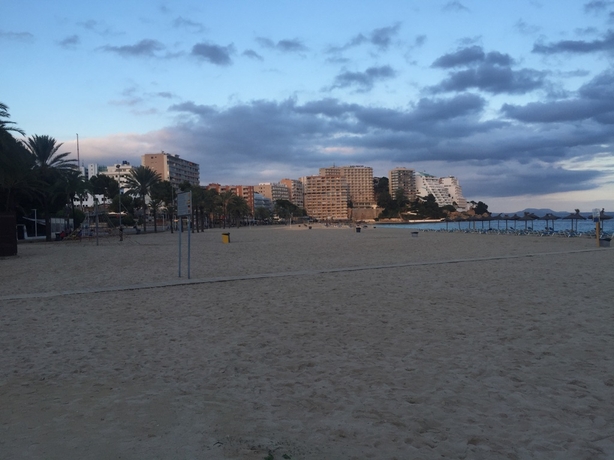 Break days can also be taken by those cycling to spend time with their family and take in Palma, Magaluf or another of the island's attractions. A day using a rental car to spend time at the island's isolated and unspoilt northern beaches being one of the preferred activities – the top tip here is to travel to Cala Agulla in the north-east of the island where you can find a golden sandy beach surrounded by pine trees and mountains. A day spent in the interior of the island is also recommended, particularly at Inca, which is largely tourist-free and gives a more authentic insight into the daily life of the islanders.
Mallorcan cuisine also has plenty to offer, with porcella (suckling pig), sobrassada (cured sausage of minced pork and paprika), coca de trampo (Mallorca's version of pizza) and caragols (Mallorcan snails) some of the many local delicacies on offer.
Many destinations I've been to across four continents offer elements that linger long in the memory, but the variety of Mallorca's landscape, culture and food, make it a holiday that ticks more boxes than most.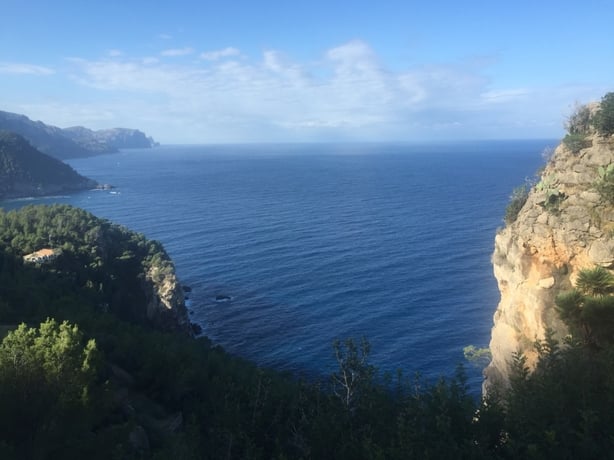 Getting there:
Multiple airlines fly from Dublin to Palma with stopovers in Barcelona and Madrid.
Accommodation and cycling holiday:
My trip with the Stephen Roche Cycling Holiday came to about €457 and included four-star hotel half-board accommodation (breakfast and dinner), carbon bike rental and cycling guides. There are two sections to the season: February to May and September to October, so do your research! There is a great selection of hotels in Mallorca so find a holiday package that suits you!
Eating out:
Breakfast and dinner are included in the holiday package. For lunch, a jamon and cheese sandwich, with a bottle of water, costs around €6. A coffee and cake at one of the coffee stops en route also comes to around €6.
Local transport:
Local buses connect destinations on the island for a couple of euro.
A taxi from the training camp base to Palma costs around €20 and €5 to Magaluf.