RTÉ Archives have a special edition of It's Bibi broadcast for Saint Patrick's Day featured guests Mary Trump and Frank Patterson.
Bibi Baskin travelled to the Trump Taj Mahal Hotel in Atlantic City where she met with Mary Trump, mother of Donald Trump.
The interview took place in a luxury suite on the 51st floor of the Trump Taj Mahal Hotel, where Mrs Trump had just had lunch with Irish singer Frank Patterson who also spoke to Bibi.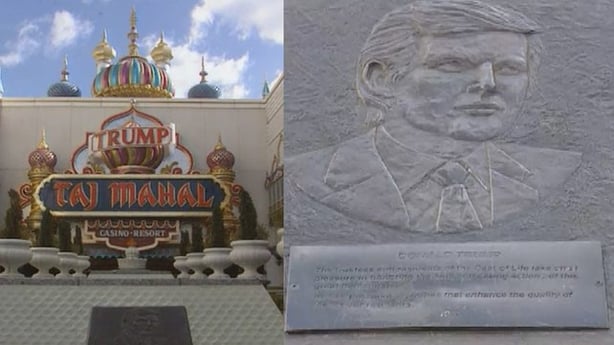 Speaking about the Trump family, Mary explains that Donald couldn't be there to meet Bibi as he was filming with Steven Spielberg in Hollywood. She tells Bibi about her other children Maryanne, Frederick (recently deceased), Robert and Elizabeth. Frank Patterson describes the Trump family as "wonderful people".
This episode of It's Bibi was broadcast on 16 March 1994. Trump's mother died aged 88 in 2000.
Watch the full interview with Mary Trump here on the RTÉ Archives.