There are so many good options - both north and south - that get the seasoned traveller's mind racing. One of my favourite Gallic sojourns - which can be done over the course of a weekend - is Carcassonne and the Cathar region.
Located deep down in the south of the France in the Languedoc-Roussillon region - not far from the Mediterranean coastline – Carcassonne is a stunner of a city.
From Ireland, the city is supremely easy to reach from the airport located on the edge of town, which Ryanair use as their hub for the region; it also makes a handy entry point for other southern French cities, such as Narbonne, Montpellier or Perpignan.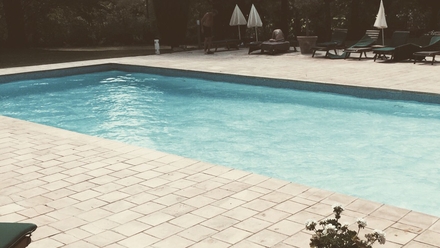 One of the main draws to Carcassonne for me is a very special hotel, a short drive from the town centre. The five-star Le Domaine d'Auriac is a dream hotel. Set on a golf course, with grounds including a swimming pool and tennis court, this chateau is beyond special. With just a small number of rooms, and family-owned and run by the Rigaudis, the hotel takes on the feeling of a luxurious country retreat, with rooms that have balconies looking out over the golf course and grounds, and interior design harking back to old world French grandeur. The hotel's Restaurant Bernard Rigaudis also holds a Michelin star, and offers world-class French cuisine at a surpisingly affordable price. If you want a hotel with wow factor, this is the place to stay.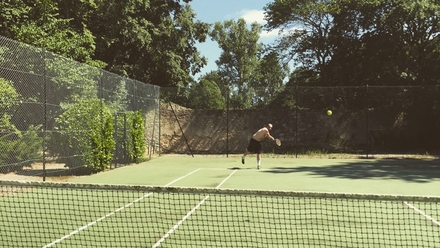 Its slighly rural setting just removed from the town is ideal for a quiet stay, but is also close enough to Carcassonne town centre, to make trips into town to eat or to check out the culture.
And it really is a beautiful town centre, with picture postcard streets and squares, with boulangeries and brasseries, that beckon you in, dotted all over town. This picturesque setting encircles the town's most famous sight, the medieval fortress, which was restored to its former glory in 1853 and has become an iconic symbol of the region.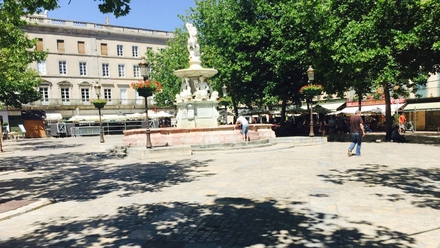 Ambling around both the streets and citadel are a superb way just to unwind and relax, and you can also book in for tours of both from the town's tourist office to gain a deeper cultural insight into the history of the town, both the medieval center, and its more modern surrounding area.
From the new town, you can board a boat that will take you along the Canal du Midi, a UNESCO World Heritage Site built in the XVII century during the Louis XIV era. The tours, which leave all day, start and drop you off by the train station, which is a short walk to the rest of the town's attractions.
When it comes to dining options, Carcassonne has many, most of which offer traditional French cuisine of the region. Le Creneau is probaby the best of those, with a location in the shadows of the Viscount's castle, and a view that comes at a reasonable price.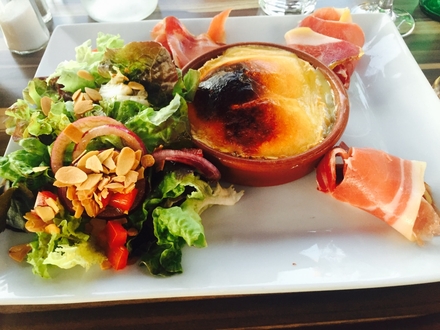 Outside the citadel, in the old town, you can find a truly special place to dine at Atelier de la Truffe. This tiny little bar and restaurant, with a chilled little terrace to the rear, specialises in all things truffle, and the former rugby-playing owner is a superb host, who personally serves guests truffles in a variety of different ways. He's in fact the town's master of the truffle, offering advice on the product to all eateries across Carcassonne. Add in a superb wine list and this is a great place to while away a lazy afternoon.
For those of a more active bent, the nearby lake - Lac de la Cavayere, offers fresh-water swimming, kayaking, pedalos, and also a parcours centre. This is a great option for kids, and also for exercising off any indulgence from the night before.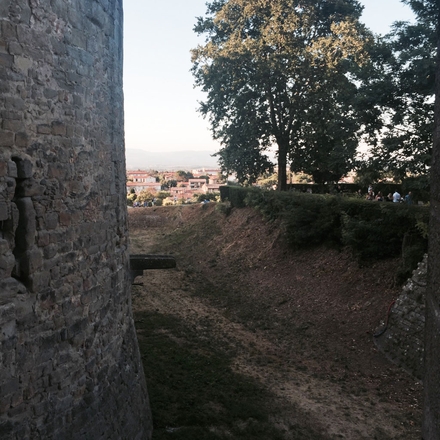 The Aude Cathar region
Carcassonne is located in the Aude department of Languedoc-Rousillon, famous historically for being the home of the Cathars – a religious group present in Europe in the 11th century. Castles and abbeys dating from the period are located across the department and transport service Trésors du Languedoc, run by charming local Frenchwoman Olivia, who worked in the UK for several years, offer excellent guided tours in English.
Olivia's company can cater for solo travellers, couples or large groups, and can organise an entire day's activity, including visits to the southern part of Aude Cathar Country to the Citadels of the Heights, Peyrepertuse and Quéribus, which both belong to the history of the Albigensian Crusade and Catharism. These citadels are both literally carved into the tops of mountains looking out over the valleys below. They take a bit of sweat and effort to get to by scaling the old, stone steps, but are well worth the effort to take in the stunning views that they offer below.
Having taken in the citadels, wine tasting is a good way to acclimatise back to ground level and Olivia can organise winetasting of Corbieres' powerful wines in the quaint village of Cucugnan. Following the tasting, you can request a booking at l'Auberge du Vigneron, which serves some fantastic foie gras, on a terrace overlooking the local vineyards.
If you have time to book in for a second day with Olivia, you can also take in the village of Lagrasse, which has been voted one of France's most beautiful villages and holds an antique market on weekends. You can pick up some excellent retro pices to ship back home. The town also plays host to a Romanesque Abbey, which gives further insight into the religious history of the region.
And Lagrasse woudn't be a classic French town if it didn't boast a superb restaurant. Drop by Hostellerie des Corbières, again Olivia can organise a booking, and feast on more of the region's delicacies.
If you left early enough that morning that last day's itinerary can be done in time to catch the evening flight back to Dublin from Carcassonne, with a few bottle of vin rouge in your bag to bring a little piece of France back to Ireland.
Fact Box
Getting there
Ryanir fly direct from Dublin to Carcassonne.
Accommodation
Le Domain D'Auriac is by far the best hotel in the region. Prices start at €120 per night.
There are 300+ Airbnb options in the region starting from €30 per night.
Eating out
Dinner at Le Domaine D'Auriac costs €95 for a five-course meal. There are also cheaper options available.
The Atelier de la Truffe offers a three-course meal for €40.
Le Creneau offers three courses for €35.
Local transport
There are regular shuttles buses from Carcassonne Airport to the city.
Olivia at Trésors du Languedoc can organise tailor-made trips around the Aude Cathar region: http://www.tresor-languedoc.com/