France is a destination that never gets old. With food, wine and scenery that has every other country screaming with envy, you could visit the nation for a lifetime and still be finding new gems that keep you engaged with the culture.
La Rochelle, on the south-west coast is one of those spots that you can revisit and get more out of each time. Its natural beauty and cuisine are superb, and with a direct flight from Dublin to the local airport, it's accessible within a couple of hours. A weekend in the city and nearby Oleron Island gives you time to soak up plenty of French culture before jumping back on a plane to Ireland.
From the airport an hour's drive will take you to Oleron Island, and the town of Le Chateau d'Oleron.
After an afternoon flight, you'll get there in time to go for a stroll down by the harbour to take in the multi-coloured artists' cabins. There are a good hundred of the cabins running along the water's edge dotted among restaurants and bars.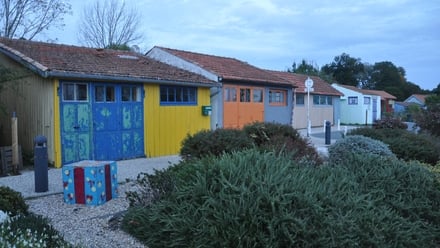 After a jaunt around the cabins, and a chat with some of the artists if you're lucky, next up is checking into your hotel and dinner. I did both in the same place, les Jardins d'Alienor, and you'd be hard pressed to find anything better. The eight-bedroom boutique hotel has been lovingly restored by a husband and wife team that has turned the place into something quite special.
With the exterior maintained they have turned the interior into a fantastic combination of modernity and period combined, with the bedrooms beautifully decorated. The restaurant is equally spectacular with the owner and chef serving up five- and seven-course tasting menus, with a fantastic wine list served up by their sommelier. Even if the hotel is booked out, try and get a reservation at the restaurant.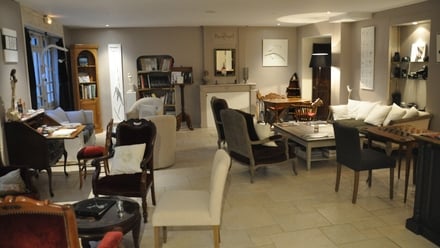 After breakfast at les Jardins, which includes homemade jam and croissants, it's time to hit the road again. Oleron is an accessible little island that one can cover in a day's driving. Think small island, small town life. Essentially, picturesque to beat the band, with lovely little stop-offs and sweeping vistas and stunning, deserted beaches. Yes, it really is that desirable a destination.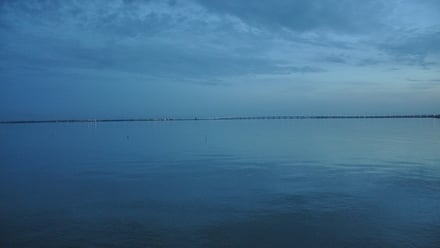 You can criss-cross the island all day looking at various sights but there a few highlights. The harbour of La Cotiniere is a chance to see a working fishing port in action, while the lighthouse at the Chassiron is spectacular, with beautiful landscaped gardens and a view out across the coast that is well worth the climb up the interior steps.
The other key stop off is the oyster farm at Fort Royer. These oysters are reputed to be the best in the world, and are shipped across the globe, from a very humble little oyster farm indeed.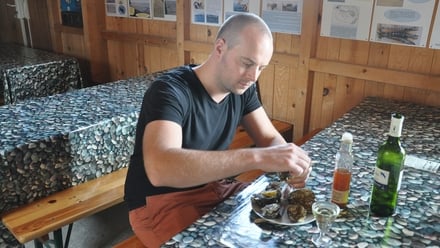 A tour gives you insight into how they have been farmed throughout the ages, while a tasting session at the end is a must, especially when washed down with the local white wine.
Grab a bite to eat at Les Alizes, just outside Saint Pierre d'Oleron, before you head to the second stop of your weekend – La Rochelle.
It's an hour back to the city, and if you've left Oleron early enough you can check out the world famous aquarium before dinner.
Un Hotel en Ville is a fantastic place to stay in town. Like les Jardins d'Alienor, Un Hotel is located in an old period building, very near the historic centre, but inside is all sleek design and uber modern tendencies. It works beautifully. A short walk away is l'Entracte restaurant, which serves local fare at reasonable prices, matched by local wine. Having had your feed, head onwards to the bars and taverns of the town.
The next day, hopefully minus a hangover, you'll have some time to take in the town, before heading to the airport for a lunchtime flight home.
A guided tour is a good idea so as to pack in as much as possible in a few short hours. The old harbour is definitely a highlight, while historic buildings and artifacts that relate to the Knights Templar, the Hundred Years War, the French Wars of Religion and the Huguenot rebellions dot the town.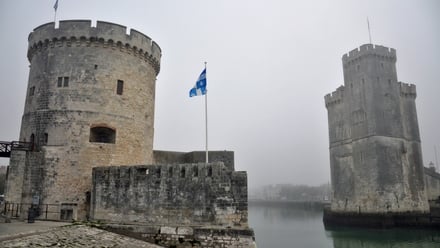 The town was also a Nazi stronghold and a major naval base during World War II, and Le Bunker museum traces that history superbly. As the name suggests a Nazi bunker has been maintained and used as a museum, which houses memorabilia from the time. Without a doubt this is a highlight of visiting the town and gives huge insight into the city's role in that most tragic of wars.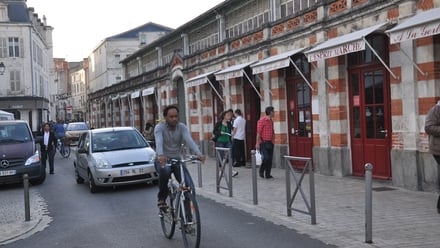 Located a stone's throw away from Le Bunker is the main market, where the best cheese, wine, foie gras and other delicacies of the region are all for sale. The best strategy here is to fill a travel case for airport check-in, and bring as much of La Rochelle back to Ireland as possible.
Words and photography by Tadhg Peavoy