2013 proved to be a very successful year for Tourism Ireland with The Gathering a particular highlight.
There were 8 million visitors to Ireland this year according to Tourism Ireland which contributed €3.64 billion to the economy, a 7% increase on 2012. While growth came from all areas, the United States, Canada, Germany, France, Spain and Australia all recorded significant increases.
The Gathering was a major focus when promoting Ireland throughout the year and while it enticed people to visit our island, there will hopefully be a lasting effect with the Irish Diaspora abroad having been engaged.
Speaking about the increase in visitors to Ireland, CEO of Tourism Ireland, Niall Gibbons said, "I am pleased to report an increase of over +7% in visitor numbers, over 2012. Growth has been recorded from all our market areas and 2013 will be a record year for visitor numbers from North America, Germany, France and Spain, as well as from our long-haul markets including Australia and New Zealand.
"We are particularly pleased with the performance from the United States – by the end of 2013, we will have welcomed one million American visitors, spending US$1 billion. The British market, which has proved challenging over the last few years for economic reasons, has also seen growth in visitor numbers in 2013 (+7%), which is also encouraging. In late 2013, we conducted our largest-ever sales mission to China and established representation in Brazil and Russia for the first time ever."
With the marketing plans in place for 2014, Gibbons commented, "Following a successful 2013, ambitious targets have been set for 2014-2016. Next year, we will place a major focus on promoting the Wild Atlantic Way, as well as on major events like Limerick City of Culture, the 'Grande Partenza' of the Giro d'Italia and the Croke Park Classic, when the University of Central Florida takes on Penn State in their college football season opener. We will also build on the legacy of the Gathering, continuing to reach out to the Diaspora across the world."
Another highlight of 2013 was the Global Greening initiative for St. Patrick's Day which saw landmarks all around the world illuminated in green to mark the occassion.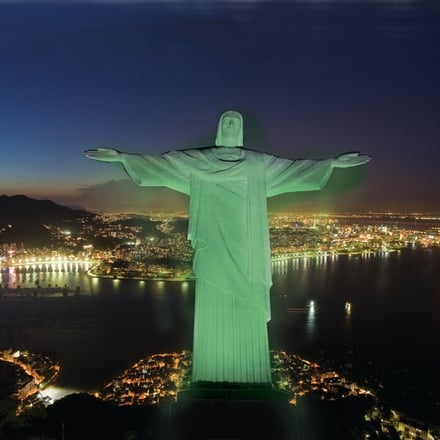 Rio de Janeiro.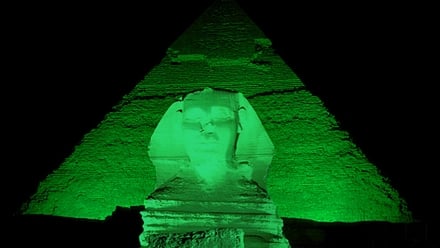 Pyramids and Sphinx at Giza.