Click on the flag to view more images from Finland's Dawn Chorus
Country: Finland
Organisation: YLE (with BirdLife Suomi)

Location: Hyvelänjärvi, Lohja
Every year, the sounds we hear from Lohja are different, because the water situation is different.  At this spot we wish to get forest sounds and sounds from shorebirds and waterbirds and geese etc.  Hyvelänjärvi, in Nummi, is an agricultural area, and the fields in the area flood during the spring. Many birds like to rest there during their migration.
On Air: Minna Pyykkö (journalist/Finnish broadcasting company YLE) and Jan Södersved (bird specialist/Birdlife Finland)
Click here to read more about Finland and the Dawn Chorus, and click here for Minna's report about the night of the Dawn Chorus!
Key Species: Northern lapwing- töyhtöhyyppä (Vanellus vanellus) or the skylark- kiuru (Alauda arvensis).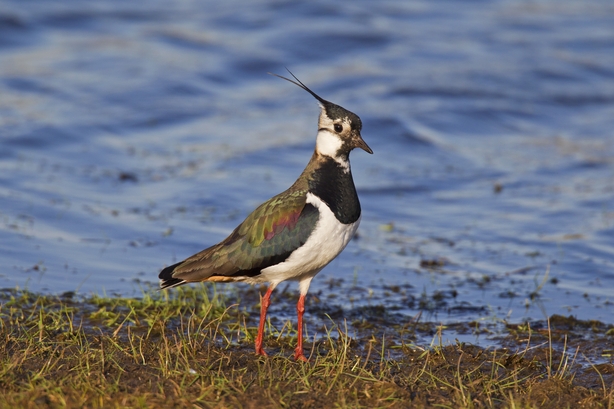 Other bird species that we are probably going to hear in the Dawn Chorus programme include Black Grouse, Blackbird, Chaffinch, Crane, Curlew, Dunnock, Goldcrest, Goldfinch, Great Tit, Greenfinch, Jackdaw, Lapwing, Pied Flycatcher, Redwing, Robin, Skylark, Song Thrush, Starling, Wagtail, Whooper Swan, Willow Warbler, Wood Pigeon, Woodcock, Yellowhammer