Click on the flag to view more images from England's Dawn Chorus
Country: England
Organisation: EBU - BBC Radio Cambridgeshire
Location: Cambridgeshire - Wicken Fen
Wicken Fen is a 250 hectare site of fenland, farmland, marsh, and reedbeds in Cambridgeshire.  It is one of Britain's oldest nature reserves, and was the first reserve cared for by the National Trust, starting in 1899 – celebrating its 120th birthday this year.  It is one of only four wild fens which still survive in the enormous Great Fen Basin area of East Anglia, where 99.9% of the former fens have now been replaced by arable cultivation.  For more details, see www.nationaltrust.org.uk.
On Air: Sue Marchant (reporter) & Martin Lester (bird expert)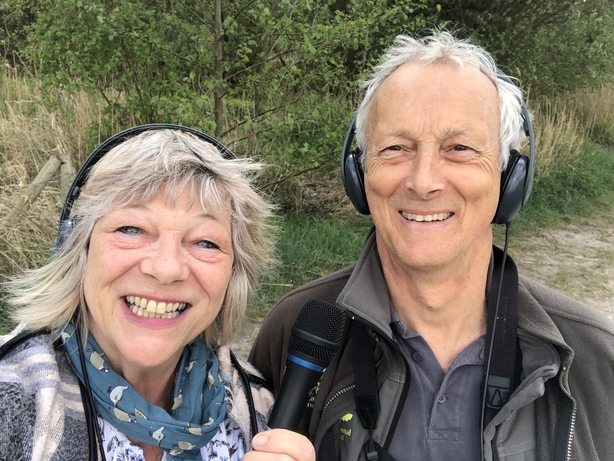 Sue Marchant: Sue is presenter of Runaround Sue on BBC Radio Cambridgeshire (www.bbc.co.uk/radiocambridgeshire).  She has been part of the entertainment industry since birth!  She has moved from singing on the bar in her parents pub at the age of four to hosting numerous music festivals.  She's been an actress on the small screen with parts in programmes like Boon, Brookside and Martin Chuzlewit.  A lover of radio, Sue spent just over two years at a local commercial station before joining the BBC to broadcast through the night, and then during early evenings, to radio stations in the Eastern Counties.  Sue would like to captain the starship Voyager, if only for the uniform, but BBC Local Radio is the next best thing!  Apart from music, Sue is an avid lover of her chickens, cats, rabbits, old cars, her cosmic camper van, sparkly clothes and chocolate!
Martin Lester: Martin Lester is the Countryside Manager at the National Trust's Wicken Fen Nature Reserve in Cambridgeshire.  He has worked at Wicken Fen for 25 years, and is a wetlands specialist and ornithological expert.  The dawn chorus is a real highlight for Martin, who enjoys leading walks for visitors, and sharing his passion for and knowledge of birds and birdsong.
Key Species: Cuckoo, Bittern
There are about eight visiting male cuckoos presently which prey on reed warbler eggs.  We're also hoping to hear from the bittern.  Other bird species recorded living at the site include great crested grebe, cormorant, gadwall, teal, sparrowhawk, water rail, kingfisher, snipe, woodcock, great spotted and green woodpeckers; and barn, little, tawny, long-eared and short-eared owls.  Visiting birds include bittern, whooper swan, golden plover, garganey, pochard, goosander, marsh harrier, hen harrier, merlin and hobby. In season, it is most unlikely that visitors will fail to hear the 'drumming' of snipe'.
Location: West Midlands - Wolverhampton
On Air: Chris Baines, the founder of International Dawn Chorus Day.  Chris started International Dawn Chorus Day on his 40th birthday back in 1987 and is thrilled that has taken on a life of its own over the years!  For more information, visit www.bbcwildlife.org.uk/idcd.
Chris recently won a Charity Film Award (against 150 competitors) for his film, The Living Thames.  The Living Thames is an odyssey along the river as it meanders through London and flows out to sea, exploring its ever-changing ecology.  Sixty years ago the Thames was severely polluted and biologically dead and now it's come back to life; Chris's film tells the hidden story.  To view the film, visit https://www.charityfilmawards.com/videos/the-living-thames.
Key Species: Great and blue tits, wren, robin, blackbird, wood pigeon and song thrush.
Location: A back garden in Suffolk - Ipswich
On Air: Donna & Eric Simmonds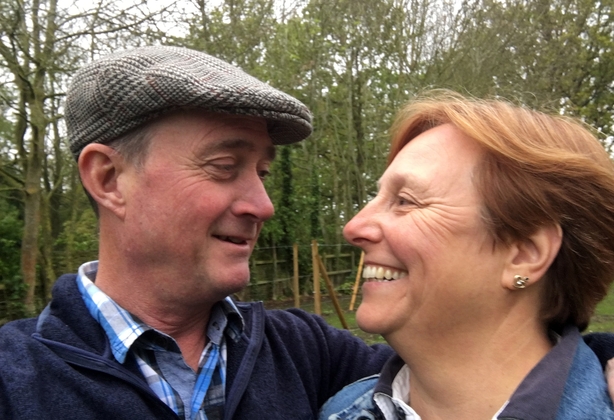 Key Species: Blackbird
We can also expect to hear Robins, Rookery, Chaffinches, Goldfinches
Suffolk is the most Easterly point in Britain so it is first to get the sun.  It is a haven for wildlife, including wetland birds.  Eric's garden is the archetypal English country garden, complete with a woodpecker!
"The world has music for those who listen" (George Santayana)
Join us tonight as Derek Mooney and his team broadcast the Dawn Chorus from around the world. @NatureRTE pic.twitter.com/YZYkQmy6sd

— Simmo (@UniqueBirdBoxes) May 5, 2018