Neven Maguire is back with a brand new six part series of his popular Food Trails, and this year his travels take him from Faro in the South of Portugal to the Douro Valley in the North of the country.
This year, our favourite Cavan chef will bring viewers on a scenic and salivating tour through Lisbon, Evora, Aviero and Porto, where he meets an interesting collection of chefs and food and wine producers, including one producer who stores his wine underwater in Europe's largest manmade lake.
Neven also visits the Porches Pottery, set up by Irish artist Patrick Swift in 1968, and tries his hand at painting tiles in Porto.
"I can definitely say that travelling through Portugal for this new series was one of the best trips I've ever had as a chef. Portugal is so varied, from the Algarve to Alentejo, Porto and Lisbon.
"We met some amazing people and tasted and experienced some great produce and food. Their wine is exceptional, the food is delicious, and the people are so kind and good natured" says Neven.
"I'm familiar with Portugal and I really like it. Each region is so different. They love Irish people and going there with the crew was a lovely experience. You're working, but you're learning".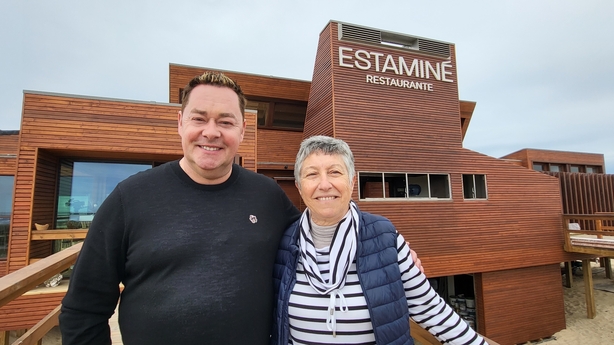 In the first of six programmes Neven goes fishing for razor clams, and also visits the Estaminé Restaurant where he meets owner and manager Isabel Vincente.
Piri Piri chicken is very popular in Portugal and he heads for the O Ribeirinho restaurant which is one of the busiest places in the Algarve, where more than 600 chickens are cooked every day.
Neven takes a boat trip to see dolphins and also take in the beautiful coastline. He also visits Porches Pottery which was set up in1968 by Irish artist Patrick Swift to maintain the tradition of Portuguese pottery.
Each week our host will also cook a dish that has been inspired by his adventures. Tonight's dish is a Sheep's Cheese Puff Pastry Tart.
Watch Neven's Portuguese Food Trails Wednesdays at 8.30pm on RTÉ One.