Chef Neven Maguire returns to RTÉ One with a brand new six-part series of Neven's Irish Seafood Trails.
As he travels around Ireland, the Cavan man will meet with some of the producers and chefs who are responsible for Ireland's great seafood reputation.
In this fourth series of his hugely popular seafood travels, Neven includes Kerry, Dublin, Mayo, Cork and Galway. And, as always, Neven prepares delicious dishes based on local produce throughout the series.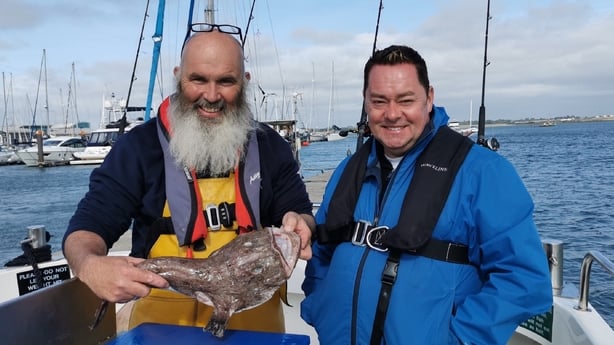 This week, Neven's Seafood Trails leads our host to Dublin and his first stop is at the Malahide Marina where he meets Eamon McGrattan of the Malahide Charter Boat for a fishing trip near Lambay Island.
After successfully landing some mackerel, Eamon treats Neven to an on board barbecue, and cooks up some appetising Monkfish, Chorizo and Pepper Kebabs.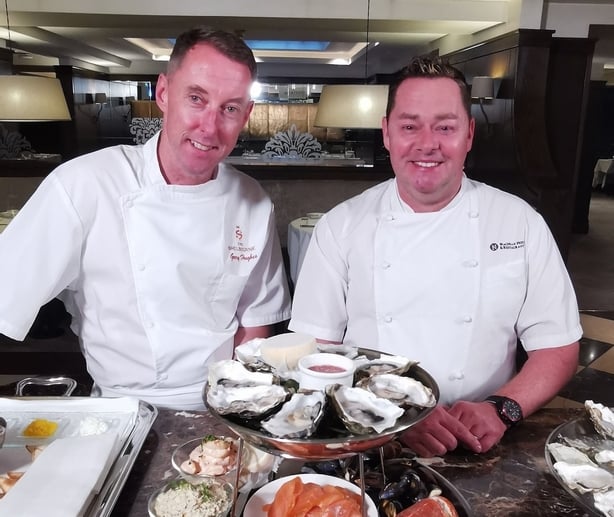 Neven then heads into Dublin city centre to SOLE Seafood and Grill to meet Executive Head Chef Richie Wilson. #SOLE is renowned for its menu which includes seafood from around the entire Irish coast, and Richie shows Neven how to make a delicious John Dory with a Cod Brandade and Muscat Sauce.
St.Stephen's Green is Neven's next stop, and the historic Shelbourne Hotel which has been welcoming guests for almost 200 years. Here Neven meets Executive Chef Garry Hughes for a tasting of luxurious seafood.
After trying oysters from Carlingford, Dungarvan and The Burren, Neven samples a 'Seafood Tower' of Lambay Lobsters, Sligo Mussels, Dublin Bay Prawns, Liscannor Crab and Irish salmon, smoked in-house at the Shelbourne. For an extra special treat Garry serves Neven some Pearl and Beluga Caviar.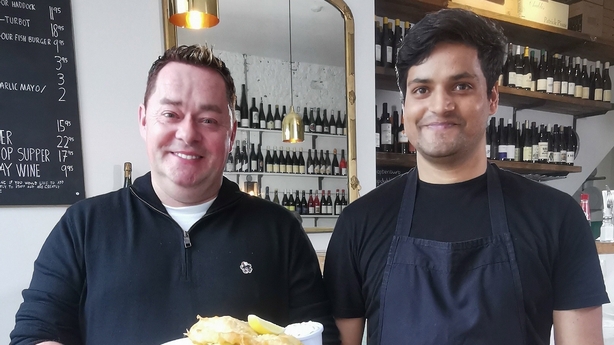 From caviar to award-winning fish and chips, Dublin has an impressive variety of seafood to offer. Neven crosses the River Liffey to Smithfield to visit The Fish Shop, winner of 'Best Seafood Experience In Ireland'.
Chef Tara Chapagain shares his techniques for cooking great fish and chips and serves up two of his signature dishes – 'Posh' Fish and Chips made with turbot, and Cockles with Chorizo and Sherry.
The Fish Shop is also renowned for its extensive wine list, and Neven enjoys a glass of white wine 'paired' specially with fish and chips.
Neven's own recipe this week is a Mackerel and Vegetable Tray Bake – a great way to feed the family.