Originally from Edmonton, Alberta in Canada, Randy Lewis has been working in restaurants since the ripe age of 13. Having spent years travelling the world for food inspiration, the chef spent much of the pandemic making the most of his Irish surroundings.
In 2020, Lewis explored the incredible food scene surrounding Ireland's Ancient East - you can watch the series back here.
This year, to celebrate even more of the country's finest food producers, he will be going north to explore the best of Derry. Here, the chef shares some highlights from his latest trip.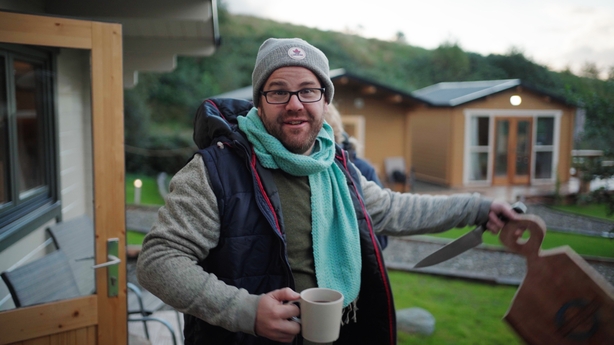 It's day three of my LegenDerry Adventure, and this episode is adrenalin-packed as I relive my childhood screaming like a monkey as I whizz through a 200 year old oak wood on one of Ireland's longest zipwires.
Even more adrenalin was found with Stephen from Foyle Venture Cruises - he even let me drive the boat as I learnt about the history of the river Foyle and its connection with World War 2 U-Boats.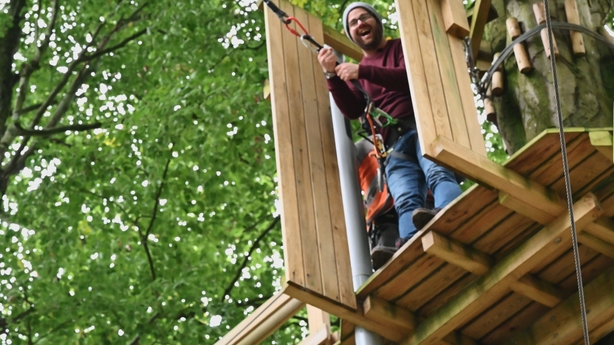 From a food perspective, I got to meet fishmonger Brendan Moore - a man who is incredibly passionate about what he does. I learnt about the incredible variety of seafood in this part of the world not to mention Lough Foyle Oysters - a truly unique offering limited to a very short season, I was lucky I got there when I did!
Chef Phelim from Browns Bonds Hill is a master of his trade and is one of the best fine dining in Derry. His experience from winning the regional final of Great British Menu on BBC has served him well. It won't be long before this talented chef has his own restaurant as he's well known around the streets of Derry already.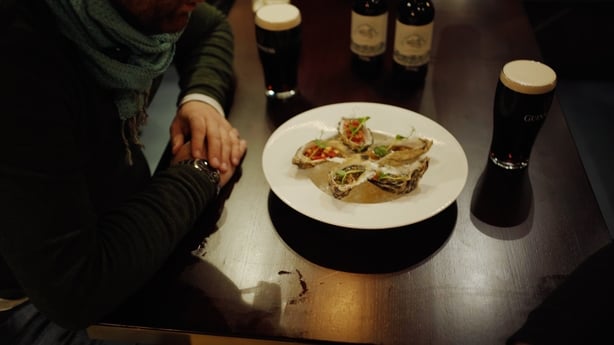 My final stop of the day brought me to Da Vinci's Hotel to drink some Foysters and eat some oysters! Conor's knowledge of different types of oysters was enlightening and I was shocked by the variety of oysters available.
Don't forget, they are meant to be swallowed rather than chewed, but that didn't stop me loving these tasteful local Foyle oysters.