In 2020 Randy Lewis, a Canadian chef and travel enthusiast living in Lahinch, Co Clare, started planning his Irish food and travel adventure which he would do in a VW Campervan.
He covered a number of counties in just six days, visiting a dozen food businesses and enjoying some great Irish adventure in the great outdoors.
What sets Randy apart is that he has been travelling and enjoying the flavours of far flung places for over 20 years bringing the flavours back to his restaurant in Lahinch. He lives and learns through experiencing cultures and enjoying food, landscapes and experiences.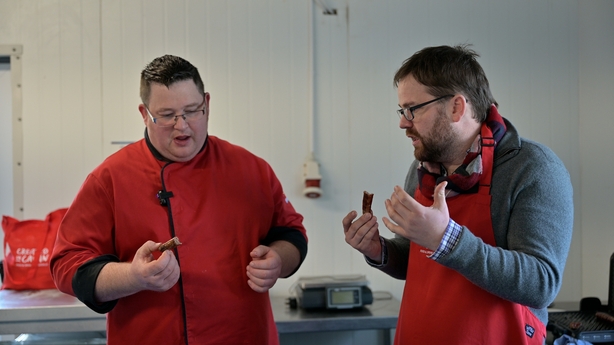 And all too soon it is over! For his final adventure, Randy heads inland to Meath and finally on to Cavan for the last day on the road.
Another early start, Randy visits a Bakery in Co. Meath to meet the Happy Baker, Christina Keating, where he creates a delicious cinnamon roll which might yet appear on shelves around the country. He also visits Barry John in Cavan who holds the world record for sausage making, with78 sausages produced in a minute!
Here he makes a summer sausage recipe before trying his hand at pike fishing on the second longest river in Ireland as finally he hits the road home planning his next Irish adventure.