What to drink when you're not drinking? It's a question we've been asking ourselves for quite some time. In the past, we would rely on sparkling water, juice, fizzy drinks, energy frinks or even just a cup of tea.
These days, however, we have many more options at our disposal. Thanks to the demand for 'low and no' libations, higher quality, no-abv spirits, UK sales are at a record high, according to market researchers Nielsen.
In Ireland, sales of low and non-alcoholic beer jumped by 60% in 2018 alone. And the arrival of non-alcoholic venues, such as The Virgin Mary in Dublin, has shown that many are looking for a booze-free experience.
With the rise of the mindful drinking movement, and the popularity of Dry January, there are now plenty of very satisfying, stylish serves out there.
Here's what's stirring our interest…
1. Gordon's Alcohol Free 0.0%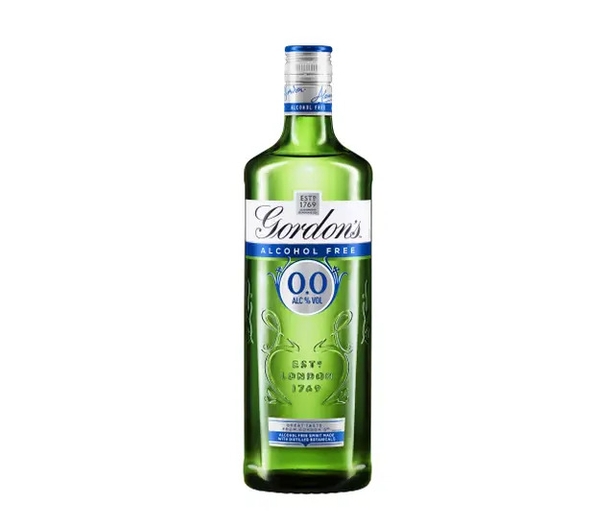 When you want to dial down the abv to zero but still long for the refreshing, juniper forward taste of a Gordon's with tonic, your favourite ritual can be just as gratifying thanks to this new alcohol-free alternative. Made using the finest distilled botanicals, the suggested serve is 50ml Gordon's over ice, topped with 250ml tonic and a wedge of lime. Very convincing, chances are you'll be back for a second and it's so characterful, a great go-to when you want to pace yourself further down the line.
2. Lyre's, 0.0%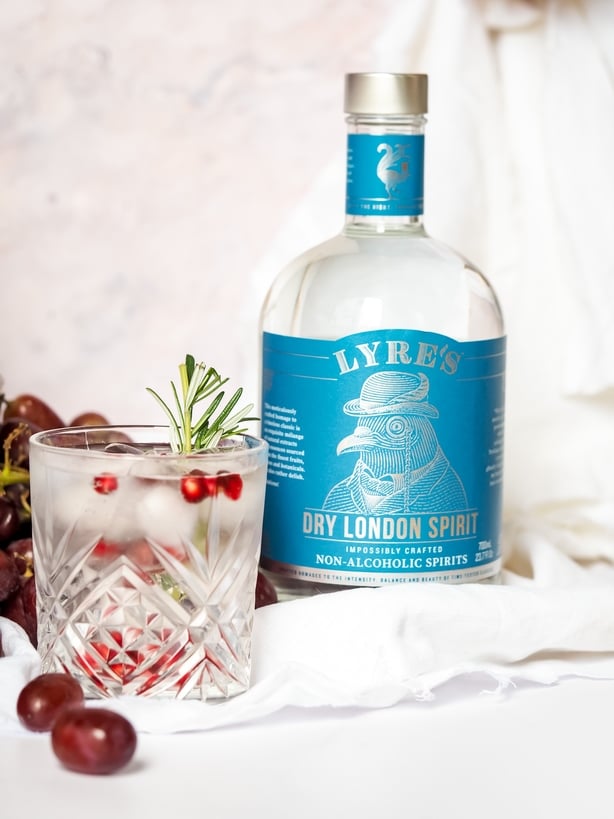 Lyre's has been crafted using all-natural essences, extracts and distillates so as to match the aroma, taste, and appearance of the traditional spirit, without using alcohol as a base. They have a range of non-alcoholic spirits ranging including Amereti, Orange Sec, Italian Spritz, and an Espresso Martini set. There are plenty of recipes to be found on their website so you can have a fabulous night of mocktails.
3. Eins-Zwei-Zero, 0.0%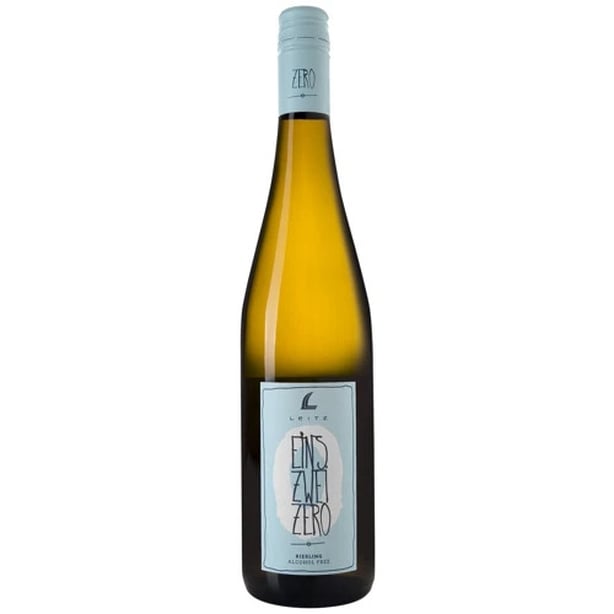 The Leitz Eins-Zwei-Zero offers an original character that is clean and fresh with notes of lime and citrus; surprisingly rhubarb and a little hint of red apples on an underlying mineral base. The finish is dry and relatively long. Of course, an alcohol-free wine never will give the same depth and weight as wine with alcohol, but this is extremely close to it.
4. Martini Vibrante Non-Alcoholic Aperitif, <0.5% vol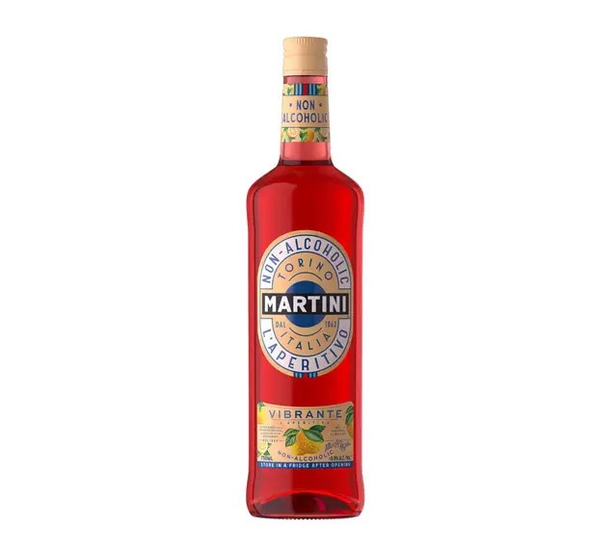 Beautifully balanced with enticing notes of bergamot, and made with the same wines as Martini's classic vermouths, the alcohol is 'gently removed and naturally infused with a selection of sustainably sourced botanicals' in this ace interpretation. The result is a classic Italian style aperitivo with enough vibrancy and va-va-voom to warrant a detour down sober street. Enjoy equal parts Martini Vibrante and tonic with a slice of orange for lots of guilt-free, flavoursome fun.
5. FLUÈRE Original Non-alcoholic Distilled Spirit, 0.1%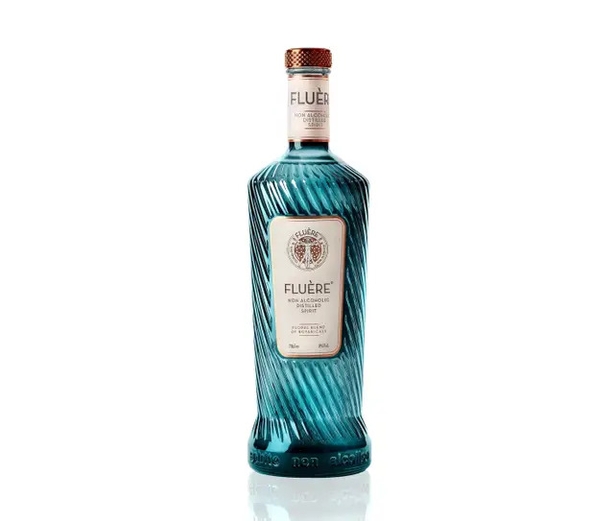 A sophisticated serve that's versatile enough to be enjoyed in non-alcoholic cocktails, mocktails and low-alcoholic drinks as well as a FLUÈRE and tonic. FLUÈRE (pronounced flew-air with four expressions in the range) is made using the same techniques as alcohol based spirits, and has a 'pleasant after-bite typically associated with alcoholic drinks'. With subtle scents of juniper and lime peel aligned with an element of lavender and coriander, there's also a lingering spicy, peppery note billed as the after-bite.
6. Seedlip Non-alcoholic Spirit Citrus Grove 42, 0%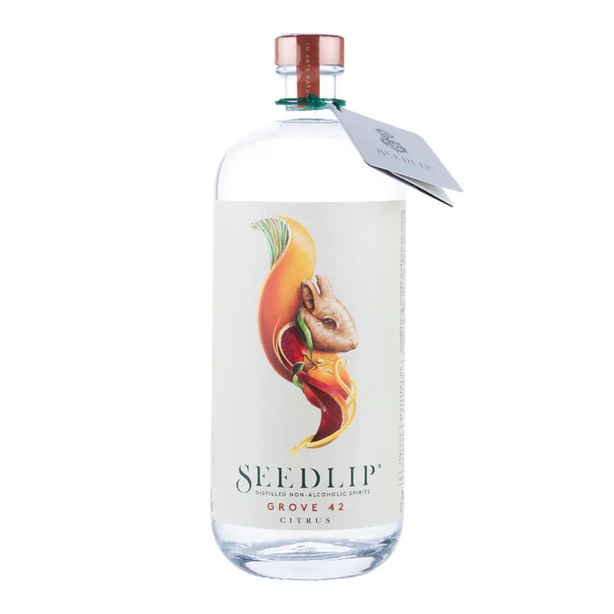 A sophisticated, warm, citrus blend using three varieties of Mediterranean Orange, Lemon peel, Ginger & Lemongrass distillates with the cool prickle of Japanese Sansho Peppercorn. Best served with tonic for a sophisticated alternative.
7. Freixenet Legero Sparkling 0%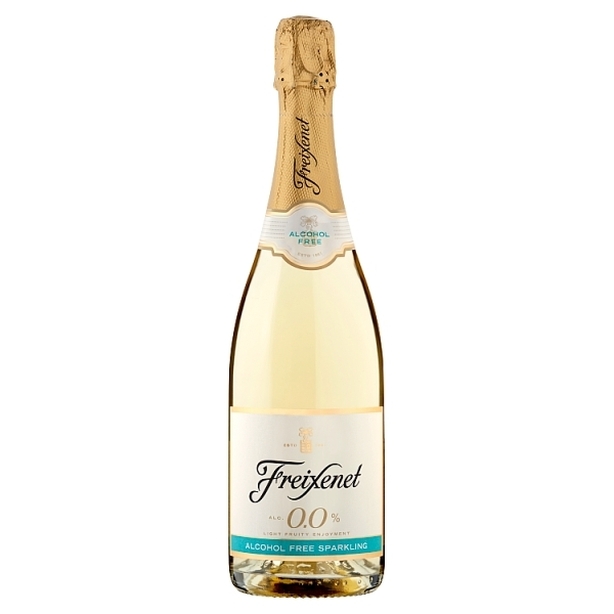 A family-owned business with over 150 years of heritage in the Catalonia region, Freixenet have created a wide range of wines in their time. In response to the growing demand of those looking for a quality non alcoholic sparkling wine experience, they have created a refreshing drink with tropical notes and citrusy flavours. This alcohol free sparkler is a perfect alternative for your next celebration.