After this long period of homeschooling, staying at home and missing their friends, it's even more important to keep younger family members happy and adults sane! Spending time in the kitchen with my two was always a very happy time when they were small and even now that they are all grown up – well, they think they are – it is still a lovely way to spend time.
Having children in the kitchen is about making memories and I still remember the first little recipes I did with them, that excitement and great confidence that young ones have preparing scones, simple bread doughs, easy soups and cake batters. They're great at reading recipes and measuring the ingredients.
So what if there is a bit of a mess (just teach them how to clean well!) – this process will improve their life skills, personal journeys and encourages adapting to new learning experiences. Enjoy these magical moments!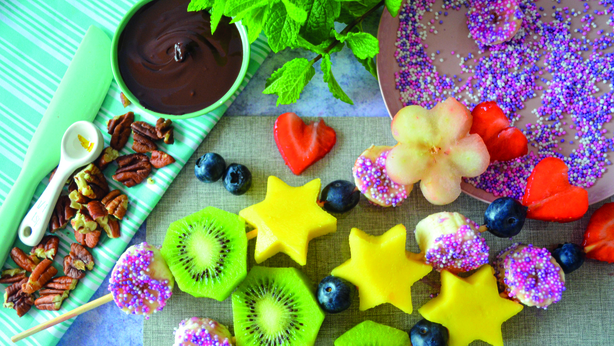 Fairy Fruit wands
"Keeping everyone busy these days is a challenge so some fun time in the kitchen with a recipe that is easy is just what is needed. Because they are using a cutter to shape, don't waste the excess fruit – keep it to make a smoothie or a jelly – there you go, another two activities in the kitchen for everyone!"
Makes: As many or as few as you like, depending on how much fruit you are using.
5 strawberries
2 to 3 kiwi fruit, peeled and sliced
1 mango, peeled and sliced
1 to 2 bananas, peeled
A handful of blueberries
Skewers – be careful with them
Cutters, any shapes will do
Sprinkles
Chopped nuts
Melted chocolate
Yoghurt, to dip
Method
Have the sprinkles, nuts, melted chocolate and yoghurt all in bowls so that the kids can spread or sprinkle over the wands.
Place the fruit slices out on a tray. Use sprinkles on fruit before you thread them.
Using the shapes cut out stars, hearts or whatever cutters you like. Thread them onto the skewers – they are more impressive if you keep to a pattern but free styling is good as well!
Place them on a board or tray or even inserted into a halved orange or melon and serve with chopped nuts, melted chocolate and yoghurt. Other fruits to use: melons, grapes, pineapple.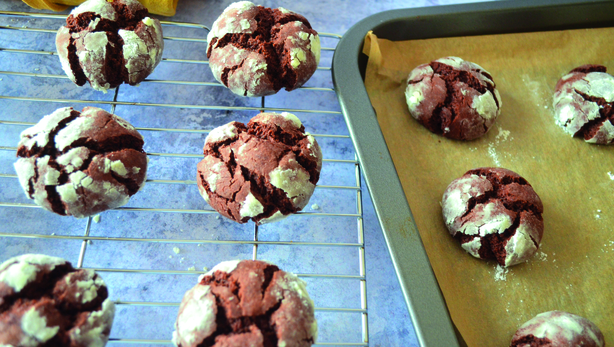 Chocolate crinkle biscuits
"The crinkles in this classic biscuit will keep the children intrigued and they are really yummy"
Makes 20
60g cocoa powder
160g caster sugar
50ml rapeseed oil
2 eggs
170g plain flour
1 tsp baking powder
4 tbsp icing sugar
Method
To prepare the biscuits, combine the cocoa, caster sugar and oil together. Add the eggs, one at a time, whisking until combined.
Sift the flour and baking powder together in a bowl and then fold it into the egg mixture until it forms a soft dough. Place it into the fridge for 1 hour.
Pre-heat the oven to 190°C/fan 170°C/gas 5. Line 2 baking trays with parchment.
Spread the icing sugar out on a plate. Roll a walnut-sized piece dough into a ball, then roll it in the icing sugar. Place on the lined tray and repeat with the remaining dough. Bake for 10 minutes – take out and they will firm up as they cool. Transfer to a cooling rack.
Note: These will keep fresh for 4 days, but mine are usually finished long before that!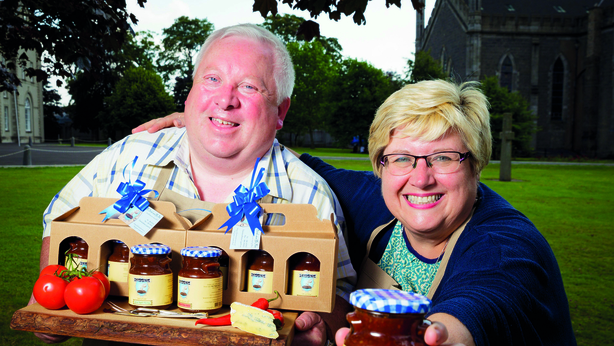 #lovelocal
The Birds & the Teas
As it happens, local to me are Olive and Pat Germaine, the passionate founders of The Birds & the Teas, who provide a range of handmade, slow cooked chutneys, relishes and preserves. All products are made in the traditional manner in large preserving pans, to enhance their unique taste.
Customers describe their products as 'Memories in a Jar', evoking memories of their grandmothers' kitchens with a modern twist. The products showcase locally sourced fresh fruit and vegetables, whenever possible, and are free from preservatives, and most are gluten free. See thebirdsandtheteas.ie to place your order!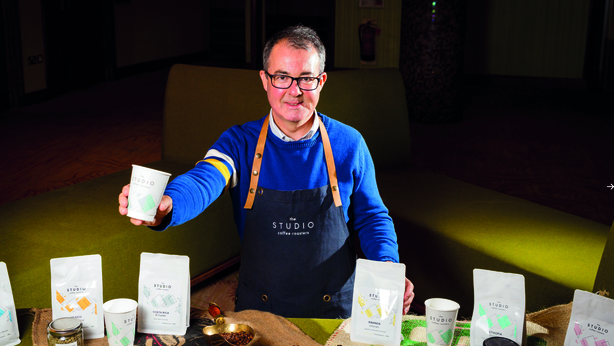 #lovelocal
The Studio Coffee Roasters
If you love your coffee, then check out master coffee roaster, Alan Philips STUDIO coffee roasters. The product range includes 10 single origin speciality coffees from Africa & Latin America in ground, whole-bean, capsule and cold brew forms. Stocked in selected stores and most importantly, Studio is available online now to all coffee enthusiasts.
The quality on offer has been recognised with 4 UK Great Taste awards and three coffees honoured at the Irish Food Awards. The ethos of the company also extends into ethical and organic sourcing and a sustainable approach to coffee sourcing. The Studio sends its used coffee sacks to a social enterprise in Malawi that makes lunch boxes and shopping bags out of them. thestudiocoffee.com