He's taken us across Spain and Ireland, taste-testing his way through some of the most celebrated food regions in the world. However, for Neven Maguire Ireland's seafood will always be one of the most inspiring food scenes out there. 
Now, our favourite Cavan chef is back again with another season of Neven's Irish Seafood Trails, his popular show highlighting the best of Ireland's seafood. 
Diving into the New Year, the seven-part series will see the chef continue his search for the finest and freshest produce takes him to East Cork and Ballycotton, Clare, Waterford, Kenmare and Castletownbere. He also visits Kilmacalogue and Kinsale, Donegal and Wexford.
On tonight's episode... 
Neven hits up not one, but two of the most scenic spots on Ireland's coast, heading to Castletownbere in Co. Cork and Kenmare in Co. Kerry to sample the seafood on offer there.
Starting in Castletownbere, Neven visits Ireland's largest whitefish port, where he joins local skipper Sean O'Sullivan on his boat as it heads back to the Castletownbere Fishermen's Co-op after two days at sea. The Co-op is a wonder itself: founded 50 years ago by six fishermen, it now includes 64 boats, 120 employees on shore and 360 at sea.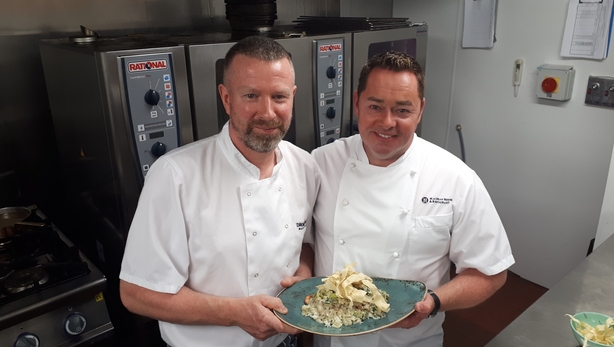 After processing, the fish is sold throughout Ireland and also worldwide. Daily catches include monkfish, hake, ray, black sole, whiting, cod, and pollock, and as 95% of the area's economy depends on fishing, the Co-op is crucial to the community.
In Kerry, Neven visits the luxurious Boat House restaurant at Dromquinna Manor, where guests can opt to arrive by boat. Chef Benny Scannell shares his recipe for a delicious Green Curry made with Monkfish, and Prawns from Castletownbere.
Neven one to miss a speedboat moment, Neven hops aboard for an exhilarating tour from Garnish Harbour, taking in the extraordinary Bull and Calf Rocks. Seeing all kinds of terrains, Neven's tour even takes him underneath Ireland's only cable car.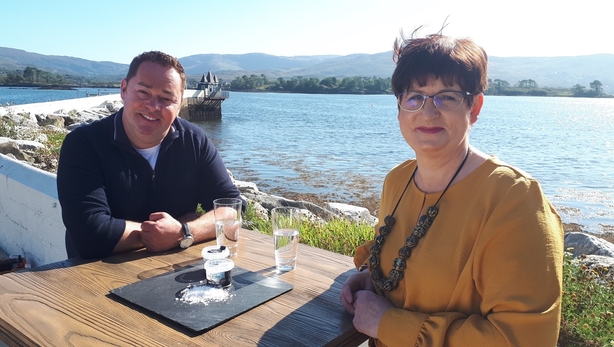 Exquisite seafood is an easy route into the food culture on Ireland's coast, but as Neven shows, just as fascinating is the premium quality sea salt produced around the Beara Peninsula. Neven meets Aileen O'Neill, owner of the award winning Irish Atlantic Sea Salt to learn how this crystal, organic salt is made.
Sea salt is a versatile product, and a short distance away in Kenmare, chocolatier Benoit Lorge uses it as a key ingredient in chocolate making. Benoit treats Neven to a tasting of delicious handmade chocolates and explains how even a sprinkling of sea salt can magically enhance the flavour of chocolate.
Neven's own recipe this week is Roast Hake with a Smoked Bacon Mash and Red Wine Sauce. Get the recipe here.