The sheer abundance of great coffee spots has meant that when it comes to finding the best place for a properly good cup of coffee, you can be stumped.
With all the talk of roasts, blends, aeropress and whatever newfangled device you've been sold to make a cup of joe, it's hard to figure out exactly what you like about coffee. 
A cool way to get in touch with coffee and the talented producers of it around Ireland is to seek out the ones who roast their own.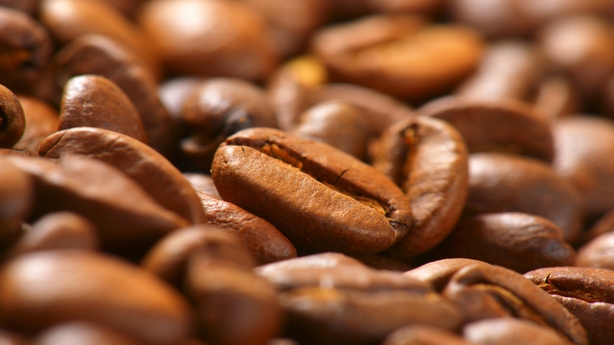 Not only are these among the most passionate of coffee nerds - that equipment isn't cheap, not to mention the time and research that goes into roasting - but get them talking about their roasts and they're usually delighted to share their knowledge. 
Roasting is one of the most important - if not the most important - parts of brewing a great cup of coffee, as it's in this highly varied, highly customisable, often highly personal process that the flavour of coffee is developed. 
Starting out with green beans, a roaster will choose either a light, medium or dark roast. In the simplest terms, a light roast creates an acidic and light-bodied flavour, a medium roast creates a balanced and more aromatic flavour depending on the flavour notes in the coffee beans, and a dark roast creates a rich and bittersweet flavour. 
Now that the bare essentials of what roasting does is out of the way, here's where to find some of the most inventive and exciting cups of coffee around the country. 
3fe, Dublin
For many, this is where Ireland got serious about coffee. Headed by Colin Harmon who wrote his book What I Know About Running Coffee Shops, it's a bona fide institution, with a barista training programme and online shop. Central to his vision, of course, was perfecting the house blend, which is so celebrated that it maintains a strong presence on the counters of some of the best cafés around the country.
Stopping into the Lower Grand Canal St café is an exciting experience for any coffee lover, safe in the knowledge they'll be served an incredible cup of coffee. You can order your usual white or black coffee, or go for one of the items from the tasting menu. They create a range of varying blends and the baristas are the best qualified to fill you in on what means what. 
Urbanity, Dublin
Comparatively new to the scene, Urbanity opened in Smithfield in 2016 with a focus on great food and small-batch coffee roasted in-house. It's so in-house, in fact, that you can sit right beside the off-duty roaster while tucking into your smoothie bowl or avocado toast. 
Three Fools, Cork
Cork deserves as much praise for its coffee culture as Dublin, and Three Fools proves that fact. Roasted in-house, their coffee is for sale wholesale and online but is naturally best enjoyed in their glass-fronted café on Cork's Grand parade. Flooded with glowing reviews online, their espresso is smooth and creamy, and staff are always on hand to guide you through their blends. 
9th Degree, Dublin
A longtime haunt for cash-strapped and tired students, the Dublin Barista School is one of the city's best kept secrets. But James McCormack, the man behind the school, has branched out into his own coffee bar on Westmorland St, 9th Degree. 
Clearly passionate about everything to do with coffee, McCormack wanted more control over his coffee and the roasting stage, and now roasts in small batches that are incredibly unique.
Ariosa, Drogheda
Favouring a slow and steady approach to roasting, the team in Ariosa are clearly passionate about their coffee and eager to share that passion. If you want to really learn about coffee flavour profiles and how roasting can change that, here is the spot for you: they roast one batch of coffee at a time, allowing each flavour to be highlighted. 
TwoFifty Square, Dublin
As well as being a hub for creative and exciting foodie pop ups like Caribbean Lil Portie's in recent years, TwoFifty Square excel at coffee, roasting their own beans on their Rathmines site. A cursory scroll through their Instagram will find the team enthusing over rare "natural mutations" and beans from a farm run by 21 women in Colombia. 
bia + brew, Waterford
Sharing a site with Trá Coffee Roasters means that this vegetarian and vegan café has some of the best coffee around, all brewed on site. Favouring 100% Arabica beans, which are hand-roasted, they are beloved for their delicious treats and smooth coffees.