The best fillet steak in the world comes from Ireland, it was announced at a ceremony held in Dublin last night.
The Irish steak, made from Angus cross beef and reared in Limerick, was crowned the "World's Best Fillet" at the World Steak Challenge and was described by judges as being "picture-perfect fillet with all the flavour to back it up".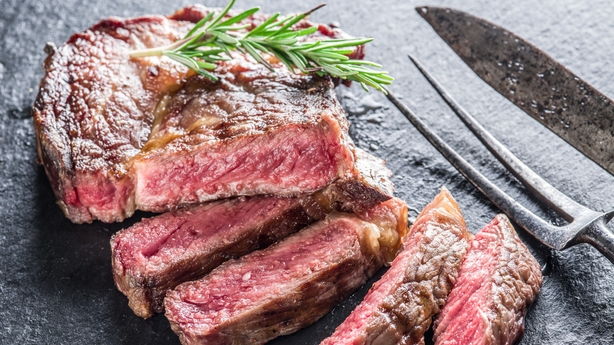 And while such an accolade would make you think this is a pricey cut of meat, think again: the fillet is sold by supermarket Aldi under their specially selected own label.
Competition is tough in this field, as the World Steak Challenge examines steaks from 25 countries and roughly 31 different breeds, all vying for medals and champion's titles.
This was the first time the awards were held in Ireland, and over the course of the night, 75 Irish businesses were celebrated for their produce.
On Tuesday, more than 300 entries were thoroughly inspected at Dublin's Fire restaurant, with a panel of 40 judges comprising industry experts and consumers giving each entry the once over. Overseeing this was Richie Wilson, the chair of judges and the executive chef of Fire restaurant, and Ioannis Grammenos, the deputy chair, Greek chef and "meatologist".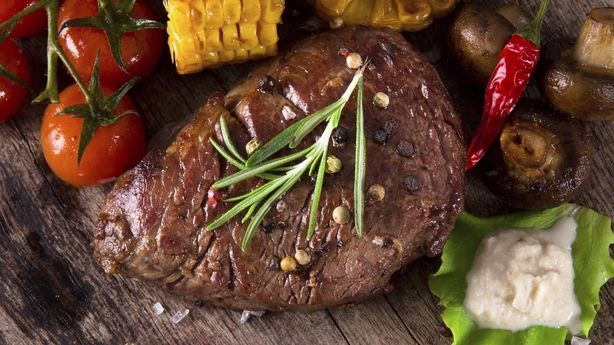 There are seven categories, each hotly contested, and winners were announced at a ceremony in the Round Room of the Mansion House. A steak from Finland was named the "Worlds Best Steak" for the second year in a row,
The seven category title winners were announced at a ceremony in the Round Room of the Mansion House, with a steak from Finland securing the overall championship title of "Worlds Best Steak" for a second year running, a grass-fed ribeye produced by JN Meat International.
By the end of the ceremony, 15 Irish producers had pocketed 75 medals, in a competition that up until this year had never seen and Irish winner in any category.
So there's only one thing for it: it's time for a celebratory barbeque.
Read the full list of Irish winners below!
Liffey Meats – three golds for fillet and ribeye steaks, all grass-fed and raised in Ireland, three silvers and one bronze
Musgrave – three golds for grass-fed fillet, sirloin and ribeye raised in Co Cork and one silver
ABP Ireland – six golds, four silver and eight bronze medals
Ashbourne Meats – gold for grass-fed fillet and one silver
Dawn Meats – two silver and one bronze
Dunbia UK – gold for a grass-fed Aberdeen Angus fillet raised in Scotlandand two silvers.
Higgins Butchers, Sutton Co Dublin – two silver
James Whelan butchers – gold for grass-fed sirloin Angus raised in Co Tipperary and one silver
Kepak – gold for a grain fed sirloin SMX raised in Scotland, one silver and three bronze
Kerrigan's butchers, Dublin– silver for a grass-fed sirloin Waygu/Holstein.
Martin Jennings Wholesale – gold for grass-fed Aberdeen Angus cross fillet and two silver
Martin O'Dwyer Butcher – one bronze for a grass fed ribeye raised in Co Tipperary.
Ralvale Ltd T/A FX Buckley Steakhouses – gold for grass-fed Aberdeen Angus fillet, raised in Ireland and sold at their Dublin restaurant and two bronze.
Tendermeats Ltd – gold for a grass-fed ribeye Aberdeen Angus cross raised in Co Galway and available through Dunnes stores and one silver.