Tesco Finest will be hosting a banquet event with "a touch of theatre" at Electric Picnic this year, and it is set to be the finest that Stradbally has ever seen.
Brand ambassador Mark Moriarty and Head Chef of Michelin star restaurant L'Ecrivain, Derry Clarke, will take on the annual event this year, and they certainly know their way around the kitchen.
This fun-filled festival is already renowned for its main stage headliners, forest raves, a jam-packed comedy tent, spoken word performances, and solstice celebrations, but the bar has certainly been raised when it comes to its dining. An opportunity has arisen to get rid of your fear with a feast.
"When I heard Derry Clarke was the man in charge, it was a no-brainer," Mark Moriarty told us at the launch of The Banquet, earlier today. "It's been great to come together and have a few ideas, we're going to have a lovely menu at Electric Picnic, I think the guests are really going to enjoy the feel of it - it's a world away from the festival outside."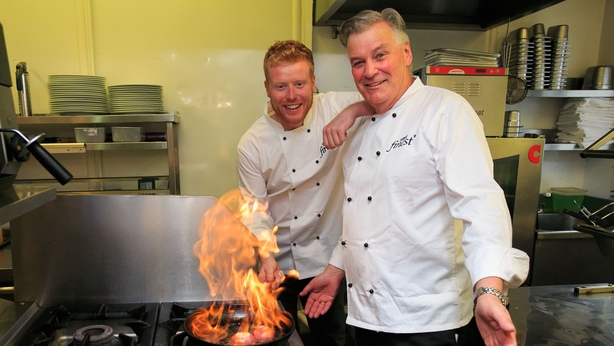 This sumptuous line up of food will consist of Irish smoked salmon or smoked cauliflower cigars, baked Orzo with chili prawn and fennel to start; BBQ West Cork dry ages rib-eye beef or soy-glazed BBQ portobello mushroom for mains; then followed by salted lemon tart, pine nuts, frozen sorrel with Tuscan olive oil for dessert.
"Plant-based, ethical food, has always been there if you're a good cook," says Derry Clarke, speaking on Irish society's invigorated focus on sustainability.
"That's the way our ancestors lived; they bought local, bought in season, and paid a fair price for the product - that's how we work. There are, of course, vegetarian options on the menu. My daughter is a vegetarian so I have to make sure it's quite good - not just pasta!"
In fact, a lot of love was put into the veggie-friendly menu, with a special effort to keep both options as similar as possible.
"We tried to reimagine the [vegetarian] dishes in a different way," agreed Mark. "I've tried to replicate the meat in veg. For example, the West Cork rib eye is on the main course so we're going to do a barbequed and soy-glazed Portobello mushroom so we'll make it as meaty as possible with all the same garnishes, there's a lot of thought going into both sides."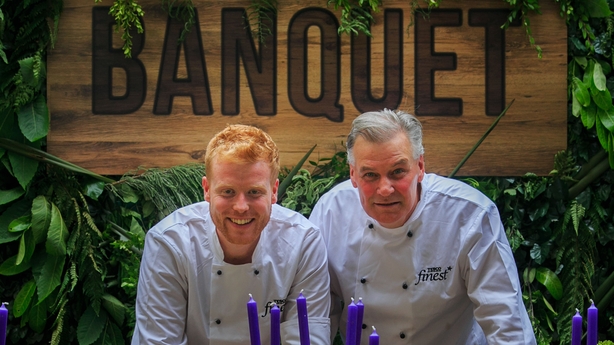 Festival-goers now have the option for a fine dining experience for €120. This price will not only give you a happy tummy, but the funds also help the Temple Street Foundation and Pieta House, giving you the opportunity to give back to two great causes.
Elaine Austin, CEO of Pieta House said, "we are thrilled to be involved in a such a positive and uplifting event, where the fund received help us to provide nationwide therapeutic and counselling services free of charge to people who are in suicidal distress, engaging in self-harm and to support people and families bereaved by suicide".
In addition to delicious food and a charitable cause, there will be musical performances from The Tiny Quartet and, possibly, a headline act if Derry is to be believed!
"Last year we had some really good surprise guests come in," he smiled. "Who knows who could appear this year."
Seats are limited, with four sittings over the weekend, two on Saturday and Sunday at 1.00pm and 5.30pm with each sitting lasting approximately two hours. Hozier might have to change his lyrics this year and sing 'Take me to Tesco' if he wants to get a seat!
- Written by Zoe Keane, video by Sínann Fetherston