When it comes to planning a last minute getaway, all you need is delicious food, good fun, and enthralling company. Coincidentally, this is just what you'll get in A Long Weekend in ... with Rory O'Connell, the Cork chef's sumptuous new food and travel show. 
Just in time for the (hopefully) balmy summer months, Rory has been dishing up the travel inspiration, jet-setting across some of the most captivating European cities out there. So far, he has sunk his teeth into the culture and vibrant food scenes of Palma de Mallorca, Vienna, Madrid, Lisbon, Copenhagen and Nantes, and will end his grand tour of Europe with a visit to Bath.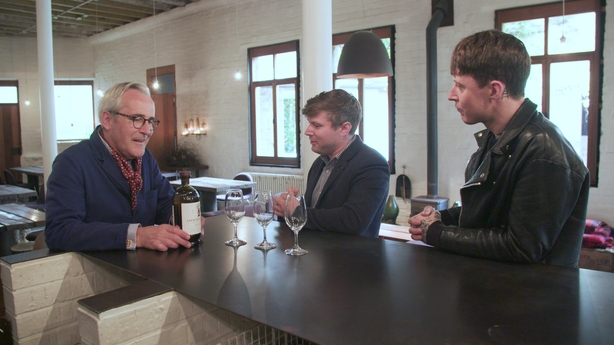 His penultimate trip, though, is to the atmospheric and dramatic city of Edinburgh, renowned for its grand architecture, winding streets and - yes - fondness for the deep fried arts. More than just battered chocolate bars, the cuisine in the Scottish capital is as intriguing as the setting, a melting pot of cultures with strong roots in the city's storied past. 
On tonight's episode... 
Hinting at the rich culinary tapestry that blankets Edinburgh, Rory's first stop is to a famed Italian deli - Valvona and Crolla. Founded in 1934 to feed the hungry masses of Italian immigrants, the minute deli now serves a range of delights to locals, including bombolini - small fried doughnuts often filled with silky crème patissière, chocolate or Nutella - which Rory dutifully tucks into. 
While Italian treats are relatively new to Edinburgh, the city also celebrates ancient Scottish cuisine, to which it has strong links. At the Timberyard Restaurant, Rory samples Aqua Vitae, a spirit drink that was popular hundreds of years ago and is now making something of a comeback. 
Originally made by the monks of nearby Lindores Abbey as long ago as 1494, Aqua Vitae is now being produced once again after a break of over 500 years, as the distillery has been reopened. Rory is treated to a tasting and learns all about the revival of this historic drink.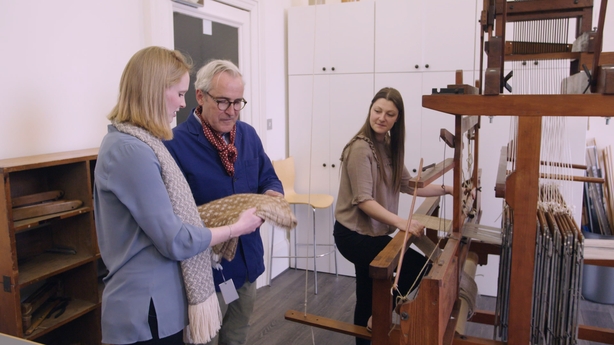 Also going strong is traditional tartan weaving, arguably the most instantly recognisable emblem for Scotland and a deeply cherished national craft. Heading to the picturesque harbour district of Leith, Rory meets Araminta Campbell, a hand weaver who designs luxury tartans and tweeds. Here, he learns that you don't have to be Scottish to have your own tartan, as Araminta's bespoke, contemporary designs are created for clients from around the world.
Once finished exploring the country's art history, it's time for a hearty Scottish dish – a bowl of Cullen Skink. Rory calls in at local restaurant A Room In Leith to try this tasty national delicacy, which is a thick soup of smoked haddock, potato, cream and onions.
Innovation is rife in Edinburgh, especially when it comes to reimagining the traditional produce that has fueled locals for centuries. Rory sees this first hand with a trip to the Secret Herb Garden, a specialist Herb Nursery and also home to the Old Curiosity Gin Distillery.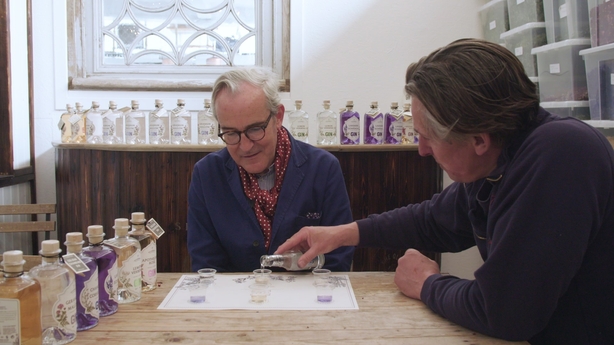 From picking "magic" purple violas  - as they cause the gin to turn pink when tonic is added - in the gin botanicals garden, to tasking gins flavoured with Apothecary Rose, Chamomile & Corn Flower, and Lemon Verbena, Rory gets a true taste of Scottish produce. 
No trip to Edinburgh would be complete without trying one of Scotland's most celebrated foods – haggis. Keen to eat like a local, Rory stops at the On A Roll cafe to order a haggis roll, made of sliced haggis in a buttered bap, but totally delicious. 
Rory's last stop is the Edinburgh Food Studio, a restaurant where traditional Scottish food heritage is the inspiration for modern menus. Chef Ben Reade, a former student of Rory's, tells him about the vibrant culinary scene in Scotland, while Rory enjoys fresh mackerel cooked on an outdoor fire. 
Back home in Co Cork, Rory creates a new recipe inspired by his trip – Black Pudding with Glazed Apples and Grainy Mustard Sauce.