When cooking at home for her friends, the key for Lucy Watson is finding vegan alternatives for favourite go-to meals and treats.
"I've always been a pancake lover, so this crepes recipe is one of my favourites," she says. "They're really quick and easy, and just so useful. They taste exactly like the crepes you would have that are non-vegan; you just wouldn't imagine that you could recreate it that well."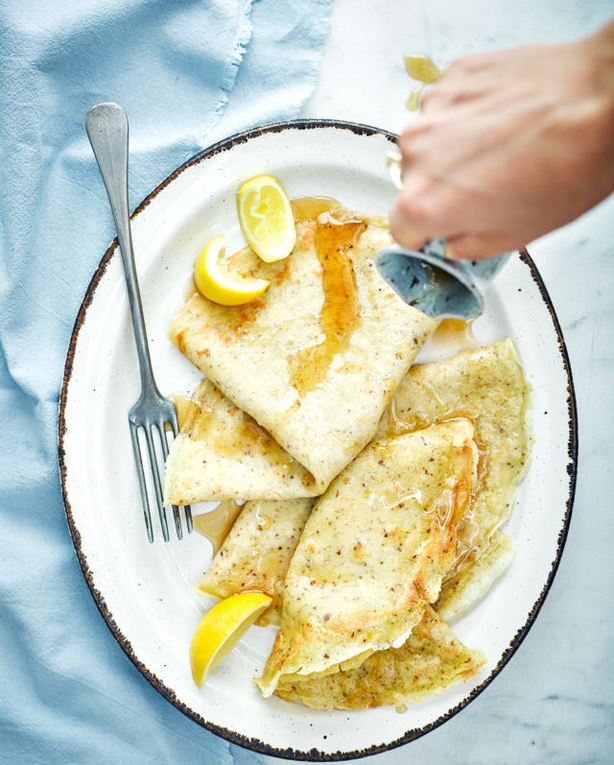 Whether for breakfast, lunch or dinner, with friends or dining solo – here's how to whip them up…
Ingredients:
Serves 2-3
1tbsp ground flaxseed
140g plain flour
A pinch of salt
250ml soya milk
1tbsp vegan margarine, melted, plus extra for greasing
Lemon juice and maple syrup, to serve.
Method:
Put the flaxseed in a small bowl and add three tablespoons of hot water. Stir well, and then leave to gel for five minutes.
Sift the flour and salt into a bowl and add the milk, the flaxseed mixture and the melted margarine. Whisk together to make a smooth batter. Rest the batter for 30 minutes.
Heat a knob of margarine in a non-stick frying pan over a medium heat and add a ladleful of the batter, then swirl the pan to coat the base with the batter. Cook the crêpe until golden, then toss it or turn it over using a spatula and cook the second side in the same way. Keep the cooked crêpes warm while you repeat with the remaining batter.
Serve with a squeeze of lemon and a drizzle of maple syrup. (The batter will keep in the fridge for up to three days but may need a splash of milk to loosen the mixture as the flaxseed will continue to swell.)
Feed Me Vegan: For All Occasions by Lucy Watson is published by Sphere.