Ahead of tonight's episode of Healthy Appetite on RTÉ One, esteemed dietitian Aveen Bannon is sharing a very handy tip when it comes to dishing up portion sizes.
"Hold out your hand. That's how much food should be in your plate.
"Works for kids up to adults; a fist is the size of your carobhydrate portion; your palm, your protein portion, and you can fill up the rest of your plate with veggies."
"It's a rough guide but a good starting point to see if you're on the right track to the portion sizes."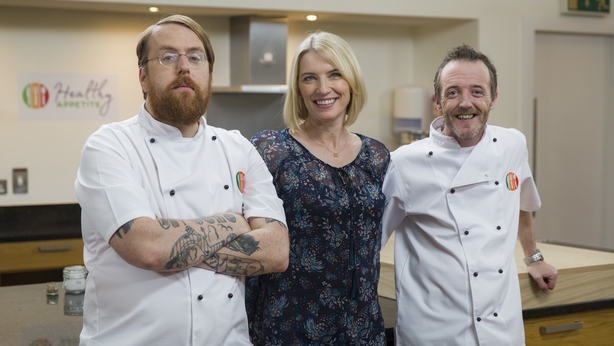 Tonight on the show, Michelin starred JP McMahon of Aniar, Galway competes with Michelin Bib Wade Murphy of the charming 1826 Adare.
Host Pamela Flood will ask the two top chefs to whip up their favourite dish which she will personally taste - nice work if you can get it!
The chefs will then have their dishes deconstructed by dietitian Aveen Bannon who pulls no punches and tells them exactly how much fat, sugar and fibre is in each meal.
Finally, the two pros will be put to the test as they recreate their decadent dishes in a much healthier way.
Tune into Healthy Appetite tonight on RTÉ One at 8.30pm.