Neven Maguire is continuing his Irish Food Trails in Co. Kerry and Dublin City Centre tonight on RTÉ One at 8:30pm.
First, the Cavan man will sit down to breakfast in Knocknagashel, Co. Kerry, home of pork producers Truly Irish.
Mike McAuliffe, the CEO, cooks up the company's bacon and sausages for Neven and takes him on a tour of the farm where innovative techniques such as "Freedom Farrowing" and seaweed-based supplements are used to enhance the quality of the meat.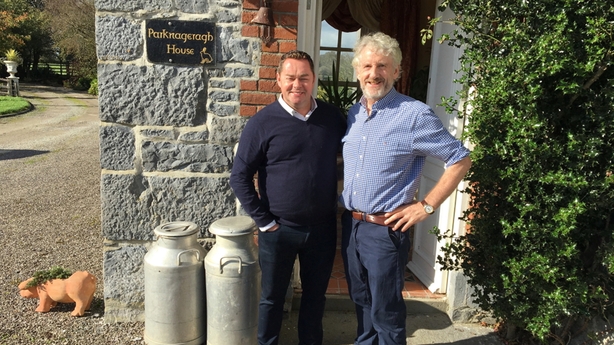 Curious to discover more about seaweed, Neven travels on to Derrynane on the stunning Co. Kerry coast to meet John Fitzgerald a seaweed "grazer" and expert where he discovers the abundant varieties of seaweed and their nutritious value. 
In Dublin, Neven visits one of Ireland's most popular tourist attractions - the Guinness Storehouse. Speaking with Guinness Beer Specialist Kevin Egan, our host learns the expert techniques used in matching stout with oysters and some other more surprising foods.
Next, Neven ventures into the kitchen to meet Chef Justin O'Connor who shows him how to make a dessert dish - Warm Guinness Chocolate Fondant.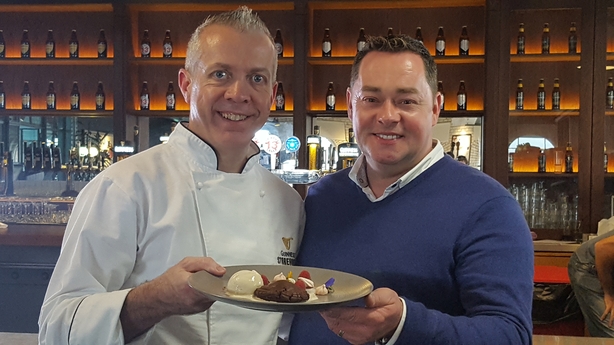 Back at home in Blacklion, Co. Cavan, Neven creates an original recipe: Cider Braised Pork Belly.
Watch Neven's Irish Food Trails Wednesday evenings on RTÉ One at 8.30pm or catch up on RTÉ Player.